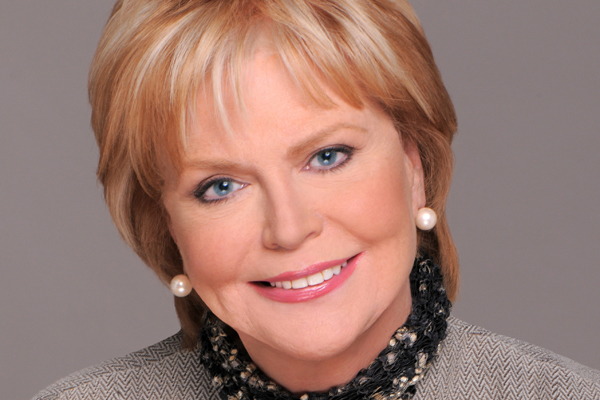 Marin: Smart decision by Webb
Originally published Feb. 3, 2013
By CAROL MARIN
Columnist
Dan Webb is a smart guy.
And he and the Chicago law firm he chairs, Winston & Strawn, have just made a smart decision.
They are no longer going to charge the taxpayers of Cook County — not even at the reduced rates they've been billing — for the continuing investigation into the 2004 death of David Koschman. Or for their work prosecuting R.J. Vanecko, grandson and nephew of mayors Richard J. and Richard M. Daley, on charges of involuntary manslaughter.
Why smart?
If you watched the news this past week, you know that former Gov. George Ryan was released from prison after serving more than five years on corruption charges. At Ryan's side was the former chairman of Winston & Strawn, Jim Thompson, also a former governor of Illinois.
When Ryan was nailed by the feds for taking cash and vacations in exchange for giving his pals state contracts and inflated leases, Thompson, as the head of Winston, decided that the firm would defend Ryan for free. The estimated cost of that pro bono defense was a staggering $10 million. Probably more.
Winston's partners were (imagine a more colorful word here) unhappy. Worse, the optics of defending Ryan in an era of Rod Blagojevich were awful.
Dan Webb, Winston's star litigator, led Ryan's defense team. But the sad fact was that George was guilty. And no amount of legal skill was going to change that.
Fast forward to April of 2012.
After a relentless 18 months of Sun-Times investigative reporting on the death of David Koschman, a cold case that cried out with questions of political clout, Cook County Circuit Court Judge Michael P. Toomin appointed Dan Webb as a special prosecutor.
Webb, a former U.S. attorney, in short order produced what Chicago cops and Cook County prosecutors could not: an indictment. Webb's team now proceeds with the second stage of their work, conducting an aggressive probe of how police and prosecutors operated in this case.
Before Webb's appointment, the Better Government Association head Andy Shaw argued that any special prosecutor should work for free. I never bought that argument, finding it presumptuous, if not offensive. Why should a judge-ordered inquiry into a potential miscarriage of justice be treated like a charity case? Especially when Chicago and Cook County routinely shell out millions in taxpayer dollars to outside attorneys every year to defend rather than prosecute cases of police torture and official misconduct?
Webb's team has more than earned its fees totaling $800,000 as of November.
Still, it's both strategic and smart to stop taking them.
It sends a chilling message going forward.
That this is not one of those cases involving some high-profile client with connections.
David Koschman had none.
That this is a not case about money.
They work for free.
That this is — simply put — a case about justice.
Whatever justice turns out to be.