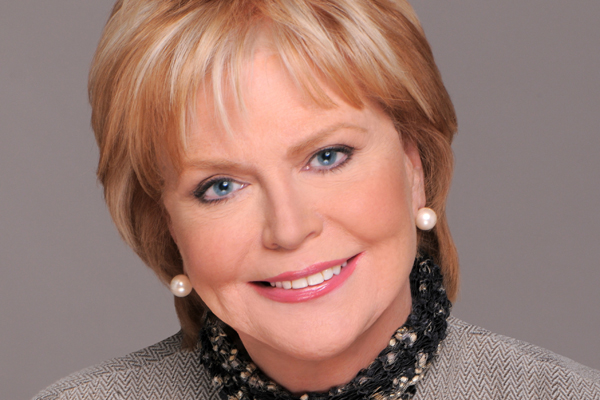 Marin: Emails reveal closed mind on case
Published Aug. 2, 2014
By CAROL MARIN
Columnist
"My feeling of dread regarding this Koschman case was confirmed today . . . Sun Times investigative reporters Tim Novak and Chris Fusco are now teamed up with Carol Marin in the investigation of the case . . . These reporters are talking to people from CPD and who knows who else."
— Feb. 21, 2011, email from Sally Daly, director of communications for the Cook County states attorney's office, to a colleague.
Old emails have new relevance in the David Koschman case.
The Chicago Sun-Times, led by the Novak/Fusco team, has obtained 990 pages of internal emails under the Freedom of Information Act from the office of Cook County State's Attorney Anita Alvarez.
The emails make interesting reading, considering what we now know:
That the 2004 punch that ended 21-year-old David Koschman's life was delivered by former Mayor Richard M. Daley's nephew Richard J. "R.J." Vanecko, whom neither the Chicago Police Department nor prosecutors saw fit to charge.
Not until the Sun-Times started peeling back the layers of this awful case and Judge Michael P. Toomin appointed Dan K. Webb as special prosecutor was Vanecko charged in 2012 and convicted this year.
Now comes David's mother, Nanci Koschman, in a lawsuit. A hearing is set for Aug. 28 before federal Judge Rebecca Pallmeyer.
That's where the emails come in.
Mrs. Koschman is suing Alvarez and her office, as well as the Chicago Police Department and its officers — among others — arguing that her son's civil rights were violated by the failure of law enforcement to aggressively or fairly investigate his death.
Alvarez's office has always maintained it approached a re-investigation of Koschman's case with an open mind. The emails suggest otherwise.
On March 26, 2012, Vanecko attorney Marc Martin emailed Alvarez top prosecutor Jack Blakey a copy of a defense motion in the fight against a special prosecutor, something Alvarez's office also was fighting.
That same day, Alvarez chief of staff Dan Kirk emailed Sally Daly, asking, with a smiley face emoticon, "So what do you think about this? :)"
Daly responded, "I think it is awesome — obviously will not change the Sun Times spin but it is very good for us I think. Jack thinks it is a positive development as well . . . it gives those j–offs a real kick in the ass."
Daly and I have been in the trenches a long time. I know she takes her job seriously and defends her boss vigorously.
"I apologize for my language made in the heat of the moment, but I will not apologize for my angry and disappointed reaction to some of the published reports that occurred in this case that I felt did not fairly or accurately represent the facts," she emailed me.
Alvarez's office is petitioning the court to be removed as defendants. They have prosecutorial immunity, they argue. Besides, they say, Nanci Koschman waited too long to sue.
Nanci Koschman never had anybody in power on her side. Not the cops, not the state's attorney.
They've always fought her, even when she didn't know she was being fought.
These days, she's fighting back.