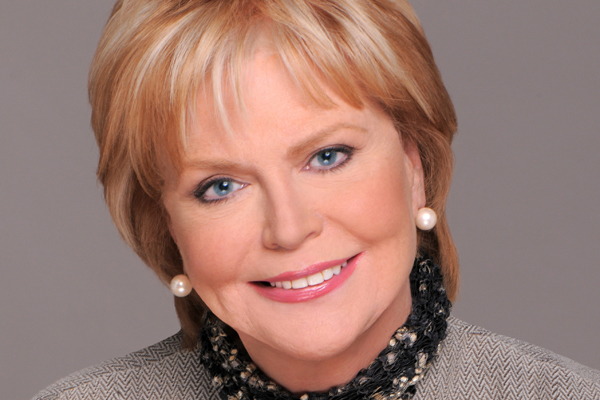 Marin: A peek inside grand jury
Published Feb. 8, 2014
By CAROL MARIN
Columnist
"I was a Vanecko special grand juror," read the email that arrived Tuesday night.
No longer bound by the secrecy of the grand jury, the juror had seen our coverage in the Chicago Sun-Times and on NBC5 and WTTW's "Chicago Tonight" regarding the release of special prosecutor Dan Webb's report into the 2004 death of David Koschman, who died following a single punch in an altercation on Division Street.
The juror had a great deal to say.
"Serving on the grand jury," he told me, "was an excellent experience, but it does question my faith on how justice is meted out."
We've had five conversations. I know his name and what he does for a living. But he asks to remain anonymous, permitting me only to describe him as a high-ranking public-sector employee, a fact I have confirmed.
For 17 months, he attended grand jury sessions held off-site at the law firm of Winston & Strawn, away from Cook County prosecutors and Chicago police whose conduct in the Koschman homicide investigation was severely criticized by Judge Michael P. Toomin, who in 2012 appointed Webb and convened the grand jury. The first order of business was to decide whom, if anyone, to charge in Koschman's death.
Webb's grand jury indicted Richard J. "R.J." Vanecko, former Mayor Daley's nephew, who pleaded guilty last week to involuntary manslaughter.
The next Toomin-ordered task was to probe why CPD and the state's attorney's office couldn't or wouldn't solve this case over the last 10 years when Webb could and did.
Here are excerpts from my conversations with the juror:
CM: What was your reaction to the police who testified before you?
Juror: Frustration. We have somebody who died. A homicide was committed, and the initial investigation by CPD was handled in a dismissive fashion.
CM: Dismissive in what way?
Juror: We heard from police, "We see this all the time on Division Street … What do you want us to do about it? … These cases are a dime a dozen"…. But eight days later, a guy dies. They didn't conduct a thorough investigation … and Vanecko ran from the scene."
CM: The Daley family friends — Bridget and Kevin McCarthy and Craig Denham — testified before you?
Juror: She had some type of immunity. She was somewhat hostile. Several references were made by her and Kevin about the Sun-Times, specifically suggesting a witch-hunt, and they made several references to how intoxicated they were.
CM: Your reaction to that?
Juror: Do you lose your moral compass when you're drinking?
CM: Did you ask them about the fact that after Koschman was put in an ambulance, they arranged to meet at a bar?
Juror: We did challenge them, saying, "So you're telling us the four of you met, two ran away, and you expect us to believe nothing happened? And then you claim you didn't ever discuss what just happened 30 minutes earlier?"
CM: The Cook County state's attorney's head of felony review, Darren O'Brien, appeared before you. It was he who told police there was insufficient evidence to charge Vanecko. Will you describe his testimony?
Juror: He's sitting before us, saying that reasonable self-defense was warranted by Vanecko, whom he never interviewed. … A 6-foot-2, 230-pound guy against a 5-foot-5, 125-pound guy. … Nobody in the room believed him. Most outrageous of anything I heard. Then, the fact that O'Brien threw away the felony review file on Koschman … We thought that was just amazing.
CM: Mayor Daley's testimony was read into the record?
Juror: It was brief, not illuminating at all. Didn't really provide us any insider information, generic as it could be. Said he'd recused himself. Didn't remember when he first learned about his nephew being involved.
CM: David Koschman's friends who were with him the night he was punched — how was their testimony?
Juror: I thought they were believable and traumatized. … After eight, nine years, they wanted justice.
CM: What or who in this process impressed you?
Juror: Tom Epach is a name.
CM: The former prosecutor working for then-Chicago police Supt. Phil Cline?
Juror: Yes, he wanted to charge Vanecko, but police and the state's attorney's office wouldn't. There were also some officers who said [the investigation] was bungled … several retired. Some of their testimony was refreshing.
CM: What about Webb's team?
Juror: I felt they were highly professional and was very impressed. They answered all our questions legally, did not try to form our thoughts.
CM: But, in the end, you and your fellow grand jurors unanimously agreed not to charge anyone else with crimes suggesting obstruction of justice or the interference of clout. Why not?
Juror: Because the legal standards we were given were "beyond a reasonable doubt, recklessness and intent."
We were all fairly frustrated no charges could be brought against CPD and the Cook County state's attorney's office. But, again, we're lay people relying on expert legal minds.
CM: Do you believe nonetheless that there was a culture of clout surrounding this case?
Juror: Exactly. As one Koschman attorney said: You don't have to pick up the phone.
CM: Was there a high point?
Juror: Judge Toomin was the highlight. He thanked us, spent a lot of time with us the first day and last day, saying, "I'm going to stay here and answer any questions all of you might have." We were all fairly frustrated. He understood that.
CM: Any questions you still want answered?
Juror: Yes. Back when there was no statute of limitations problem… could they have ever charged? And, in the end, what's worse? Incompetence or being liars?
Email: cmarin@suntimes.com
Twitter: @CarolMarin