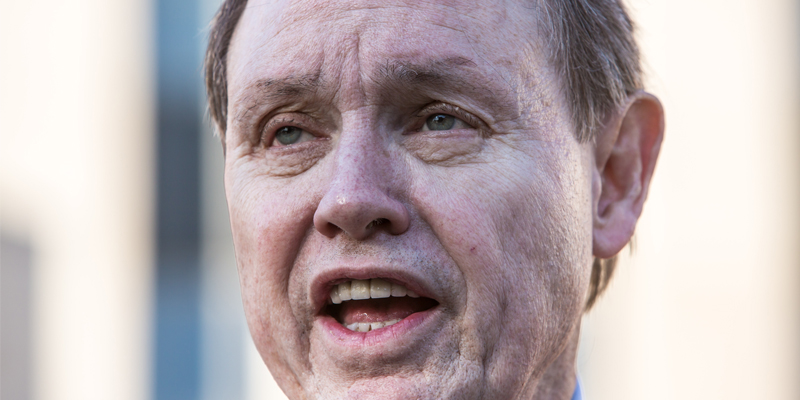 Editorial: Still plenty of stink around case
Originally published Sept. 19, 2013
They beat the clock.
A shabby 2004 police investigation into the death of David Koschman outside a Division Street bar reeks with City Hall clout and always will, but a special prosecutor concluded Thursday that it is too late to bring criminal charges of a possible cover-up against any cop or county prosecutor.
After nine years, the statute of limitations has run out.
So be it.
The special prosecutor, Dan Webb, passed judgment all the same — something went seriously wrong in this case — back in December when he charged Richard J. Vanecko, a nephew of former Mayor Richard M. Daley, with involuntary manslaughter. It took Webb just a months to bring charges against Vanecko, though the Chicago Police and the Cook County state's attorney's office had insisted for years they had no suspect and no case — "Nothing to see here, folks, keep on moving."
And it is important to stress that Webb, in a three-page statement filed with Circuit Court Judge Michael P. Toomin Thursday, did not exonerate police and prosecutors of wrongdoing. On the contrary, he promised that his full 162-page report, to be held under seal until Vanecko's trial is concluded, will "bring transparency to the mixed signals emanating from this troubling case."
Here's hoping the full report reveals every back-slapping backroom understanding, every furtive phone conversation, every lost file, every lapse in standard investigative practices.
It was reporters for this newspaper — Tim Novak, Chris Fusco and Carol Marin — who exposed the suspicious shabbiness of the original police investigation into the death of 21-year-old David Koschman. They unearthed one troubling proof of clout or incompetence after another, despite the steady whines of the high and mighty that there was no story.
And so it is important to stress here, in the same newspaper, that we respect Webb's conclusions. He's a straight shooter. If he says it's too late to bring some charges, even if they were warranted, and that the evidence is insufficient to bring others, we see no reason to second-guess him.
But let's also understand why the Chicago Police and the state's attorney's office should remain on the hook in the court of public opinion. The evidence revealed by the Sun-Times that cops and prosecutors dragged their heels or worse to protect the nephew of a powerful mayor named Daley — their friend, their political ally and sometimes even their boss — remains strong.
Vanecko, according to police, punched Koschman outside a bar on April 25, 2004, causing Koschman to fall and hit his head on the street. Vanecko ran away, and Koschman was taken to the hospital, where he died 12 days later.
The police knew Koschman was in grave condition, but detectives stopped investigating the case in a matter of hours. They waited 15 days to resume the investigation and didn't attempt to interview Vanecko under 25 days after the fatal punch.
Precisely the same lackadaisical approach to investigative work would have been taken, we are sure, if roles had been reversed and the mayor's nephew son had been the victim. Right?
We now await Vanecko's trial. And more to the point — because the bigger issue for us has always been whether cops and prosecutors pulled their punches for a Daley nephew — we await the release of Webb's full report.
It should make for fascinating reading.