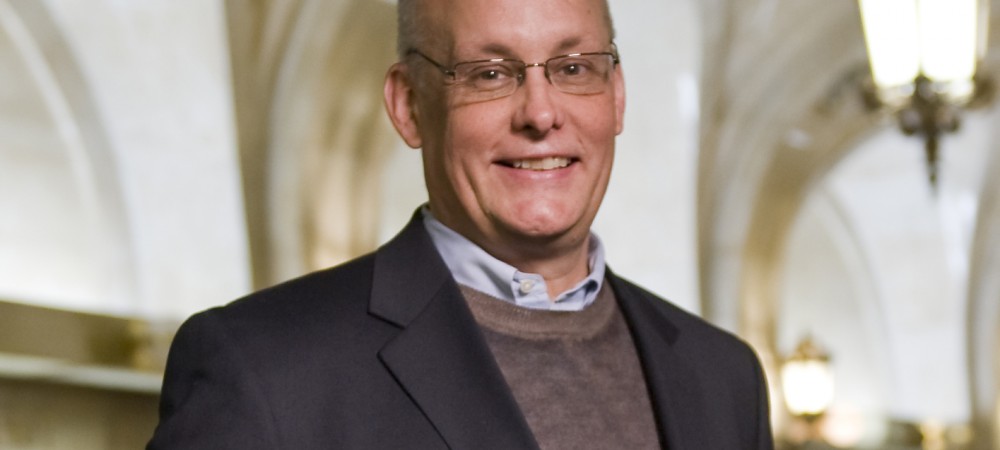 Brown: Will there be a trial?
Published Jan. 10, 2014
By MARK BROWN
Columnist
Now,  all that's left in the case against Richard "R.J." Vanecko in the 2004 death of David Koschman is the trial — or the deal.
McHenry County Judge Maureen McIntyre, who is hearing the case to avoid possible conflicts of interest for Cook County judges, cleared away the last of the major underbrush Thursday to keep the trial on course for a scheduled Feb. 18 start.
Whether it will get that far has always been the big question.
Is it more important to the Daley family for Vanecko, the nephew of one Chicago mayor and the grandson of another, to be exonerated of the crime or to limit the additional damage that a trial could bring? Or is it Vanecko's decision alone, as unlikely as that seems given the unusual dynamics of this very public family?
On the flip side, do prosecutors feel the need to take the case to trial no matter what after all the media pressure to bring it this far, or is there a reasonable plea bargain to be struck that will satisfy the public that justice has been served?
Sorry, I have no inside information on the answers to those questions.
In court Thursday, both sides moved full speed ahead toward trial.
McIntyre set the stage by swatting away three defense motions to dismiss the involuntary charge against Vanecko. She delayed until Jan. 31 a decision on whether Chicago Sun-Times reporters should be forced to turn over their notes to the defense.
Vanecko's lawyers — Terence Gillespie, Thomas Breen and Marc Martin — brought the motions to dismiss on grounds that a special prosecutor never should have been appointed to handle the case and that Dan K. Webb, who drew the assignment, mishandled and misled the grand jury.
McIntyre suggested that Vanecko's lawyers should have gone to the Illinois Appellate Court if they wanted to challenge the appointment of the special prosecutor. If they choose to do so now, that might yet delay the start of the trial.
By Feb. 18, I'm sure Gillespie's defense colleagues will have worked with him on the proper pronunciation of the victim's name in this case.
In court Thursday, Gillespie repeatedly inserted an "R" into Koschman's name, making it sound like "Korschman."
It was undoubtedly just a slip of the tongue that turned into a mental block for the veteran attorney, but it was rather jarring under the circumstances and seemed almost disrespectful of to the Koschman family.
It's the sort of thing a jury would notice, though we still don't know whether this will be a jury or a bench trial, even though the judge Thursday authorized lawyers to draw up a questionnaire to help screen potential jurors.
Also noticeable Thursday was a change in Vanecko's hairline. After appearing in court previously with his head shaved, he has allowed his hair to grow back in on the sides.
It makes him look more like the middle-aged, 39-year-old he is — and also accentuates his family resemblance to his Daley uncles.
As far as a plea deal, I have a professional bias to see things go to trial. But I can imagine some reasonable outcomes short of that.
When Vanecko was finally charged in connection with Koschman's death in Dec. 2012, Nanci Koschman, the victim's mother, said she did not want to see Vanecko sent to prison for the crime. She reasoned that she didn't want to hurt his mother.
I don't know whether that's still her opinion, and it's really not her decision to make. But I've always felt she opened a door that day that would be tough for anyone else to shut if Vanecko walked through it with an admission and an apology.
Email: markbrown@suntimes.com
Twitter: @MarkBrownCST