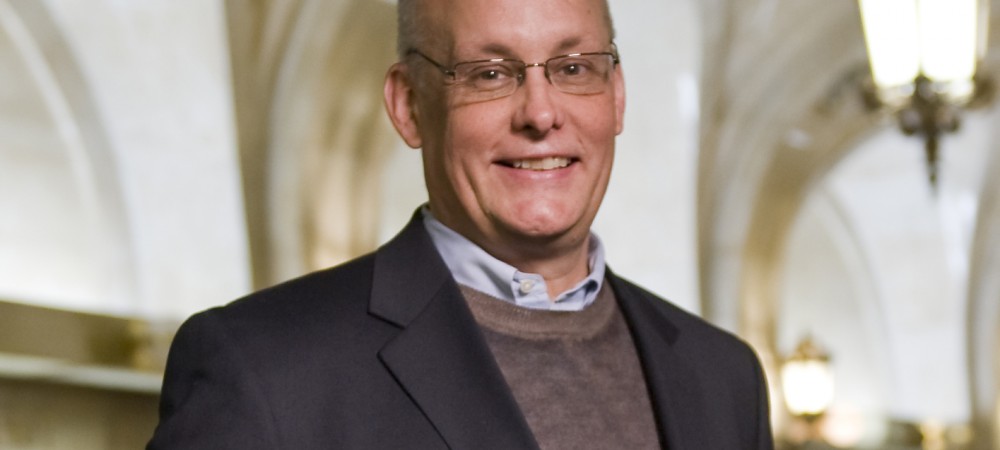 Brown: Justice finally in Koschman case
Published Jan. 31, 2014
By MARK BROWN
Columnist
Justice was a long time coming in the death of David Koschman, but 10 years late or not, it was justice all the same.
We now have a full admission of guilt by Richard "R.J." Vanecko, nephew of former Mayor Richard M. Daley, whose police force originally cleared him of wrongdoing in 2004.
That admission not only puts a felony conviction on Vanecko's record but was accompanied by a real apology that might have sufficed to end this matter way back at the beginning.
But it doesn't end there because now there's also a 60-day jail sentence and $20,000 restitution to Koschman's mother, Nanci, to cover the cost of his burial.
Some will perceive favored treatment in the 60-day jail term for Vanecko, but I don't.
Contrary to what some believe, our laws do not demand a life for a life, not even in a murder case and especially not in this case, where complicating circumstances necessitated an involuntary manslaughter charge.
Former U.S. Attorney Dan K. Webb, serving as a special Cook County prosecutor, struck a wise plea arrangement with Vanecko's lawyers, giving up little if anything.
Vanecko could have easily walked away with probation had he gone to trial. I never considered it a certainty Webb would come away with a conviction.
As Webb also noted for those who might consider the $20,000 an insulting pittance, the criminal courts allow restitution only for actual "out-of-pocket" costs.
If Nanci Koschman wants to be compensated for her pain and suffering, she'll need to file a civil lawsuit.
So far, the victim's mother has resisted doing that, and I've always hoped she would continue in that manner to preserve the purity of her cause. This has never been about money for Nanci Koschman, as so many unfairly assumed in the beginning. And the proof is in the fact she never sought any.
The other shoe will now drop, possibly as early as Monday, with the release of Webb's sealed report detailing why Vanecko was never brought to justice until a Chicago Sun-Times investigation forced officials to reexamine Koschman's death.
And who could blame his mother for pursuing her rights in court if we learn of additional outrages through Webb's report, although Webb himself found nothing he believed would support criminal charges against others.
Friday's guilty plea should be an embarrassment for all those involved in whitewashing this case — both in 2004 and again in 2011, after the Sun-Times started raising questions about the original homicide probe.
At this point, though, I'm content to see Webb's report before calling out anyone by name. Having complained about the original decision to seal the report, I have to admit the wait no longer seems so bad.
No matter what Webb's report concludes, I don't think anyone will ever convince me Vanecko didn't receive favored treatment previously because he was a member of the Daley family.
To truly appreciate what a remarkable outcome Friday's guilty plea was, you'd practically need to have been there from the start three years ago when Sun-Times' reporter Tim Novak got it into his head to start poking his nose into a forgotten 2004 death investigation involving a member of the Daley family.
It seemed a shade outlandish at the time to believe much good would come of Novak's efforts, possibly not even a story, let alone a long overdue criminal conviction.
But Novak is one of those people who just never knows when to leave well enough alone, a character trait that has served this newspaper's readers well many times over the years. He also uncovered the Hired Truck scandal.
Still, it took our Chris Fusco and Carol Marin teaming up with Novak to bring the story this far.
That's not to take away anything from all the other actors in this drama who courageously picked up the ball when the reporters could carry it no further — from Webb's team at Winston & Strawn to city Inspector General Joseph Ferguson, whose office supplied the investigative muscle when nobody else would, to Judge Michael Toomin, who agreed to appoint a special prosecutor, and lawyers Locke Bowman and Flint Taylor, who joined the BGA to ask for one.
First and foremost, though, there was Nanci Koschman, who when Novak first knocked on her door wasn't sure she wanted to go down this road and further aggravate wounds that had never properly healed.
To her credit, she not only did agree to provide the cooperation that made the investigation possible but from my observation came out of the process a stronger and healthier person than when she started it.
As she appeared in court Friday to give her blessing to the plea deal, you could see a peacefulness about her that wasn't there three years ago.
It was the peacefulness that comes from knowing she had obtained a measure of justice for her son that will last a lot longer than 60 days.