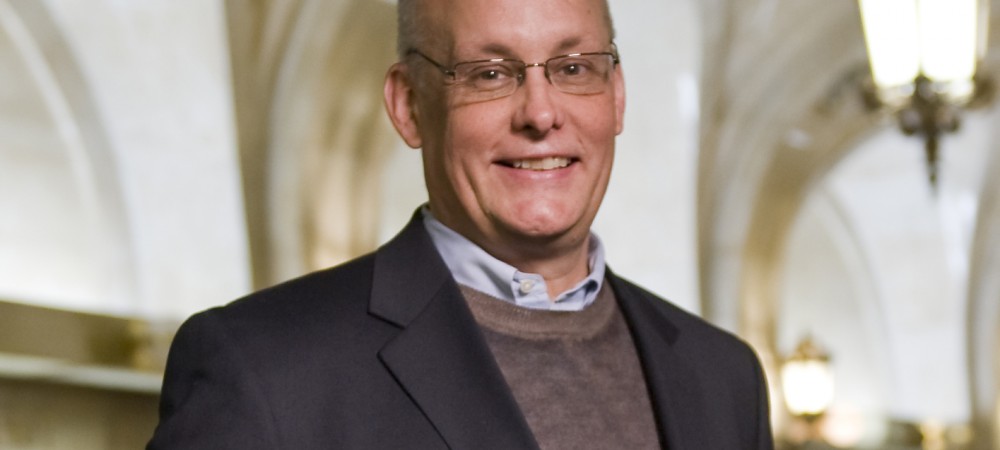 Brown: Jurors won't have it easy
Published Nov. 26, 2013
By MARK BROWN
Columnist
I'd hate to be picked as a juror in the trial of Richard "R.J." Vanecko, accused of manslaughter in the 2004 death of David Koschman.
That's going to be a difficult decision.
I've just finished reading through a batch of motions filed Monday by Vanecko's defense lawyers in anticipation of the trial currently scheduled for February, and my head is swimming.
The filings comprise the most complete picture yet of the possible defense theories being developed by Vanecko's legal team — without actually spelling out their case.
We're back to arguing about whether Koschman was pushed or punched before he fell and hit his head, about who can legitimately identify Vanecko as the perpetrator and over whether Koschman was the "aggressor" in the street confrontation.
The defense will clearly rely heavily on inconsistencies in witness statements about these issues, which have only been made more complicated by the multiple investigations of the incident.
Between the original 2004 police investigation, the investigation by Chicago Sun-Times reporters, the 2011 police re-investigation, subsequent interviews by city Office of Inspector General personnel and finally their grand jury testimony, each of the eyewitnesses has given multiple accounts of what occurred.
And as you might expect, those accounts have become something of a moving target over the years. That would seem to work to the benefit of the defense, except defense lawyers are arguing that some of the witnesses have changed their stories to make them more advantageous to the prosecution.
Of course, whether these are true inconsistencies hinges in part on whether police were playing it straight in their original investigation or trying to help make the case go away for Mayor Richard M. Daley's nephew. I have my suspicions in that regard, but I'm not aware of anything that prosecutors could use at trial to make that point.
Vanecko's lawyers are going even further to argue that special prosecutor Dan K. Webb and his team intentionally misled the grand jury by omitting or changing key facts during their presentation of evidence.
They say Webb did not make a serious effort to "resolve the competing versions" of what happened that night — whether Koschman was a physical aggressor or whether he was sucker-punched in a non-threatening verbal dispute.
That's a heavy duty accusation that gives you a pretty good idea of just how hard fought this case will be, although I'd be very surprised if it kept the case from going to trial.
As also could have been anticipated, the defense team led by Thomas Breen, Terence Gillespie and Marc Martin is trying to put the Sun-Times on trial for allegedly turning a "tragic accident into a crusade, replete with insinuations of inappropriate influence" by police or state's attorneys.
Crusade? How about a quest for the truth, no matter what it turned out to be. And I'm proud of what we've done, but I won't have trouble living with any verdict rendered by a jury of Vanecko's peers. A verdict by a judge might be a different matter, although that's his right, too.
Vanecko's lawyers want Sun-Times reporters Tim Novak, Chris Fusco and Carol Marin to be required to testify.
There's not much sense in that. As hard as they've worked to reconstruct the events of April 25, 2004, the reporters weren't out on Division Street that night and didn't see what took place.
The defense is even arguing that the grand jury indictment of Vanecko is invalid because Webb conducted the grand jury sessions at the downtown law offices of Winston & Strawn instead of at the Cook County Criminal Courts building at 26th and California — and may have fed them lunch.
That certainly was unusual, but I don't think the net effect was to make the grand jury any more captive of the prosecutor than is the norm. Plus, it actually imposed more secrecy over the proceedings than might have been the case at 26th and Cal.
Most of these issues will never come to the attention of a jury, but they're going to have their hands full with whatever evidence does reach them.
Email: mbrown@suntimes.com
Twitter: @MarkBrownCST