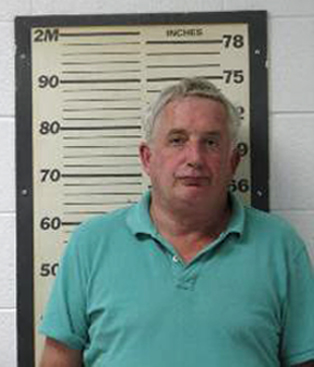 Judge's ties to political family go back to the Depression
Published March 11, 2013
By TIM NOVAK AND CHRIS FUSCO
Staff Reporters
McHenry County Circuit Judge Maureen P. McIntyre's link to Chicago politics has its origins in a Depression-era friendship two girls forged in grade school on the city's West Side.
McIntyre's mother-in-law, Dorothy Colbert Henehan, was best friends with Elizabeth Gannon O'Brien, whose son, Daniel J. O'Brien Jr., became involved in Chicago Machine politics, working for Mayor Richard J. Daley, serving in the Illinois House and becoming a Cook County judge.
The relationship between the Henehans and the O'Briens came up in a 2006 lawsuit filed against McIntyre's live-in ex-husband, Raymond X. Henehan, by a former law client. Earl Matthiesen won a $471,534 court judgment against Henehan. Matthiesen's lawyer then wanted to know whether Henehan had an ownership interest in a McHenry County farm, which the O'Brien family had bought decades earlier, that could be used to pay off the debt.
In a 2007 affidavit in the case, Henehan said his late father had lent "certain sums of money" to O'Brien's father to buy the farm but that the O'Brien family repaid the loan and he didn't have a stake in the property.
The O'Briens – who also say Henehan has no ownership interest – are a big name in politics and business in Chicago.
Daniel J. O'Brien Sr. owned the Columbus Manor nursing home on the West Side. He and his wife – both now dead – had four children: Daniel Jr., the retired judge; Lawrence, an attorney; Patrick, who now runs the nursing home; and a daughter, Rosemary.
Lawrence O'Brien has a daughter who's friends with Bridget Higgins McCarthy, who could be called to testify before McIntyre in the involuntary manslaughter trial of Richard J. "R.J." Vanecko, a nephew of former Mayor Richard M. Daley. McCarthy and her husband were with Vanecko on the night in April 2004 when the Daley nephew is accused of punching 21-year-old David Koschman, who later died.
The O'Briens are cousins with another branch of the family that owns O'Briens Restaurant in Old Town and a second location at O'Hare Airport, as well as five nursing homes on the North Side and the Whittaker Woods Golf Course and O'Brien Inn & Resort in New Buffalo, Mich.
The restaurant and nursing homes were founded by Mary and Daniel P. O'Brien Sr. , who both died last year. The couple had six children, including the late Daniel P. O'Brien Jr., who served in the Illinois House and Senate and was a Cook County commissioner.
The couple's two surviving daughters, Margaret and Maureen, are in a court fight with their only surviving brother, Peter, over the parents' estate.