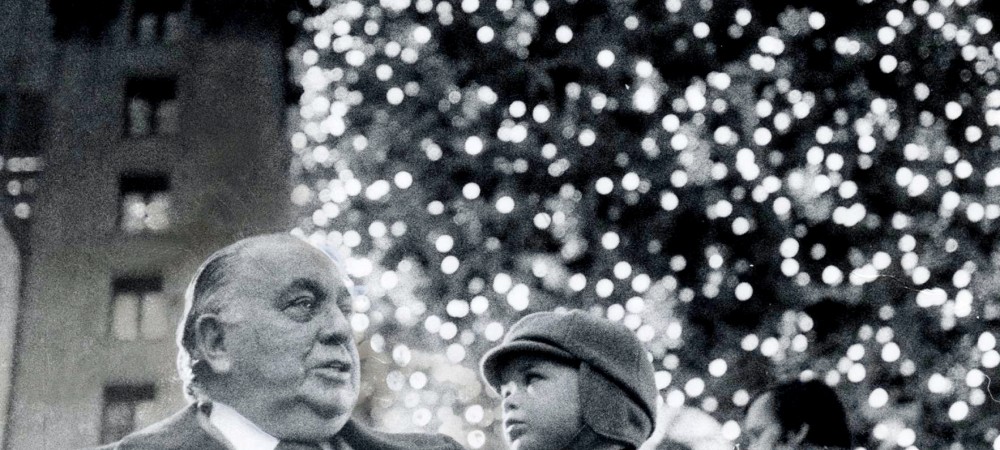 DALEY NEPHEW CHASES HOLLYWOOD DREAM
Published April 20, 2011
By TIM NOVAK, CHRIS FUSCO AND DAREL JEVENS
Staff Reporters
Venture capitalist. An assistant for a cable sitcom on Spike TV. Amateur podcaster on the fortunes of the Chicago Bears.
Richard J. "R.J." Vanecko, a nephew of Mayor Daley, is all of that – in addition to being at the center of a 7-year-old homicide investigation that's now itself the subject of an investigation by the city of Chicago's inspector general's office.
Inspector General Joseph Ferguson stepped in after a series of stories in the Chicago Sun-Times questioned the Chicago Police Department's handling of the investigation into the violent death of David Kosch­man seven years ago after he was punched in the face by Vanecko in a drunken confrontation on Division Street at Dearborn. Koschman, 21, of Mount Prospect, fell backward and struck his head on the street. He died 11 days later of the resulting brain injuries.
Little was known about Vanecko, who has declined interview requests. He wouldn't talk with the police. And when detectives re-investigated the case earlier this year, a family member told them that Vanecko "no longer lives in Chicago" and wouldn't say where he'd moved, according to police reports.
Vanecko's most current address – the one he used when he updated his Illinois driver's license and voter registration two years ago – is a South Loop apartment building that his oldest brother's investment firm bought with city pension money it's managing. But according to interviews with people who know him and an industry website, Vanecko, 36, now lives in Southern California, where he's pursuing a career in the entertainment business.
Over the past few years, Vanecko has been a consultant for Cardinal Growth, a venture-capital firm on South Wacker Drive founded by one of the mayor's friends that has financed movies with former Sun-Times owner Ted Field. It's the same company that, in 2004, helped the mayor's son, Patrick Daley, and Vanecko's oldest brother, Robert G. Vanecko, buy a sewer-inspection company that was given $4 million in no-bid city contract extensions.
According to the website ProductionHub.com, R.J. Vanecko lives in Costa Mesa, Calif., and has been a writer's assistant on the Spike TV sitcom "Players," created and produced by actor Matt Walsh, a former Chicagoan who appeared in the movies "The Hangover" and "Old School."
Vanecko also has been a frequent guest on Walsh's "Bear Down: Chicago Bears Podcast," which Walsh describes as a "goof-around, amateur podcast."
"We just hang out socially," Walsh said. "Like, we're friends. We do fun things, and we're big Chicago sports fans. Pretty innocuous. Boring. Nothing too crazy."
Vanecko, who's named after his grandfather, the late Mayor Richard J. Daley, grew up in Sauganash, the pricey, tree-lined neighborhood on the city's far North Side. He's the youngest son of Mary Carol Daley and her husband, Dr. Robert M. Vanecko, a surgeon and former chief of staff at Northwestern Memorial Hospital.
R.J. Vanecko graduated in 1992 from Loyola Academy college-prep high school in Wilmette. As a senior, he played on a varsity football team that finished 12-1 overall. He also was a member of the National Honor Society.
Shortly before his graduation, Vanecko, then 17, and his cousin Patrick Daley, then 16, made headlines as the result of a brawl at a party March 1, 1992, at the mayor's summer home in Grand Beach, Mich. According to police reports and a civil lawsuit that was settled in 1995 for undisclosed terms, Vanecko pointed a 20-gauge shotgun at people as one of Patrick Daley's classmates, Mark Lawler, 16, struck Andrew Buckman, 15, of northwest Indiana, in the head with a baseball bat.
Later, the mayor tearfully spoke of how his son "hosted an unauthorized and unsupervised party that was attended by both invited and uninvited guests."
Buckman suffered a skull fracture, underwent brain surgery and recovered after 10 days in the hospital. Vanecko pleaded guilty to aiming a firearm without malice and possession of alcohol, and the mayor's son pleaded guilty to furnishing alcohol to minors and disturbing the peace. Each was fined and given probation. A jury found Lawler guilty of aggravated assault.
After graduating from Loyola, Vanecko enrolled at Villanova University near Philadelphia. He later transferred to John Carroll University in Cleveland, where he played football for two years. School records listed him as a 6-foot-2, 250-pound defensive tackle who majored in history.
In 1996, he volunteered at the Democratic National Convention, held in Chicago.
Vanecko was 24 and living in an Uptown apartment when he first registered to vote in Chicago for the February 1999 mayoral election.
By 2001, he had become a salesman at Taft Contracting, a machinery-moving company once represented by the law firm of Daley & George, a law firm started by his grandfather. While at Taft, Vanecko met Walsh, whose father, Richard Taft, owned the company. Vanecko left Taft, which is no longer in business, in 2005.
In the spring of 2004, Vanecko found himself in the news again, this time over the death of Koschman. Vanecko, then 29, and three friends – Craig Denham, Kevin McCarthy and McCarthy's wife, Bridget Higgins McCarthy – had left an engagement party and taken a cab to Butch McGuire's Tavern on Division Street in the early morning hours of April 25, 2004. As they got out of the cab, they bumped into Koschman and four of his friends, who had been drinking on Rush Street. Koschman bumped into Denham. The groups traded insults and obscenities.
Then, the 6-foot-3, 230-pound Vanecko punched the 5-foot-5, 140-pound Koschman, knocking him to the street. According to the police, Vanecko and Denham ran away, then grabbed a cab to a bar. Koschman was rushed to Northwestern Memorial, where he died 11 days later. The Cook County medical examiner's office ruled his death a homicide.
Koschman's beating surfaced in news reports after Vanecko appeared in a police lineup on May 20, 2004. At the time, police said Vanecko was involved in Koschman's death but never explained how.
In September 2004, Vanecko became a principal at Cardinal Growth Entertainment, according to his LinkedIn profile from early 2008. In April 2008, a company spokesman told the Sun-Times that Cardinal Growth Entertainment was "an inactive company with no assets or liabilities." The spokesman said Vanecko was "an independent contractor" for Cardinal Growth – the venture capital firm owned by Robert Bobb, a friend of the mayor, and Joseph McInerney – on a movie-investment fund with Radar Pictures.
Radar is headed by Ted Field, the former Sun-Times owner who would go on to make films including "Revenge of the Nerds" and "Bill & Ted's Excellent Adventure."
"Mr. Vanecko has provided independent financial consulting services on film-fund investments, and we're proud to have him as a consultant on our team," the Cardinal spokesman said in April 2008. "He has prior experience in the entertainment industry and is very knowledgeable about these types of investments."
In 2004, Cardinal created Municipal Sewer Services, which took over a bankrupt company's multimillion-dollar city contracts for inspecting sewers. Cardinal never disclosed that the mayor's son and Vanecko's older brother Robert were investors in Municipal Sewer, whose president, Anthony Duffy, was indicted by a federal grand jury in January on mail-fraud charges over the city contracts.
It's unclear if R.J. Vanecko still works for Cardinal. Bobb and McInerney have declined to comment.
In February 2009, Vanecko renewed his Illinois driver's license, saying he lived in an apartment in a high-rise at 1212 S. Michigan. That's also the first building that Vanecko's brother, Robert Vanecko, and two business partners, Allison Davis and his son, Jared Davis, bought with some of the $68 million their company, DV Urban Realty Partners, was hired to manage for five city pension funds. Robert Vanecko left DV Urban in summer 2009.
R.J. Vanecko's friend Matt Walsh said he doesn't know exactly where Vanecko lives or how he makes a living in Southern California.
"He certainly doesn't make a living on our podcast – that I can tell you," Walsh said.
His impression of Vanecko? "He's a very sweet, nice guy."