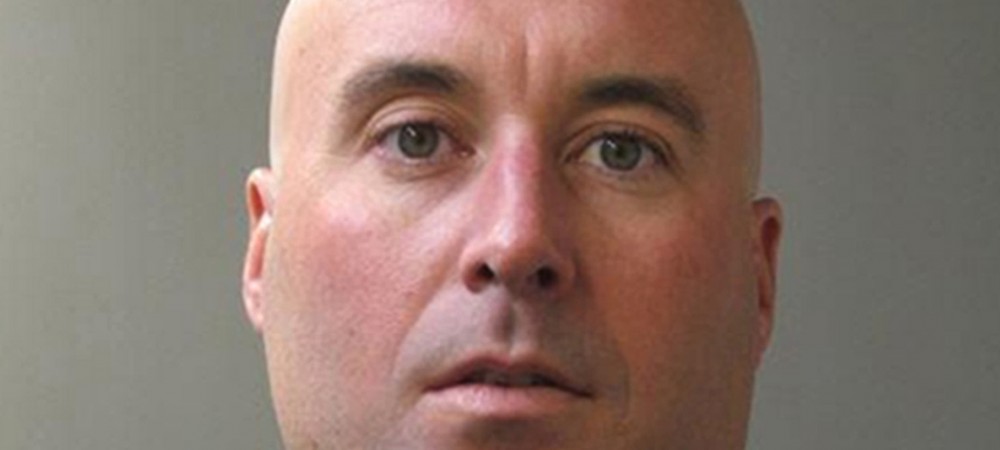 Missing file: Vanecko was 'very aggressive'
Published Sept. 12, 2011
By TIM NOVAK AND CHRIS FUSCO
Staff Reporters
For seven years, the Chicago Police Department has portrayed David Koschman as the aggressor in the drunken confrontation on Division Street that ended when a nephew of then-Mayor Richard M. Daley knocked him out with a punch that left Koschman with brain injuries from which he would die 11 days later.
Now, a police report from 2004 that was never made public — and which the police say they only recently "discovered" — says a witness told the police that Daley nephew Richard J. "R.J" Vanecko had been acting in a "very aggressive" manner toward Koschman in the moments before the punch.
The statement — which is scratched out but still visible — is the first official indication that the police were told anything that contradicted their conclusion that the 5-foot-5, 140-pound Koschman was the aggressor in the confrontation that began when he and a group of his friends, in from Mount Prospect for a night out on Rush Street, encountered the 6-foot-3, 230-pound Vanecko and a group of his friends on Division Street near Dearborn in the early-morning hours of April 25, 2004.
The police ended their initial investigation of Koschman's death without charging anyone.
Then, early this year, when they reinvestigated after the Chicago Sun-Times asked to review the case file, they identified Vanecko for the first time as having thrown the punch but didn't seek criminal charges.
In the first investigation, they said they couldn't determine who threw the punch but, in any case, believed that Koschman had aggressively approached Vanecko and his friends.
This year, when they formally closed the case without any charges, they concluded that Vanecko punched Koschman but shouldn't be charged because Koschman "was clearly the assailant in this incident" even though Koschman didn't hit anyone.
The missing files wouldn't have changed that conclusion, the department says.
The seven-year-old police report containing the witness statement is a three-page document containing a detective's handwritten notes on a form called a "general progress report," commonly known as a "street file."
It was discovered recently after being missing for months, possibly years, according to police accounts.
That report and another one, also from 2004, which includes a handwritten notation identifying Vanecko as a nephew of Daley, were among dozens of pages of records that the police department never turned over to the detectives who reinvestigated Koschman's case earlier this year during Daley's final months in office.
The files also hadn't been provided to the city's inspector general, Joseph Ferguson, who is now investigating the police department's handling of the high-profile homicide case.
Ferguson began investigating after Koschman's friends and another witness told the Sun-Times that the police department had mischaracterized what they'd told detectives. In their final reports, the detectives said Koschman's friends and the witness had told them Koschman, 21, was being physically aggressive with Vanecko, then 29, and his group. But they told the Sun-Times that they never told the police Koschman was physically aggressive.
Under Mayor Rahm Emanuel, the police department gave the Sun-Times some of those newly discovered records — as well as other records that the Daley administration wouldn't release to the newspaper.
The Daley administration wouldn't release any of the police department's general progress reports — the notes that detectives keep — on the Koschman investigation, maintaining that such reports are exempted by Illinois law from public disclosure. But Illinois Attorney General Lisa Madigan told the city on Aug. 12 that the records had to be released.
Last week, the police department, now run by Supt. Garry McCarthy, an Emanuel appointee, complied by releasing more than 70 pages of general progress reports and other documents.
Among those documents was a dated inventory of all police reports in the Koschman case. The inventory confirms that the police investigation came to a complete stop just hours after Koschman was rushed to Northwestern Memorial Hospital, unconscious, with a skull fracture, early on April 25, 2004.
The investigation didn't resume until May 10, 2004 — four days after Koschman died at the hospital.
Detectives didn't interview Koschman's four friends who were with him the night of the confrontation until May 12, 2004. They all told the police that Koschman had bumped into a group of four people around 3 a.m. as they were leaving a bar on Division Street near Dearborn. They said Koschman was punched by the tallest man in the group — now identified by the police as Vanecko.
"Aft a few mins, arguing became more heated," according to the no-longer-missing general progress report that now-retired Detective Ronald E. Yawger wrote based on his interview with Scott Allen, a Koschman friend. "The larger of the three guys now becomes very aggressive."
That last sentence is scratched out in Yawger's report. A sentence after that also is scratched out — this one so much so that it can't be read.
In their final report, detectives wrote that Allen told them Vanecko "was appearing to get very agitated at the victim."
Asked why part of his report was scratched out, Yawger told a reporter last week "I don't know what you're talking about."
Vanecko — who ran off after punching Koschman and is now a businessman living in Southern California — and his attorney, Marc W. Martin, declined to comment.
The newly released records also show:
The other previously missing general progress report includes the notation "V DAILEY SISTER SON" on the back, apparently referring to Vanecko, whose mother is Daley's sister. The other side of the report, which is undated and unsigned, has only a phone number and three words on it — all of which police blacked out on the copy released to the Sun-Times.
Michael Connolly — one of two bystanders who witnessed the confrontation — told detectives he wasn't sure whether Koschman was an "aggressor or peacemaker," according to a general progress report from Detectives Rita O'Leary and Robert Clemens. In their final report, the word "peacemaker" is omitted.
The Sun-Times asked the police department on July 15 whether there were any missing files in the Koschman case.
Some of the previously missing records were "discovered in the file located at Area Three" detective headquarters at Belmont and Western, where Koschman's case was originally investigated, Detective James Gilger, who reinvestigated the case this year, wrote in a Sept. 1 report.
Gilger said he "also learned that a file belonging to retired Detective Ronald Yawger was turned over to Lt. [Dennis] Walsh, which also contained copies of reports pertaining to the Koschman investigation."
Yawger's file included 38 pages of Koschman's medical records along with a crime-scene processing report, according to the police department.
Yawger told a reporter, "There was nothing in my possession that the station didn't have."
Gilger's reinvestigation of the case was ordered by then-police Supt. Jody Weis.
Gilger has now reviewed the previously missing files and writes that he "determined that none of the new information would have changed the outcome of the investigation."