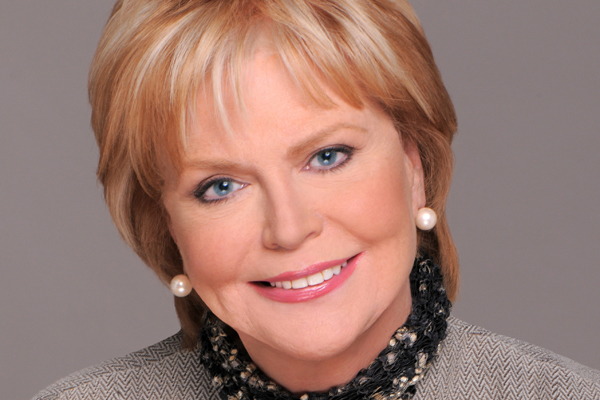 MARIN: WHERE'S JUSTICE FOR DAVID KOSCHMAN?
Published July 27, 2011
By Carol Marin
Columnist
We need a special grand jury.
And either Cook County State's Attorney Anita Alvarez or U.S. Attorney Patrick Fitzgerald needs to call for it.
The 2004 homicide of 21-year-old David Koschman cries out for it.
Koschman died after a single punch was thrown by Richard "R. J." Vanecko, nephew of then-Mayor Richard M. Daley, during a drunken altercation on Division Street seven years ago.
If you've read any of the more than four dozen Chicago Sun-Times stories, editorials and columns on this subject, you know the many reasons why.
This was, by any standard, a "heater case" given who was involved.
And yet, shockingly, we learned from Sun-Times reporters Tim Novak and Chris Fusco just this week that the Chicago Police Department, which has now investigated this case not once but twice and closed it with no charges on the grounds of self-defense, did so without examining the whole case file. Part of that file, CPD admitted this week, was "missing." CPD says it just found it within the last month.
Just found it? Exactly where? CPD won't say.
Amazingly, that isn't the only file to go "missing."
Not one scrap of paper, not one log entry, not one computer file can be found at the Cook County state's attorney's office to reflect that its head of Felony Review consulted with police back in 2004 on whether charges should have been filed against Vanecko.
How exactly do case files and computer logs disappear in a heater case? Not just in one agency of law enforcement but two?
Remember what the cops did in the very beginning. Hardly anything. Though they initially questioned witnesses on the scene that night, their investigation screeched to a halt after less than 24 hours.
David Koschman was dead within 12 days. But not until the 15th day, after the medical examiner called it homicide, did CPD resume investigating.
Daley family friends, who were with Vanecko that night, initially lied to the cops about being with him. But on the 18th day, one finally gave police his name. Yet even then, CPD did not pick Vanecko up for questioning.
No, in an abundance of solicitude, they gave Vanecko's attorney a full week to deliver him.
R.J. Vanecko, whom Koschman's friends couldn't identify in a lineup, has never spoken to police.
Yes, Chicago Inspector General Joseph Ferguson is now investigating the investigation itself. But legally he can look at only the conduct of the cops and can question only current, not former, city employees. He has no grand jury.
Cook County State's Attorney Anita Alvarez, however, does.
Alvarez, who was chief of staff to then-state's attorney Dick Devine when that office looked at the Kosch­man case in 2004, automatically has a conflict of interest, though she disputes that.
Because the conduct of her office also is open to question, she should recuse herself and ask the chief judge of the Circuit Court to appoint a special prosecutor to probe how this investigation was handled.
Mayor Rahm Emanuel, who is now the ultimate boss of CPD, should add his own voice to such a request. Surely, he cannot be happy with a cop shop that misplaces its own homicide files.
But the best, most powerful option would be for U.S. Attorney Patrick Fitzgerald to get involved and to seek accountability from those whose sworn oath was to deliver justice.
The death of David Koschman deserves, no, demands, an independent grand jury.