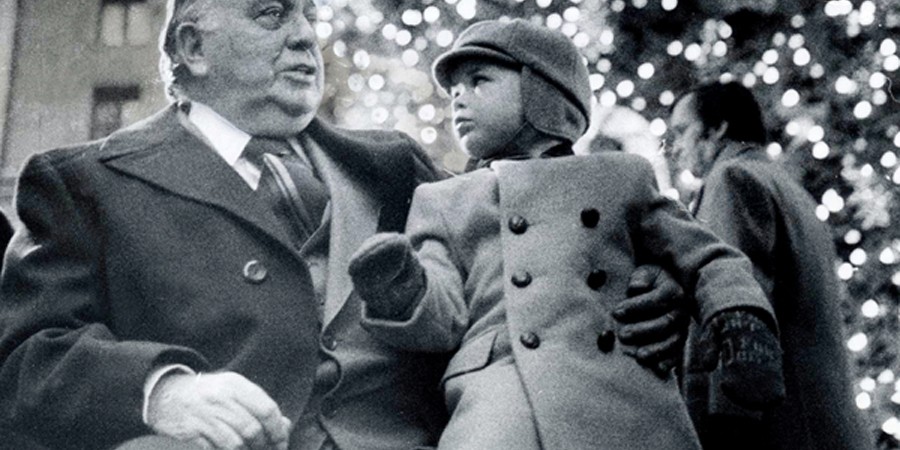 Judge has family ties to Daley machine
Originally published March 11, 2013
By TIM NOVAK AND CHRIS FUSCO
Staff Reporters
When the high-profile manslaughter case of a nephew of former Mayor Richard M. Daley was shifted to a McHenry County judge, the judge quickly made one thing clear.
"I do not know anyone involved," Judge Maureen P. McIntyre, who got the case because of concerns regarding Cook County judges' ties to Daley, said on Jan. 18. "My family does not know anyone involved."
But McIntyre, a Republican originally from New York, does have family connections to the Democratic Party in Chicago going back to the time it was run by the late Mayor Richard J. Daley, whose grandson Richard J. "R.J." Vanecko's involuntary manslaughter case is now before her, a Chicago Sun-Times investigation found.
In a politically explosive case in which connections are a central issue, McIntyre's newly revealed ties are likely to draw close scrutiny.
Now divorced, McIntyre married into a family that for two generations held government patronage jobs.
Her live-in ex-husband and former law partner Raymond X. Henehan's late parents both had patronage jobs in Cook County government until they retired in 1981.
And fresh out of college, Henehan had government jobs in the early 1970s with Cook County, the city of Chicago and the state of Illinois. His longest tenure in those posts was two years as a traffic investigator for a Chicago City Council committee headed by Ald. Paul Wigoda (49th). He quit that patronage post a few weeks before a federal grand jury indicted Wigoda in April 1974 in connection with a bribery scheme that landed the alderman in prison.
The young federal prosecutor who put Wigoda away: Dan K. Webb, now a powerhouse attorney leading the case against Vanecko, who is charged in the 2004 death of 21-year-old David Koschman of Mount Prospect.
Webb was appointed special prosecutor in the Koschman case last April after a series of reports in the Sun-Times cast doubt on the handling of the investigation by police and prosecutors. He is now weighing whether to bring criminal charges against anyone from the Chicago Police Department or Cook County state's attorney's office. Those agencies twice declined to charge Vanecko during the time his uncle was mayor.
Henehan, 64, is a disbarred attorney who lost his license for misappropriating money from his clients.
He and McIntyre, 65, divorced in 2006, but Henehan has continued to live with the judge in Barrington Hills, the Sun-Times reported last month.
Henehan was born in 1948, the first child of Raymond M. Henehan, a tavern owner who served in the Army in World War II, and Dorothy Henehan, a housewife. When Henehan was young, the family lived in East Garfield Park on Chicago's West Side. His father also owned a business that installed parking-lot bumpers.
The family moved to Glenview in the late 1950s, when Henehan's father went to work as an engineer for the Cook County highway department, a job he held for 22 years.
Henehan graduated from Loyola Academy in Wilmette in 1966, then attended Christian Brothers University in Memphis, Tenn.
On Oct. 26, 1970, he joined his father on the Cook County payroll, making $5,142 a year as a field auditor. A month after being hired, Henehan got a 27 percent pay raise. He left the job in September 1971, records show.
By 1972, Henehan had moved to Rogers Park, the North Side neighborhood represented in Springfield at the time by state Rep. Daniel J. O'Brien Jr., a family friend. O'Brien was politically active in Wigoda's ward, having worked as a lawyer at City Hall under the first Mayor Daley and serving as president of the 49th Ward Regular Democratic Organization. He would go on to become a Cook County judge.
The Henehan and O'Brien families were friends going back to Henehan's and O'Brien's parents.
On Feb. 16, 1972, Henehan was hired by Wigoda, chairman of the City Council Committee on Traffic and Public Safety, city records show. Wigoda was one of the city's most powerful aldermen. He and another Daley stalwart, Lt. Gov. Neil Hartigan, were the political bosses of the 49th Ward.
Making $4,800 a year to start, Henehan got a 23 percent raise less than a year later and another 5.7 percent raise by the time he left the city payroll on March 16, 1974, about three weeks before the indictment put an end to Wigoda's political career.
Three days after Henehan left the city job, his mother was on the Democratic Party primary ballot for state representative, seeking one of three seats in the Illinois House representing the North Shore. Dorothy Henehan finished second behind incumbent Rep. Harold Katz of Glencoe, qualifying for the November 1974 general election, which she lost to Katz and two Republican incumbents: Reps. John Edward Porter and Brian B. Duff.
She then got a job with the Cook County assessor's office.
Meantime, her son had moved on to his third government job, nearly doubling his salary — to $11,340 — when he went to work on April 1, 1974, for the audit division of the Illinois Department of Transportation under Democratic Gov. Dan Walker and his lieutenant governor, Hartigan.
Henehan got three pay raises in less than a year and a half before leaving the state payroll on Sept. 15, 1975, two weeks after marrying McIntyre, his classmate at IIT-Chicago Kent College of Law.
They both got their law licenses in May 1976. That same month, Henehan also got his state license as a certified public accountant.
Henehan started a law practice in Cary, while McIntyre joined a Loop law firm. The first of their four children was born in 1978, and the couple soon opened their own law practice — Henehan & McIntyre Ltd. — in McHenry County.
McIntyre left the firm in 1996 when she was appointed an associate judge in McHenry County, an appointment she held until she won election as a circuit judge in 2000.
That was also the year her husband began engaging in a series of financial transactions with clients that led to his being stripped of his law license in 2009 for misdeeds including misspending nearly $100,000 of two clients' money, the Sun-Times has reported.
In 2006, the judge divorced Henehan, who, records show, owed more than $700,000 in court judgments to his former law clients and $21,110 in federal income taxes to the Internal Revenue Service. McIntyre got most of the couple's joint assets in the divorce, including their Barrington Hills home, though her ex has continued to live with her, records show.
David Matthiesen — a retired businessman whose late father sued Henehan over four unpaid loans and won a $471,534 judgment — has called the couple's living situation "a divorce of convenience, where he still lived in the house," telling the Sun-Times last month, "It helped separate her from his problems."
Neither McIntyre nor Henehan responded to requests for comment.
McIntyre got the Vanecko case after Cook County Circuit Judge Arthur Hill Jr., who was originally assigned the case, stepped aside, citing his ties to Daley, whom he'd worked for as a prosecutor when Daley was Cook County state's attorney.
Webb successfully argued that the case should go to a judge outside Cook County to try to avoid such potential conflicts of interest. The Illinois Supreme Court then shifted the case to McHenry County, whose chief judge, Michael Sullivan, gave it to McIntyre, a juvenile court judge.