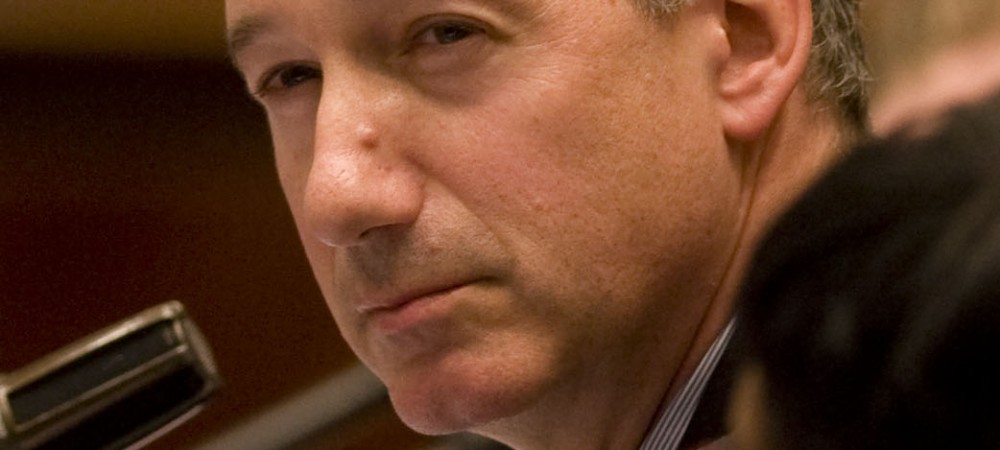 Year after guilty plea, City Hall probe continues
Published Feb. 2, 2015
By TIM NOVAK AND CHRIS FUSCO
Staff Reporters
One year ago, former Mayor Richard M. Daley's nephew walked in to a Cook County courtroom and pleaded guilty to involuntary manslaughter, finally admitting he threw a punch that killed David Koschman a decade earlier.
But the politically volatile case involving Richard J. "R.J." Vanecko isn't over. Chicago cops remain under investigation by City Hall's inspector general. And Koschman's mother is pursuing an appeal on a federal lawsuit accusing police and Cook County prosecutors of engaging in a conspiracy that kept Vanecko from being charged until a special prosecutor was brought in.
Mayor Rahm Emanuel is awaiting recommendations from Inspector General Joseph Ferguson on whether any cops should be disciplined over the handling of the Koschman case. Ferguson has been examining the case since March 1, 2011, after the first of dozens of reports in the Chicago Sun-Times on the police department's failure to charge Vanecko after a drunken confrontation with Koschman in the Rush Street nightlife district in the early morning hours of April 25, 2004.
Vanecko — then a 29-year-old salesman who stood 6-foot-3 and weighed 230 pounds — ran away and hopped in a cab as Koschman — a 21-year-old college student who stood 5-foot-5 and weighed 125 pounds — was unconscious in the street.
The case had been listed by the police as an unsolved homicide for seven years when the Sun-Times asked  the department in January 2011 to see records from the case. That prompted a second police investigation. This one concluded that Vanecko had punched Koschman but acted in self-defense and shouldn't be charged.
Koschman's mother, Nanci Koschman, won the court-ordered appointment of a special prosecutor, former U.S. Attorney and Iran-Contra prosecutor Dan K. Webb, who convened a grand jury that indicted Vanecko for involuntary manslaughter in December 2012.
On the verge of trial, Vanecko apologized to Koschman's mother and pleaded guilty on Jan. 31, 2014. He served 60 days in jail and remains on probation until July 2016.
After the guilty plea, Webb released a 162-page report saying he found "insufficient evidence" to charge anyone in Daley's police department with conspiring to prevent the mayor's nephew from facing charges. Webb said the statute of limitations prevented him charging any of the cops who investigated the case in 2004. He also said he didn't have enough evidence to convict anyone from the police involved with closing the case without seeking criminal charges in 2011.
Case files had gone missing — and suddenly reappeared.
Webb also found that the police had fabricated witness statements so they could close the case in 2011 without charging Vanecko.
Webb's report singled out six police officials: then-Deputy Chief of Detectives Constantine "Dean" Andrews, Cmdr. Joseph Salemme, Lt. Denis P. Walsh, Sgt. Sam Cirone and detectives James Gilger and Nick Spanos. All remain under investigation by Ferguson's staff.
After Vanecko pleaded guilty, Koschman's mother filed a lawsuit against him; unspecified members of the Daley family; 21 current or former members of the Chicago Police Department; and prosecutors from the Cook County state's attorney's office.
U.S. District Judge Rebecca Pallmeyer dismissed the suit over the summer, saying the statute of limitations had expired. But the judge urged the city and county to reach a settlement with Nanci Koschman.
Koschman's attorneys are appealing Pallmeyer's decision. But they have repeatedly sought extensions to file a brief outlining their arguments that there was a continuing conspiracy to keep the mayor's nephew from being charged, and therefore, the statute of limitations couldn't have expired.