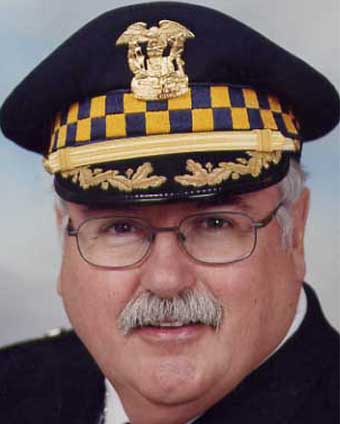 Why police didn't charge Vanecko pal
Published Feb. 5, 2014
By  CHRIS FUSCO AND TIM NOVAK
Staff Reporters
It's not illegal to lie to the Chicago Police Department.
That's what former police Supt. Phil Cline and other top cops told the special prosecutor investigating David Koschman's death in explaining why they didn't charge Kevin McCarthy, a key witness, with obstructing justice for repeatedly lying to the police to keep his friend Richard J. "R.J." Vanecko, a nephew of then-Mayor Richard M. Daley, from being arrested in 2004 for punching Koschman.
"Former Superintendent Cline noted that lying to police is so common that Kevin McCarthy's actions did not rise to asking for charges," special prosecutor Dan K. Webb wrote in his 162-page report, released this week, detailing how police and prosecutors bungled Koschman's case.
James Molloy, who was Cline's chief of detectives in 2004, told Webb's investigators flatly, "There's no law in Chicago against lying to the police."
Detective Rita O'Leary, who interviewed McCarthy, told investigator, "Kevin's lies hurt [CPD's] investigation." But O'Leary said she couldn't recall any witness ever having been charged with obstructing justice.
In his report, Webb noted that while Illinois has no law that "directly criminalizes lying to a police officer under all circumstances," obstruction of justice charges can be filed when someone "furnishes false information" intending to "prevent the apprehension or obstruct the prosecution or defense of any person."
McCarthy, 41, a longtime salesman, is married to Bridget Higgins McCarthy. She's the daughter of Jack Higgins, a Daley family friend and developer who built the Chicago Police Department headquarters.
McCarthy told his first lie to the police around 3:30 a.m. on April 25, 2004, while Koschman was lying in the street with brain injuries that would cost him his life 11 days later, the Chicago Sun-Times has reported and Webb's report confirmed. McCarthy had been handcuffed and placed in the back of a squad car after friends who were out that night with Koschman identified him as being part of a group they'd argued with. Both groups had been out drinking and were walking along Division Street near Dearborn Street.
Vanecko — who pleaded guilty last week to involuntary manslaughter, admitting he caused Koschman's death nearly 10 years ago — ran away with another friend, Craig Denham, after punching Koschman in the face.
McCarthy told patrol Officer Edwin Tremore, who questioned him on the scene, that he didn't know the two men who'd run away, though he later admitted he'd just been in a cab with Vanecko after attending an engagement dinner for Katherine Daley — the daughter of Vanecko's uncle Michael Daley, the mayor's brother — and her fiancé Nick Davies.
"Kevin McCarthy lied to Tremore by claiming he did not know the identities of the other men who had run from the scene (Vanecko and Denham)," Webb wrote. "After interviewing Kevin McCarthy, Tremore ultimately released him on-site. . . . Bridget McCarthy remained nearby while her husband was in temporary custody and left by taxi with her husband when he was released. The [Office of the Special Prosecutor] has found no indication that Bridget McCarthy spoke with anyone from CPD that night."
McCarthy and his wife went to meet Vanecko and Denham at a River North bar, where Webb has said in earlier court filings they put together their stories about what happened.
About eight hours after Vanecko hit Koschman, two detectives — O'Leary and Robert Clemens — showed up at the McCarthys' North Side home.
"Kevin McCarthy once again denied knowing anyone involved in the altercation, which was false," Webb wrote. "While questioning Kevin McCarthy in his home, detectives asked him if they could speak to his wife, Bridget McCarthy. Kevin insisted Bridget was not available at that time.
"The detectives asked Kevin McCarthy where Bridget and he went after he was released by Tremore. Kevin McCarthy told the detectives that they went home, which was also false. . . . Both Rita O'Leary and Clemens thought Kevin McCarthy was lying to them throughout the interview."
The McCarthys' lawyer, Theodore Poulos, would not comment Wednesday.
On May 13, 2004 — a week after Koschman died — Bridget McCarthy finally talked with the police. She told them that Vanecko was one of the men who ran away after Koschman was hit.
Six days later, her husband changed his story, telling detectives that, yes, as his wife had said, Vanecko was one of the men who ran away.
At the time, both McCarthys said they were walking away from the argument and never saw anyone hit Koschman. That's also what they said when they testified before the grand jury that indicted Vanecko.