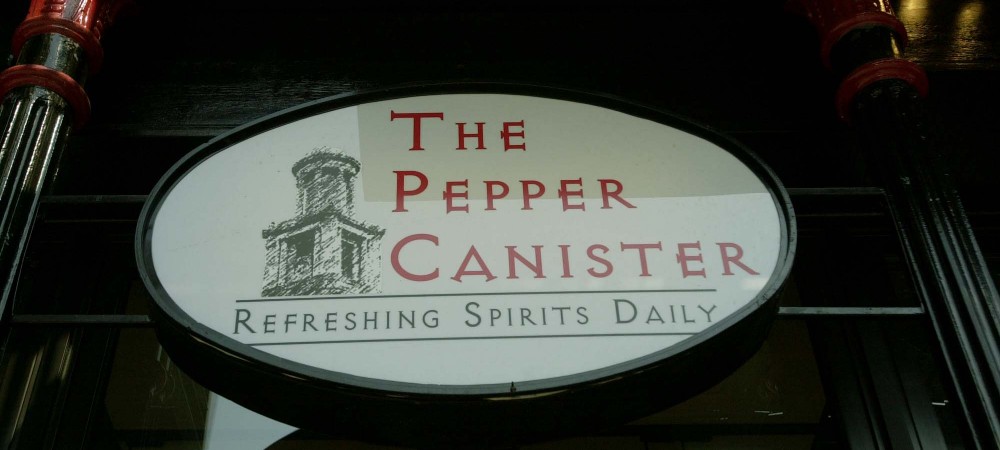 Webb: Vanecko friends 'concocted' stories
Published Dec. 21, 2013
By TIM NOVAK AND CHRIS FUSCO
Staff Reporters
As an unconscious David Koschman was being rushed to a hospital, a nephew of Mayor Richard M. Daley was rushing with friends to a closed River North bar where prosecutors believe his friends "concocted their stories" about the violent confrontation that would cost Koschman his life.
Daley nephew Richard J. "R.J." Vanecko, Bridget Higgins McCarthy, her husband Kevin McCarthy and Craig Denham took cabs to the Pepper Canister, an Irish pub at 509 N. Wells St. where they'd been drinking earlier that night in April 2004.
The bar — owned at the time by a politically connected couple — was already closed for the night. But somebody let in Vanecko and his friends after hours on April 25, 2004. How long they stayed there hasn't been disclosed.
Vanecko's friends told a grand jury they didn't recall any discussion at the Pepper Canister about the confrontation that had just occurred oustide the late-night bars along Division Street where Vanecko allegedly punched Koschman in the head, according to court filings last week by Dan K. Webb, the court-appointed special prosecutor in the case.
Webb doesn't believe them.
"There is a reasonable inference that [Vanecko], the McCarthys and Denham discussed the incident on Division Street immediately afterwards at the Pepper Canister on April 25, 2004, and concocted their stories going forward," he wrote.
_____________________________________________________________________________________________________________
RELATED CONTENT
Get the eBook "The Killing of David Koschman: A Watchdogs Investigation." Download now
_____________________________________________________________________________________________________________
Bridget McCarthy, 35, told the grand jury she has never spoken with Vanecko, Denham or anyone else but her husband and lawyer about what happened, according to Webb's court filings.
Kevin McCarthy, 41, testified that he couldn't recall any discussions at the Pepper Canister about the incident, either.
Craig Denham, 39, told the grand jurors he didn't recall what took place at the Pepper Canister. He also said, "I've never talked to [Vanecko] about this incident."
Vanecko's friends refused to testify until they were given immunity from prosecution.
Vanecko, 39, has never spoken with the police or prosecutors.
Charged with involuntary manslaughter, he's accused of punching the 21-year-old Koschman in the head, causing his death. He's set to face trial in February.
The Chicago Police Department and the Cook County state's attorney's office twice declined to charge Vanecko — soon after Koschman's death in 2004 and again in 2011, when a Chicago Sun-Times investigation prompted the police to review the case, then close it without seeking charges.
What happened inside the Pepper Canister has become a key issue as Vanecko's attorneys fight to get the case thrown out before trial.
The Pepper Canister — named after Dublin's St. Stephen's Church, known as the Pepper Canister Church — was opened in 2003 by Pamela Farley, an accountant who is the daughter of politically connected developer Philip Farley Jr., and her husband Andreas Antoniou, according to city records.
One of their original bartenders, Ivan McCullagh, took over the bar in 2012, but Farley owns the building, the records show.
Farley's late father developed properties in Old Town and the Gold Coast and was one of the original investors in Gibsons steakhouse.
Farley and her husband, who own several businesses, didn't return messages seeking comment. McCullagh declined to comment.
Vanecko had been among about a dozen people out celebrating the engagement of his cousin Katie Daley starting around 7 p.m. on April 24, 2004, at the Adobo Grill in Old Town and continuing at the Pepper Canister, which closed at 3 a.m., according to Webb's filings.
Vanecko, Denham and the McCarthys then took a cab to Division Street, where they ran into Koschman and four of his friends around 3:15 a.m. As Koschman lay in the street after being punched, Vanecko and Denham jumped in a cab and went back to the Pepper Canister, according to Webb.
Koschman's friends flagged down a cop, who handcuffed Kevin McCarthy. He denied knowing anyone in either group, and the police let him and his wife go. The couple took a cab to the Pepper Canister after Bridget McCarthy spoke by phone with Vanecko.
According to Webb's filings, Bridget McCarthy "could not recall: how she was let in to the bar; why she and her husband went there; whether anyone made special accommodations to let them in; or whether anyone besides the four was at the bar."