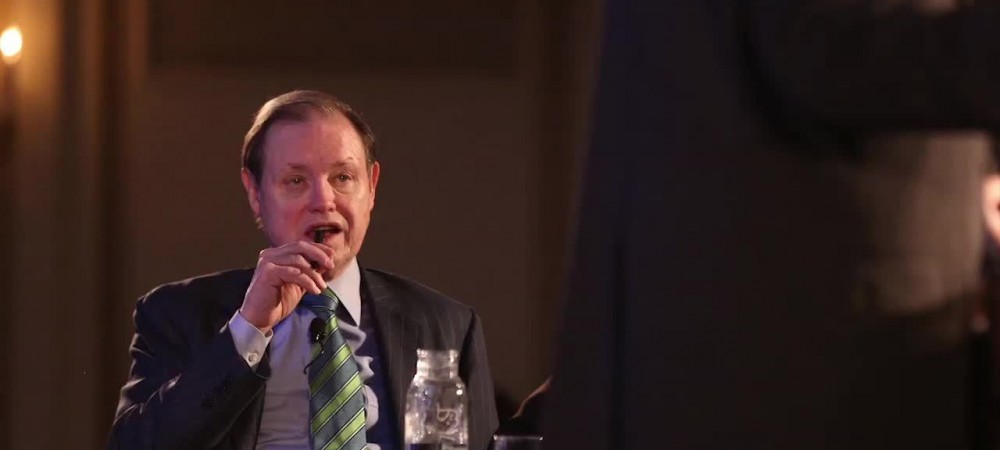 Webb: Vanecko was drinking for 8 hours
Published Dec. 17, 2013
By TIM NOVAK, CHRIS FUSCO AND CAROL MARIN
Staff Reporters
Former Mayor Richard M. Daley's nephew Richard J. "R.J." Vanecko had been drinking for eight hours before he punched David Koschman in the head during a drunken encounter on Division Street, prosecutors said in court papers Monday.
It began around 7 p.m. on Saturday, April 24, 2004, when Vanecko was among about a dozen people at an engagement party at Adobo Grill in Old Town for his cousin Katie Daley — a daughter of attorney Michael Daley — and her fiancée Nick Davies.
Vanecko and some guests — including Daley family friend Bridget Higgins McCarthy, her husband Kevin McCarthy and Davies' boyhood friend Craig Denham — then continued drinking at the Pepper Canister, a River North bar, which closed at 3 a.m.
They then got a cab, heading for the late-night bars of Division Street, where, around 3:15 a.m., they bumped into Koschman and four friends of the 21-year-old from Mount Prospect.
_____________________________________________________________________________________________________________
RELATED CONTENT
Get the ebook "The Killing of David Koschman: A Watchdogs Investigation." Download now
_____________________________________________________________________________________________________________
After Koschman fell to the pavement, suffering brain injuries from which he would day 11 days later, Vanecko, Denham and the McCarthys took cabs back to the Pepper Canister, "where someone at the bar allowed the four to enter and meet," according to the prosecution.
Special prosecutor Dan K. Webb revealed these and other new details in several court filings Monday, about two months before Vanecko is set to stand trial for involuntary manslaughter.
Vanecko's lawyers are fighting to get the case dismissed, arguing that Webb misled the grand jury that indicted him last December. Judge Maureen P. McIntyre will hold a hearing on the issue Jan. 9.
Other new details that emerged from Webb's filings:
• Police and prosecutors have no notes of their interviews in 2004 with Vanecko's three friends, all of whom were granted immunity from prosecution to testify before the grand jury in August 2012.
• Vanecko and the McCarthys had several telephone conversations immediately after Koschman was punched — and during the police investigation of Koschman's death in 2004.
• Vanecko's parents and siblings gave sworn, written statements to the grand jury, saying Vanecko never talked with them about what happened with Koschman.
The Chicago Police Department and the Cook County state's attorney's office declined to charge anyone in Koschman's death in 2004 and 2011, when the police concluded that the 6-foot-3, 230-pound Vanecko punched the 5-foot-5, 125-pound Koschman in self-defense.
As Koschman lay unconscious in the street, Vanecko and Denham jumped in a cab. The McCarthys were stopped by a police officer who handcuffed Kevin McCarthy. He lied and told the police he didn't know anyone involved. The McCarthys were then released.
Minutes later, at 3:36 a.m., Bridget McCarthy called Vanecko. He called her back three minutes later. She called him back at 3:59 a.m., according to Webb's filings.
"When questioned regarding her cellphone records, Bridget McCarthy could not recall discussing the incident with [Vanecko] over the phone but acknowledged before the grand jury that she believes she learned that [Vanecko] and Denham were at the Pepper Canister during a phone conversation with [Vanecko].
"Nevertheless, Bridget McCarthy testified that she did not have any conversations with [Vanecko] or Denham at the Pepper Canister 'about what had just happened' and could not recall: how she was led into the bar; why she and her husband went there; whether anyone made special accommodations to let them in or whether anyone besides the four was at the bar.
"Bridget McCarthy later admitted that while at the Pepper Canister, her husband told Denham and [Vanecko] that he had been placed in handcuffs."
Bridget McCarthy also told the grand jury that she never felt threatened by Koschman and his friends, all of whom were younger and smaller than her husband, Vanecko and Denham.
Bridget McCarthy was asked: "You've told us that you did not fear for your safety, that you never sought the aid of police, and you turned your back on the altercation when you believed it was over, correct?"
"Correct," she replied.
Hours after Koschman was punched, detectives went to the McCarthys' home, where Kevin McCarthy again denied knowing anyone involved. According to Webb, "Kevin McCarthy acknowledged leaving a voicemail for [Vanecko] after police came to his house later on the morning of April 25, 2004."
Koschman died on May 6, 2004. The police resumed their investigation on May 10, 2004, when detectives left a message for the McCarthys. Phone records show Kevin McCarthy and Vanecko talked with each other that day.
Detectives interviewed Bridget McCarthy on May 13, 2004, when she identified Vanecko and Denham as the men who ran away.
On May 20, 2004, detectives had Koschman's friends and two bystanders view police lineups that included Vanecko, McCarthy and Denham. None of the witnesses identified Vanecko, but some did identify McCarthy and Denham — though not as the man who struck Koschman.
Later that evening, at 7:34 p.m., Vanecko got a call from Bridget McCarthy's cellphone. "She testified she could not recall discussing the incident or the lineup with [Vanecko]," according to Webb's filings.
Vanecko, the grandson of the late Mayor Richard J. Daley, has never spoken the the police or prosecutors about his confrontation with Koschman.
Vanecko's "own friends and relatives provided written grand-jury statements . . . which tended to show [Vanecko] did not confess to any third party," Webb wrote.
Those statements came from Vanecko's parents, Dr. Robert M. and Mary Carol Vanecko; his brothers Robert G. Vanecko and Mark Vanecko; his sister Mary Clare Vanecko; "M. Daley," and "J. Denham."
Webb's filing doesn't identify Daley and Denham. Craig Denham is married to Jill Conroy Denham, whose brother Sean Conroy is married to Nora Daley, the eldest daughter of former Mayor Richard M. Daley.
Email: tnovak@suntimes.com
Twitter: @tnovaksuntimes