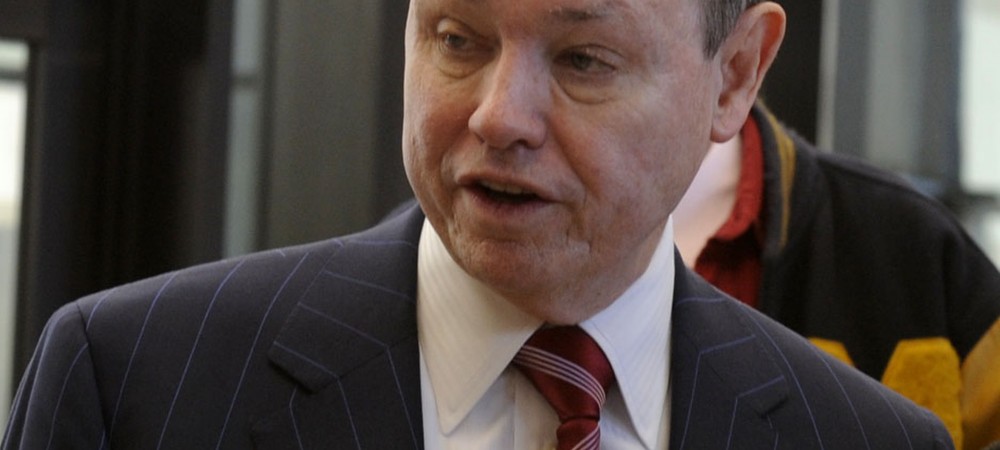 WEBB CONVENES GRAND JURY IN KOSCHMAN CASE
Published July 19, 2012
By TIM NOVAK, CHRIS FUSCO AND MARK BROWN
Staff Reporters
A grand jury is now investigating the death of David Koschman, who died in 2004 after he was punched in the face by Richard J. "R.J." Vanecko, a nephew of former Mayor Richard M. Daley.
Former U.S. Attorney Dan K. Webb, the special prosecutor appointed to investigate Koschman's death, acknowledged Wednesday he has empaneled a grand jury and that his investigation is moving quickly.
The grand jury enables Webb and his staff to compel witnesses to testify under oath and to issue subpoenas for documents.
Webb – who spoke with reporters after an unrelated court hearing for one of his clients, William F. Cellini – declined further comment about the Kosch-man case. Webb began investigating following his appointment April 23 by Cook County Judge Michael P. Toomin, who granted a request from Koschman's mother, Nanci Koschman, for a special prosecutor.
Toomin ordered Webb "to investigate whether criminal charges should be brought against any person in connection with the homicide of David Koschman in the spring of 2004 and whether, from 2004 to the present, employees of the Chicago Police Department and the Cook County state's attorney's office acted intentionally to suppress and conceal evidence, furnish false evidence and generally impede the investigation into Mr. Koschman's death."
Last month, Toomin issued another order sealing the Koschman case. That means Webb's legal bills or any subpoenas the grand jury has issued in the Koschman case cannot be made public.
"I sense that it would be inappropriate to acknowledge or comment upon the progress of the special prosecutor's investigation," Toomin wrote in a July 10 letter to the Sun-Times explaining the seal. "The order engaging Mr. Webb as special prosecutor envisions, upon completion, a full reporting of his findings . . ."
Koschman, 21, of Mount Prospect, and four high-school friends had been out drinking in the Rush Street nightlife district on April 25, 2004, when they bumped into Vanecko, who was with three other friends, according to police reports. An argument ensued, and Koschman was punched in the face, falling backward, cracking his head on the street. He was rushed to the hospital, where he died 11 days later from brain injuries.
Vanecko, who ran off and jumped in a cab with one of his companions, appeared in a police lineup on May 20, 2004, but no one could identify him as the man who punched Koschman.
Koschman's homicide remained unsolved until last year when a Chicago Sun-Times investigation prompted the police to re-examine the case. They concluded on March 1, 2011, that Vanecko had punched Koschman in self-defense, closing the case without seeking charges.
The Sun-Times investigation found problems with how the case was investigated by the police and state's attorney's office, including case files that went missing.
Vanekco's lawyers did not return telephone and email messages seeking comment.