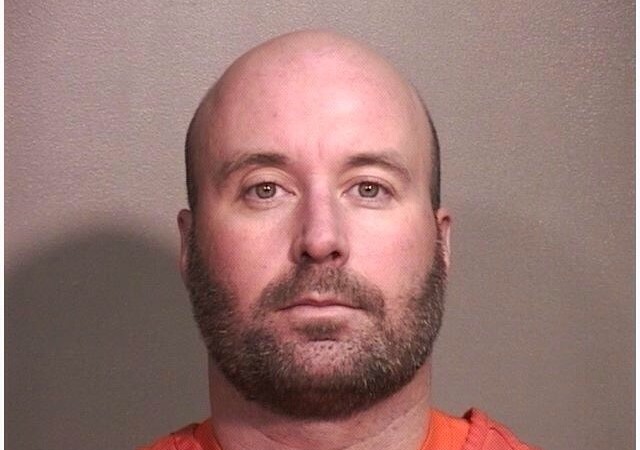 Vanecko's county jail bill: $16 a day
Published March 17, 2014
By  TIM NOVAK AND CHRIS FUSCO 
Staff Reporters
McHenry County taxpayers are subsidizing the incarceration of former Mayor Richard M. Daley's nephew, who asked to serve his 60-day sentence at their jail rather than at the Cook County Jail for killing David Koschman.
The $16 a day that Daley nephew Richard J. "R.J." Vanecko is paying to do his time at the McHenry County Jail is 81 percent less than the $85 a day that McHenry County charges the federal government to house people facing deportation.
McHenry County officials say Vanecko isn't getting special treatment. They say the $16 rate was set by a judge in 1997 but that they hope to raise it.
Records show Vanecko paid his full tab of $960 with a money order issued Feb. 12 — two days before he began his sentence.
Citing "obvious security reasons," Vanecko's lawyers asked that he be allowed to serve his sentence in McHenry County rather than in Cook County — where the crime occurred — when he pleaded guilty Jan. 31 to involuntary manslaughter.
McHenry County Circuit Judge Maureen P. McIntyre, who was assigned to handle Vanecko's case by the Illinois Supreme Court, agreed to his request based on his attorneys' assurance that he would pay the McHenry County sheriff's office to cover the cost of being locked up there.
Vanecko — the only Daley family member ever convicted of a felony — wouldn't have had to pay anything to be locked up in the Cook County Jail. But he was willing to pay to serve his sentence in a facility that's considered less dangerous.
McHenry County officials say the $16 daily rate was set by an April 14, 1997, order issued by Raymond J. McCoski, then chief judge for Lake and McHenry counties. The rate has never been adjusted — even after McHenry County was split into a separate judicial circuit from Lake County six years ago.
"We are currently in the process of requesting that the fee amount be changed," said Jan Weech, a supervisor in the McHenry County sheriff's office, which runs the jail. "We house very few sentenced inmates from outside counties. It is estimated at three or less per year."
Under Illinois law, the McHenry County Board and McHenry County Chief Judge Michael J. Sullivan would have to agree on a new rate, and Sullivan would then issue an administrative order setting it, just as McCoski did in 1997.
Under a deal the McHenry County Board struck with the federal government in 2005, the Bureau of Immigration and Customs Enforcement pays $85 a day to house illegal aliens facing deportation. That deal expires in 2015.
"We're negotiating with the feds right now," said McHenry County Undersheriff Andrew Zinke. "We're trying to get that up to $100 a day."
Zinke said the jail — which can hold up to 650 inmates — is running at about 65 percent capacity. The Cook County Jail had more than 9,000 inmates on the day Vanecko pleaded guilty, admitting he punched Koschman in 2004 outside the late-night bars of Division Street on Chicago's Near North Side.
Vanecko, 39, has paid $20,000 in restitution to Koschman's mother, Nanci Koschman.
He will be released from jail on April 14. Then, he'll be on 60 days of home confinement, with an electronic monitor, under the supervision of the Cook County probation department. After that, he'll be on probation for 26 months.
_______________________________________________
RELATED: SPECIAL PROSECUTOR'S TAB: $1,134,496
_______________________________________________