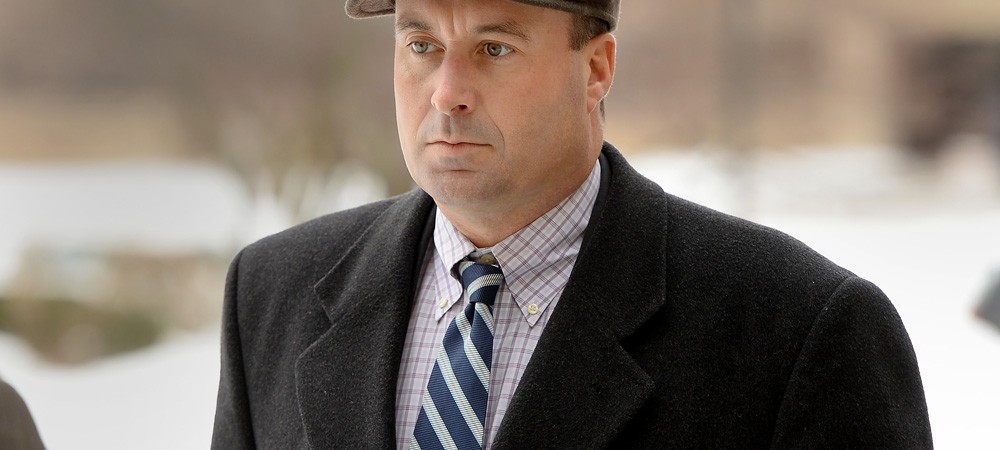 Vanecko may do time in McHenry County
Published Jan. 31, 2014
By BECKY SCHLIKERMAN
Staff Reporter
Richard J. "R.J." Vanecko wants to serve his 60-day jail sentence at the McHenry County Jail rather than the Cook County Jail, citing "security reasons."
He even agreed to pay, if need be.
The Cook County Jail's capacity is nearly 17 times that of the McHenry County facility.
As many as 650 inmates can be held in McHenry County — including the federal detainees that jail holds.
The Cook County Jail — one of the largest jail facilities in the country — can hold about 11,000 inmates, according to Cara Smith, the jail's executive director. On Friday, Cook County had just over 9,000 inmates in custody. McHenry County had nearly 400.
In McHenry County, most inmates share a cell with one other person. Cells have bunk beds, a desk, a toilet and a sink. There's one basic level of security, unless an inmate doesn't behave, McHenry County Jail Sgt. Patrick Grisolia said.
Inmates "get out, they eat, they're in a regular day room" where they watch TV and read, Grisolia said. "We're known for being very clean. Our facility is definitely very clean."
In Cook County, inmates are housed in a variety of ways. Those include dorm settings in which up to 48 inmates share one large room with rows of bunk beds and their own recreational area. That's where they sleep, eat and spend much of their time. There also are cells shared by just two inmates who eat their meals there and get out of their cell for just an hour each day, Smith said.
She said inmates can request protective custody if they fear for their safety. Those people are held one to a cell. The jail also has certain tiers intended to be gang-free.
"We have, on a daily basis, high-profile and/or vulnerable inmates in our custody, and our first priority is to keep every single one of them safe and secure," Smith said.
Email: bschlikerman@suntimes.com
Twitter: @schlikerman