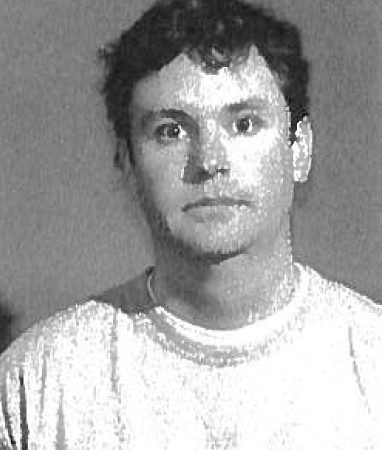 VANECKO PAL'S ARREST RECORD
Published Dec. 12, 2011
By CHRIS FUSCO AND TIM NOVAK
Staff Reporters
Here's a rundown of the arrest record of Kevin D. McCarthy, who lied to the police about his role in the confrontation on Division Street on April 25, 2004, that ended with 21-year-old David Koschman of Mount Prospect mortally injured:
April 25, 2002: McCarthy, then 29, and another man, Scott Cooper, were arrested at 4:20 a.m. in the 1700 block of West Armitage, accused of refusing to pay their cab fare and then attacking the driver, who was punched in the eye by Cooper and pushed by McCarthy, according to Chicago Police Department reports.
The police observed McCarthy "staggering and shouting obscenities 'f— you, yuppies' in the middle of the street, disrupting the flow of traffic," according to the reports. McCarthy ran to the "squad car, knocked on passenger window and started laughing."
McCarthy was arrested and taken to the Shakespeare District police lockup, where police reports say he was "urinating on floor, agitated & uncooperative, refuses to be printed."
McCarthy was charged with battery, theft of services and disorderly conduct. But the cabdriver failed to show up in court three weeks later, and the Cook County state's attorney's office dismissed all charges against McCarthy and Cooper.
July 22, 2000: McCarthy, then 27, was cited for possession of marijuana while attending a Jimmy Buffett concert at Alpine Valley in Wisconsin according, to the Walworth County, Wis., sheriff's office.
April 19, 2000: Police found an unregistered, unloaded shotgun on the front seat of McCarthy's Nissan Pathfinder after an officer stopped him at 7:40 p.m. for allegedly making an improper left turn at Armitage and Damen. McCarthy, then 27, had no driver's license, proof of insurance or a firearm owner's identification card.
The state's attorney's office declined to charge McCarthy with any felonies, according to Sally Daly, a spokeswoman for Cook County State's Attorney Anita Alvarez. "The reasons that were listed are that the defendant had no previous convictions; the defendant said he was using it for hunting purposes; it was in a case and it had a trigger lock." McCarthy was charged with a misdemeanor for failing to register the shotgun with the city of Chicago, but a judge dismissed the case and ordered the gun returned.
Jan. 2, 2000: McCarthy, then 27, was arrested on charges of driving while intoxicated, possession of marijuana and driving on a suspended license after a police officer saw him drive his car into a ditch at 2:40 a.m. on a rural highway in Crandon, Wis., according to a police report. The Forest County, Wis., courts have no records to show what happened to the case.
January 1995: McCarthy, then 22, was arrested by police in Dayton, Ohio, on a traffic warrant that had been issued on Dec. 5, 1994, for failing to pay a $113 fine for a traffic ticket he got in June.
Nov. 3, 1994: McCarthy, then 21, was charged with "public indecency" in Dayton. The charge later was amended to disorderly conduct, and McCarthy paid a $73 fine.