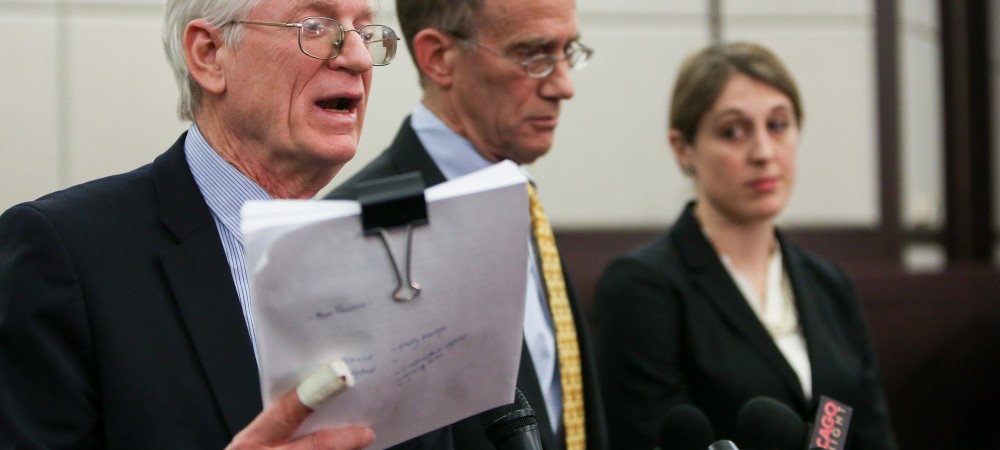 The Koschman case: By the numbers
Here's a look at some of the key numbers associated with the case, which took nearly 10 years to resolve:
9 years, 9 months, 5 days
Time elapsed until Richard J. "R.J." Vanecko admitted he caused David Koschman's 2004 death.
8 years, 7 months
Time elapsed till Vanecko was charged with involuntary manslaughter.
162
Pages in special prosecutor Dan K. Webb's report on his investigation.
146
Witnesses questioned by Webb's team.
24
Witnesses who appeared before a grand jury.
10
Witnesses who testified under immunity after first invoking their Fifth Amendment rights.
22,000
Number of documents collected by Webb's office, totaling 300,000 pages.
11
Days David Koschman lay in a coma before dying on May 6, 2004.
4
Surgeries Koschman had in that time.
105 pounds and 10 inches
Size difference between the 6-foot-3, 230-pound Vanecko and the 5-foot-5, 125-pound Koschman.
13
Number of days that no one in the Chicago Police Department investigated the Koschman case after the punch.
60
Number of days Vanecko will spend in jail, followed by 60 days of home confinement and 30 months of probation.
$20,000
Amount of restitution Vanecko must pay David Koschman's mother.