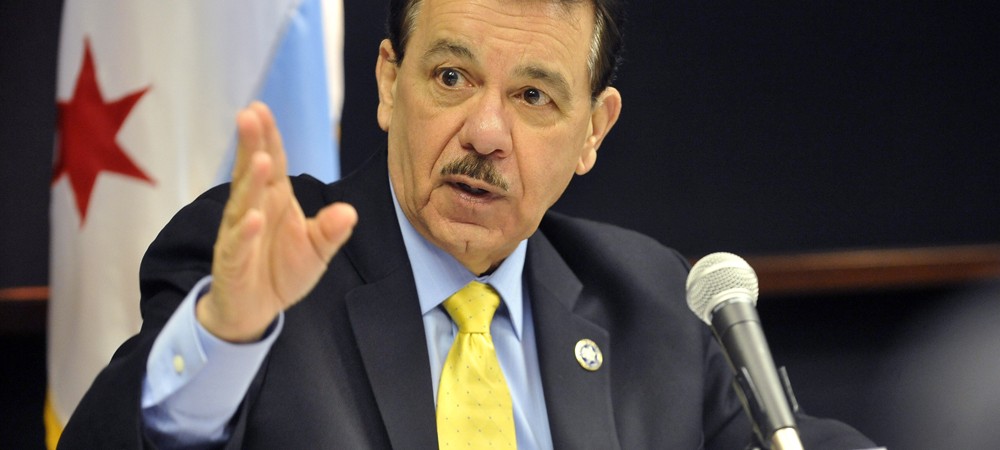 STATE POLICE FLIP, WON'T PROBE KOSCHMAN HOMICIDE
Published April 5, 2011
By TIM NOVAK AND CHRIS FUSCO
Staff Reporters
In an about-face, the Illinois State Police won't investigate the 2004 homicide case that involved Richard J. "R.J." Vanecko, a nephew of Mayor Daley and White House Chief of Staff William Daley.
The State Police had agreed to review the matter on March 25, acting on a request the day before from Cook County State's Attorney Anita Alvarez, who said she wanted an "independent" police agency to investigate the death of David Koschman and the way the Chicago Police Department handled the case.
But, on Monday, State Police interim director Patrick Keen called Alvarez Chief of Staff Dan Kirk and said the State Police are "unwilling to accept the investigation," Alvarez spokeswoman Sally Daly said.
"We are surprised and disappointed by their decision," Daly said. "It's unclear why they've changed course. The state's attorney remains committed to an independent investigation of this case."
A State Police spokesman declined to comment Monday night.
Alvarez called for the State Police to get involved because witnesses now say that detectives who originally investigated the case wrongly portrayed the 5-foot-5, 140-pound Koschman as the aggressor when he was punched by the 6-foot-3, 230-pound Vanecko during a drunken confrontation on Division Street on April 25, 2004. She said her office can't examine the police investigation because her staff has been involved from the start, determining in 2004 there wasn't enough evidence to charge Vanecko.
Days before Alvarez sought the State Police investigation, City of Chicago Inspector General Joseph Ferguson had begun a separate probe of Koschman's death and the way police handled it.
The day after Alvarez asked the State Police to investigate, her chief deputy, Hiram Grau, was appointed State Police director, effective April 11. Grau had been a Chicago Police deputy superintendent who supervised detectives at the time Koschman died.
The State Police said at that time that Grau would not participate in the Koschman probe because of his roles with Alvarez's office and the Chicago Police. "While he was not personally involved in CPD's investigation of the 2004 incident, out of an abundance of caution, Mr. Grau will be recusing himself."
The Chicago Police dropped its initial investigation shortly after Koschman's death and then formally closed the case March 1, after a new review of the evidence. They concluded Vanecko acted in self-defense when he punched Koschman in the face and sent him reeling backward to the street, leading to a brain injury that proved fatal 11 days later.