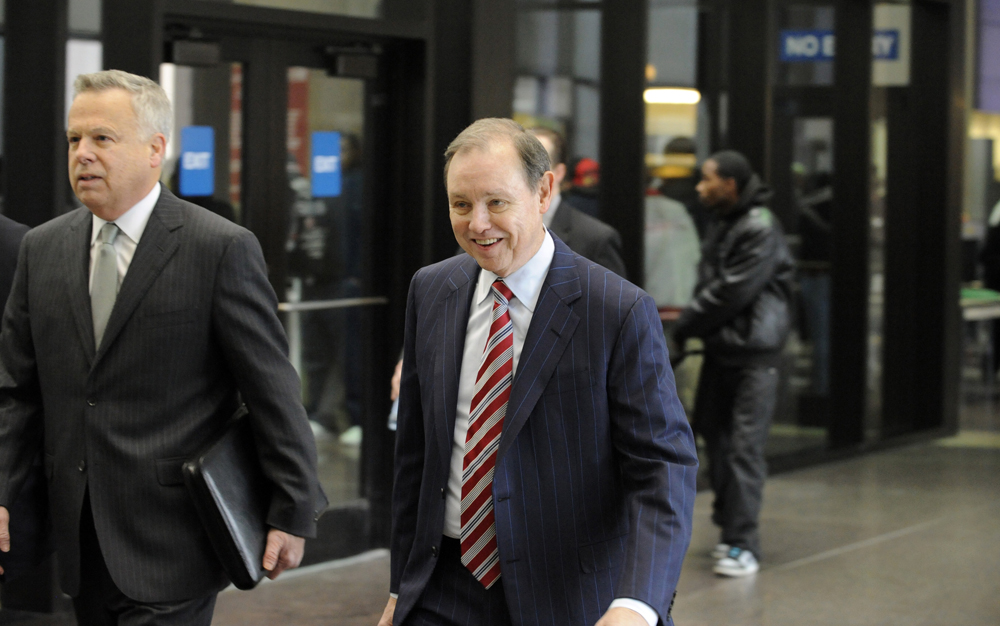 Special prosecutor will stop billing
Originally published Feb. 1, 2013
By TIM NOVAK, CHRIS FUSCO AND LISA DONOVAN
Staff Reporters
Cook County taxpayers will no longer be on the hook for the mounting cost of a special prosecutor's investigation into why police and prosecutors didn't charge a nephew of former Mayor Richard M. Daley in the death of David Koschman in 2004.
Dan K. Webb — the former U.S. attorney appointed by a judge last April to reinvestigate the Koschman case — has billed the county's taxpayers a total of $802,422 for work on the case through November and is expected to submit one final bill, for December, when Daley nephew Richard J. "R.J." Vanecko was indicted on a charge of involuntary manslaughter.
But for any work done after Jan. 1, Webb and his law firm, Winston & Strawn, will provide their services at no charge, as they continue to examine the conduct of the Chicago Police Department and the Cook County state's attorney's office, which twice declined to charge Vanecko in the death of the 21-year-old part-time college student from Mount Prospect.
In a statement Friday, Webb said his team already has spent the equivalent of 225 days working on the case.
"While the firm was already providing services at a 70 percent discounted rate, attorneys have expended more than 5,400 hours on this matter as of Dec. 31, 2012," Webb said, "and will likely expend significant hours in order to carry out the court's mandate."
So the move by Webb is likely to save taxpayers hundreds of thousands of dollars.
"The firm indicated that its decision to stop billing for attorney fees was made in the spirit of the established tradition of pro bono work undertaken by Winston & Strawn over the years," Cook County Chief Judge Timothy C. Evans said Thursday. Any future bills will be for "reimbursement for reasonable expenses only."
Webb's law firm also provided free legal services to former Gov. George Ryan, who was released from prison this week.
On Tuesday, the Cook County Board is expected to sign off on paying Webb's latest bill — $216,683 for his firm's fees and expenses during October and November.
Webb and his staff have been paid $585,739 since April, when Cook County Circuit Judge Michael P. Toomin appointed him to reinvestigate Koschman's death, as well as the way the case was handled by police and prosecutors, in the wake of a Chicago Sun-Times investigation of the case.
Vanecko, who is 38 and living in southern California, was indicted Dec. 3.
Webb is providing Vanecko's lawyers with more than 17,000 documents assembled by his team of lawyers and paralegals.
The firm has billed $735,148 for legal fees, charging the county discounted hourly rates. Other charges have included $11,000 for grand-jury costs and $13,839 for private investigators who have interviewed police officers.
Webb's team is working with the staff of city of Chicago Inspector General Joseph Ferguson, who began looking into Koschman's case in March 2011 in response to a the Sun-Times' reports.
Koschman died from brain injuries 11 days after the police say he was struck by the mayor's nephew during a drunken confrontation at Division and Dearborn early on April 25, 2004. Vanecko ran away and was never interviewed by the police. The case remained listed as an unsolved homicide for nearly eight years.