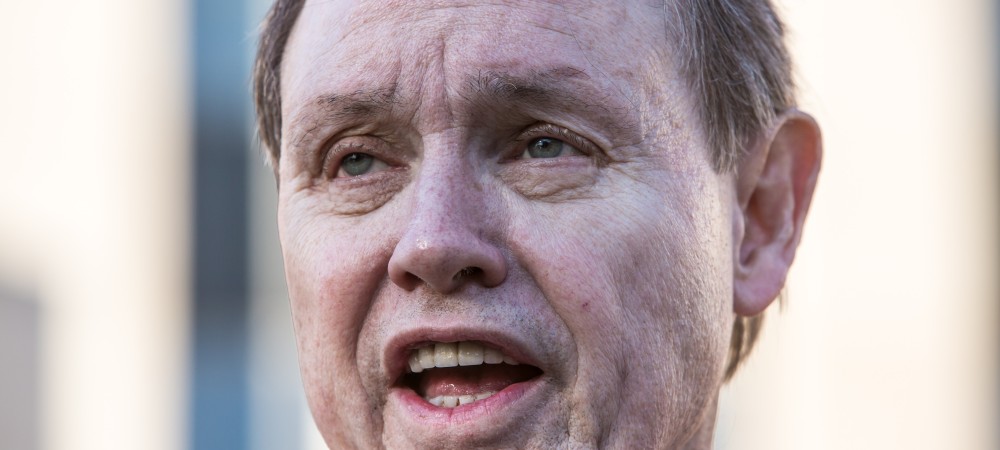 Special prosecutor submits first bills
Published Sept. 6, 2012
By TIM NOVAK, CHRIS FUSCO AND LISA DONOVAN
Staff Reporters
The special prosecutor investigating the case of David Koschman – who died after being punched by a nephew of then-Mayor Richard M. Daley – has submitted his first bills, totaling $255,213.
That covers fees and expenses for the first 10 weeks of the now-four-month-old investigation led by former U.S. Attorney Dan K. Webb into Koschman's May 2004 death and the way the case was handled by the Chicago Police Department and the Cook County state's attorney's office.
Webb's bills are subject to approval Monday by the Cook County Board's Finance Committee. That panel is headed by Daley's brother, John P. Daley, who is expected to abstain from voting.
The Daleys' nephew Richard J. "R.J." Vanecko threw the punch that led to Kosch­man's death eight years ago, the police concluded last year as they closed the homicide case that had remained on the books as open and unsolved for seven years. The police decided Vanecko acted in self-defense, though, and didn't seek criminal charges.
Cook County Circuit Judge Michael P. Toomin took the unusual step of appointing a special prosecutor on April 23 after declaring "the system has failed" Kosch­man.
Koschman's mother, Nanci Koschman, had asked for a special prosecutor in the wake of a Chicago Sun-Times investigation of the case. She suggested that Vanecko was never charged because he is a member of the Daley family.
Webb submitted his bills to Toomin, who has issued an order preventing public disclosure for now of any records of the special prosecutor's work – even details of his legal bills.
But the agenda for the county board's finance committee meeting Monday shows that most of the expenses submitted for the work done by Webb and a team of lawyers from his firm, Winston & Strawn, were incurred before Webb impaneled a grand jury that has been meeting in his law firm's Loop office building.
Webb charged $154,857.74 for his legal expenses for April and May and $100,355.98 for June. Those two bills included $236,692 in fees for attorneys and paralegals.
Webb's bills also include $9,146 for travel – some witnesses no longer live in the Chicago area – and $920 in expenses for the grand jury, which began working in June.
Koschman, a 21-year-old from Mount Prospect, and four of his friends since high school had been out drinking in the Rush Street area on April 25, 2004, when they bumped into a group of four people, including Vanecko, and began arguing. The argument ended when the 5-foot-5, 140-pound Kosch­man was punched in the face and fell. He ended up in a coma and died 11 days later from brain injuries.
The 6-foot-3, 230-pound Vanecko ran away, the police determined.
Two weeks after Kosch­man's death, the police put Vanecko in a lineup viewed by Koschman's friends, but no one could identify him.
Koschman's death remained classified as an unsolved homicide until the Sun-Times investigation last year, which found problems with the handling of the case by the police and prosecutors, including missing files.
Then-police Supt. Jody Weis ordered a re-examination of Koschman's death. Three months before Daley stepped down as mayor, the police identified Vanecko for the first time as having thrown the punch but said he had acted in self-defense. Vanecko never spoke with the police.