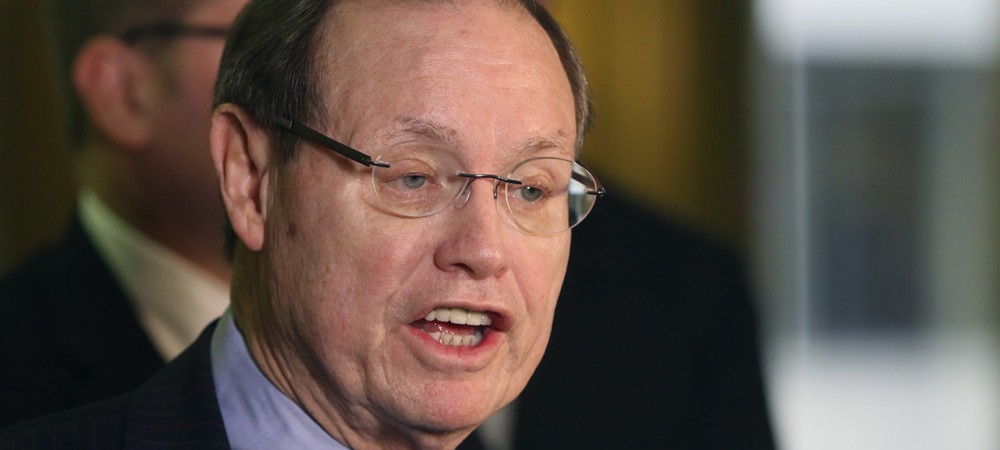 SNEED: KOSCHMAN GRAND JURY MEETS IN WEBB'S OFFICES
Published July 26, 2012
By MICHAEL SNEED
Columnist
Special location …
It's hush hush and highly unusual!
Sneed has learned powerhouse attorney Dan K. Webb, the special prosecutor probing the controversial 2004 death of David Koschman, has chosen a special location to conduct his grand jury.
† The site: The bowels of his Winston & Strawn
law firm.
† The shocker: Cook County grand juries traditionally do their work at the Criminal Courts Building under the watch of State's Attorney Anita Alvarez.
But not this time.
The death of Koschman, who died after being punched by Richard J. "R.J." Vanecko – a nephew of then-Mayor Richard M. Daley – is being investigated "totally independent of the state court system," said a top Sneed source.
"There were allegations of police misconduct in the Koschman case and fear the Cook County State's Attorney's office may have intentionally botched the case," said the source.
† Translation: "Webb has been given a mandate to find out what happened and is conducting the probe independent of the State's Attorney's office and outside the walls of the Criminal Courts building," added the source.
† The upshot: "Due to Webb's mandate as special prosecutor, he took the unusual move to conduct the probe at the law firm, where a special section has been made available so the grand jurors can move about in total secrecy," said the source.
† Backshot: Webb, the top federal prosecutor in Chicago from 1981 to 1985 – was given the authority to subpoena records and compel witnesses to testify under oath before a grand jury.
† Backstory: Circuit Court Judge Michael Toomin, who appointed Webb as special prosecutor, declared "the system has failed" Koschman, a 21-year-old from Mount Prospect who bumped into a group including Vanecko after a night out drinking on Rush Street eight years ago and ended up in a coma from which he never awoke, dying 11 days later.