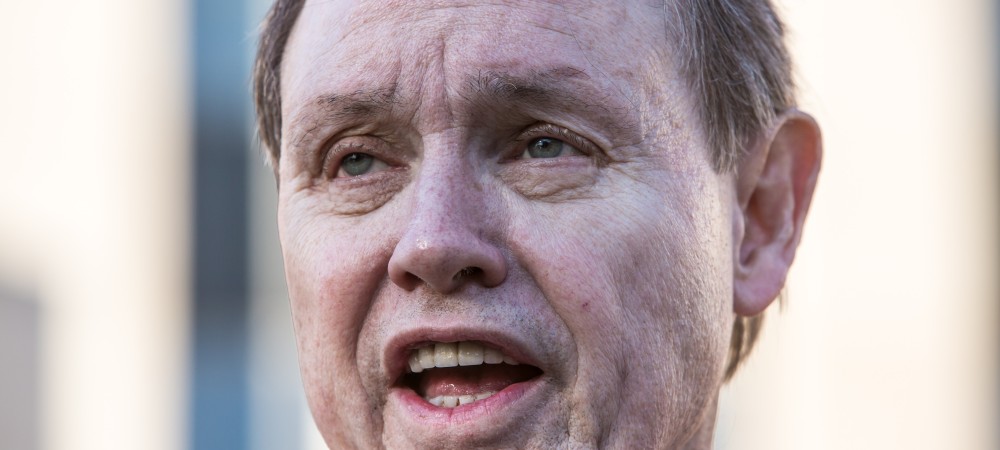 Prosecutor well-versed in all things Rush St.
Published Dec. 4, 2012
By CHRIS FUSCO AND TIM NOVAK
Staff Reporters
Dan K. Webb understands Rush Street, Chicago's legendary late-night entertainment district.
Forty years before he led the grand jury investigation that resulted in the indictment Monday of a nephew of former Mayor Richard M. Daley in the death of David Koschman after a drunken confrontation in the nightlife area, Webb prosecuted two dozen Chicago cops for taking kickbacks from 53 bars and nightclubs on the North Side, most of them near Rush and Division streets.
Webb – just three years out of law school at the time – was an assistant U.S. attorney when he prosecuted Capt. Clarence E. Braasch and the 23 other cops for running the "vice club," in which police would shake down tavern owners for between $100 and $300 a month to avoid raids for gambling, prostitution and other crimes. The bar owners were given immunity from prosecution, and more than 40 of them testified in federal court against the crooked cops.
Braasch and 19 other cops were convicted. Braasch – the highest-ranking Chicago cop to have been convicted of a crime – got six years in prison.
"Police corruption is difficult to detect," Webb said in his closing argument to the jury, "because the people who are committing the crime are themselves the people who have the responsibility of arresting people and keeping them in line.
"I think this case stands for a very important principle. That principle is that no man is above the law, not even public officials whose duty it is to enforce the laws. If law enforcement officials, such as Chicago police officers, violate the law, if they ignore the law, if they abuse the law, if they divert the law to their own benefit and gain at the expense of somebody else, they will be indicted, and they will be prosecuted."
As the special prosecutor in the Koschman case, Webb is once again investigating police officers to determine if they suppressed or concealed evidence against Daley's nephew.
Following his successful prosecution of the Rush Street cop case, Webb, who grew up in downstate Bushnell, became the star prosecutor in U.S. Attorney James R. Thompson's office. He went on to win corruption convictions of politicians including Ald. Paul Wigoda.
Now 67, Webb, who lives with his wife in Burr Ridge, left the U.S. attorney's office in 1976, the year Thompson was elected governor. He later served as Thompson's head of the Illinois Department of Law Enforcement, now known as the Illinois State Police.
In 1981, Thompson got Webb appointed to his old job as U.S. attorney for the Northern District of Illinois.
Over the next four years, Webb presided over some of the biggest corruption cases in Chicago history, including the "Marquette 10″ case, in which Chicago cops took bribes from drug dealers, and "Operation Greylord," a sweeping undercover investigation of judicial corruption that continued after Webb left office in 1985.
Webb moved on to Winston & Strawn, the Chicago law firm he now heads. Thompson joined Webb there after leaving the governor's office in 1991. In private practice, Webb became one of the most celebrated lawyers in America, defending corporations including General Electric, Microsoft and Philip Morris.
He occasionally has been called upon to reprise his role as a prosecutor, most notably leading the successful conspiracy prosecution in 1990 of retired Admiral John Poindexter in the Iran-Contra affair, the arms scandal under President Ronald Reagan.
After Iran-Contra, Webb defended three of the most powerful political figures in Illinois against corruption charges: Democratic Chicago Congressman Dan Rostenkowski, former Republican Gov. George Ryan and, most recently, William F. Cellini, a Springfield businessman and longtime behind-the-scenes power broker in state government. All three were convicted and got prison time.
Webb's defense team in the Cellini case included attorney Terence Gillespie, who has been representing Richard J. "R.J." Vanecko, the Daley nephew charged in Koschman's death. Webb and Gillespie have known each other for decades.
Cook County Circuit Judge Michael P. Toomin appointed Webb special prosecutor in the Koschman case on April 23, over objections from Cook County State's Attorney Anita Alvarez that an outside prosecutor wasn't needed.
Webb and a team of Winston & Strawn lawyers reinvestigated the case and have billed Cook County $585,739 for their work through September. Webb himself is charging $250 an hour. His normal billing rate is more than $1,000 an hour.