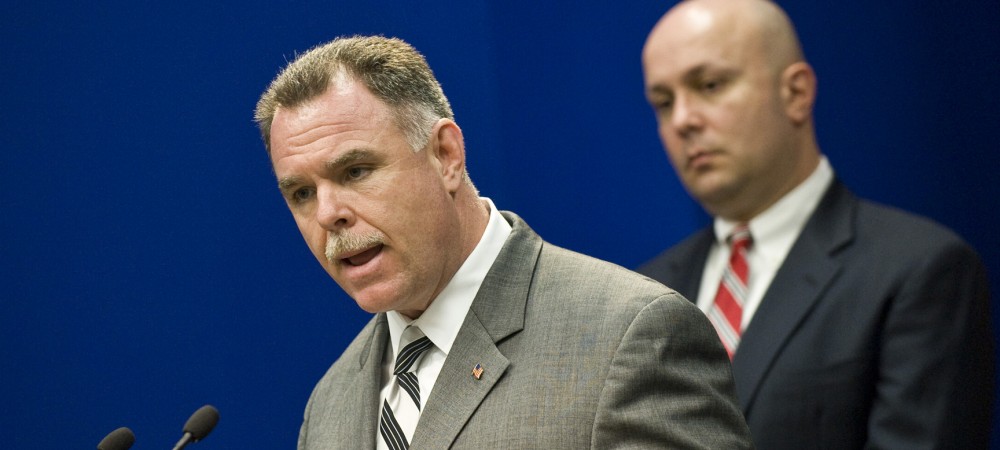 Police won't release Koschman emails
Published June 19, 2012
By TIM NOVAK AND CHRIS FUSCO
Staff Reporters
Chicago Police Department officials exchanged a total of 297 emails – an average of six a day – during last year's reinvestigation of a 2004 homicide case involving a nephew of then-Mayor Richard M. Daley, newly obtained records show.
The police refuse to make public those emails concerning the case of David Koschman, who died after being punched in the face by Daley nephew Richard J. "R.J." Vanecko, an act they decided was self-defense. The case is now the subject of a probe by a special prosecutor appointed as a result of a Chicago Sun-Times investigation.
Transcripts of the emails exchanged in January and February 2011 total "several hundred pages of documents," according to the police, who rejected a public records request for the emails.
Citing an exemption in the Illinois Freedom of Information Act, they said the newspaper's request would be "unduly burdensome" to fulfill. They estimated that "reading, redacting and reviewing" those emails would take officials at least 40 hours.
The Sun-Times also asked for copies of any text messages that lead Detective James Gilger or others might have sent during the reinvestigation, which ended with the police closing the case without seeking any criminal charges – less than three months before Daley left office. But the city doesn't preserve those, officials said.
"It has been determined that the department does not have the capability to store or search for historical text messages sent and/or received from city-owned mobile devices," the department said in a letter. "The messages sent to/from these devices are stored exclusively by the city's contracted third-party cellular carrier and are retained for a period of no more than 30 days before being purged."
Meanwhile, former U.S. Attorney Dan K. Webb, who was appointed nearly two months ago as special prosecutor, and his team have been interviewing witnesses about Koschman's death and the handling of the case by police and prosecutors, sources told the Sun-Times.
Webb's team recently interviewed four Koschman friends who were with him on the spring night in 2004 when their drunken encounter with Vanecko and a group of his friends on Division Street near Dearborn Street ended with Vanecko running away and Koschman knocked out by a single punch, never to regain consciousness before he died 11 days later at Northwestern Memorial Hospital.
The four men again denied having told the police that Koschman had been physically aggressive toward Vanecko and his three companions, which contradicts the reports the police filed.
The sources say the special prosecutor and his team are now preparing to seek medical records from Northwestern Memorial, where Koschman died following brain surgery, and its Feinberg School of Medicine. Vanecko's father, Dr. Robert M. Vanecko, is on staff there.
Webb and attorneys from his Winston & Strawn law firm are working with city Inspector General Joseph Ferguson, who has been investigating the police department's handling of the case for more than a year. They declined to comment.
Webb was brought in by Cook County Circuit Judge Michael P. Toomin, who appointed him as special prosecutor on April 23 "to investigate whether criminal charges should be brought against any person in connection with the homicide of David Koschman in the spring of 2004 and whether, from 2004 to the present, employees of the Chicago Police Department and the Cook County State's Attorney's Office acted intentionally to suppress and conceal evidence, furnish false evidence and generally impede the investigation into Mr. Koschman's death."
The case had languished as an unsolved homicide for nearly seven years until a Sun-Times investigation prompted then-police Supt. Jody Weis to order another look at the case in January 2011.
The police then closed the case on March 1, 2011, identifying Vanecko for the first time as the man who punched Koschman but concluding he acted in self-defense.
Based on the newspaper's continuing series of reports, which raised questions about how the case was handled by police and prosecutors, Koschman's mother, Nanci, petitioned the courts to name a special prosecutor, questioning whether Vanecko had been given a pass by police and prosecutors because he's part of the Daley family.