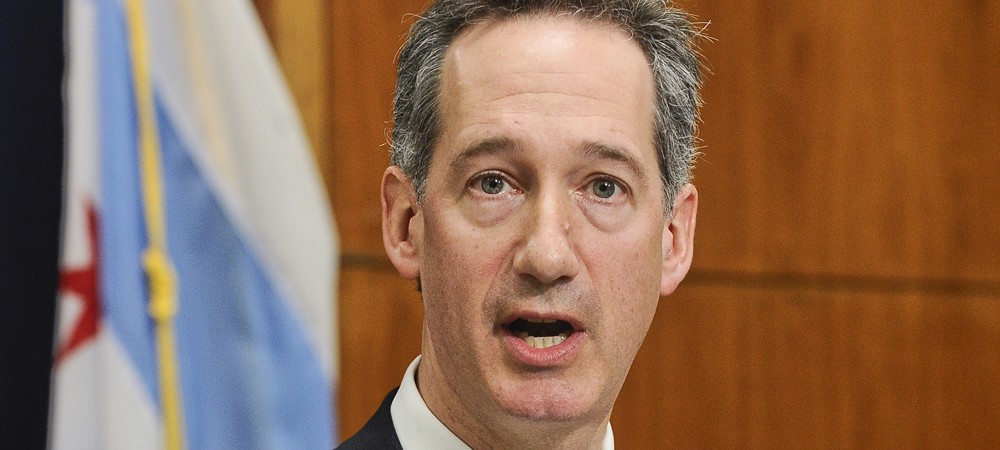 Police unions fight inspector general as settlement moves ahead
Published April 14, 2015
By CHRIS FUSCO AND TIM NOVAK
Staff Reporters
As City Hall settles a civil rights lawsuit filed by David Koschman's mother, Chicago's city inspector general is fighting two police unions over the discipline of officers who botched the criminal case involving Koschman's death, failing to charge a nephew of former Mayor Richard M. Daley.
Mayor Rahm Emanuel has directed Inspector General Joseph Ferguson to advise police Supt. Garry McCarthy about whether any cops should be disciplined in the 11-year-old case. But the unions representing police sergeants and lieutenants argue that only the department's internal affairs division can investigate police officers.
"There is a pending challenge . . . over the inspector general's authority over disciplinary action," city Corporation Counsel Stephen Patton said Monday after outlining the $250,000 settlement for Nanci Koschman to the City Council Finance Committee.
The full council is expected to approve the deal Wednesday.
Under terms of the union contracts, an arbitrator is expected to hear arguments on the disciplinary dispute later this month. Patton said he doesn't think the arbitration hearing will delay Ferguson's recommendations to McCarthy.
Attempts to reach attorneys for the police unions were unsuccessful. Ferguson's office declined to comment.
The arbitration battle marks yet another hurdle in what Patton said has been a "multi-part process of bringing closure" to the Koschman case, which involved two police investigations and, after they decided not to file charges, the extraordinary appointment of a special prosecutor.
Daley nephew Richard J. "R.J." Vanecko ended up pleading guilty to involuntary manslaughter nearly 10 years after he punched Koschman in a drunken confrontation on Division Street in April 2004, then ran away. Vanecko, 40, served 60 days in jail. He  is now on probation.
After Vanecko's guilty plea in January 2014, Nanci Koschman filed the lawsuit that accused City Hall and the Chicago Police Department of taking part in a conspiracy to keep Vanecko from being charged. Her federal civil rights lawsuit named 21 current and former Chicago cops, the Cook County state's attorney's office, Vanecko and unidentified Daley family members.
A federal judge dismissed the case last summer, saying Koschman waited too long to sue. Her appeal is pending.
City Hall decided to settle because the monetary "damages could be substantial" if Koschman's case is revived and went to trial and she proved her case, Patton said.
Even if the city won, its legal fees would have been costly, Patton said.
"Mrs. Koschman is a very sympathetic plaintiff," he said. "I also want to express our regret for the heartache Mrs. Koschman endured for the past decade as she waited for the truth concerning the circumstances of her son's death to finally be revealed.
"I hope this settlement will help bring her some level of closure. She's had a long 10- or 11-year run."
Under the deal, Koschman agrees to drop all legal action against City Hall and the police department, and the city doesn't admi any liability.
She hopes to continue to pursue her case against Cook County and Vanecko, who are due to file responses to her appeal by April 22.
"We hope that the county will follow the city's example, as we firmly believe that the state's attorney defendants are equally culpable in the coverup," said G. Flint Taylor, one of Koschman's attorneys. "We also intend to seek full disclosure and transparency with regard to the special prosecutor's and city of Chicago's investigation in order to complete our pursuit for justice for Mrs. Koschman."
The special prosecutor, former U.S. Attorney Dan K. Webb, issued a 162-page report in which he said how the police falsely portrayed Koschman's 5-foot-5, 125-pound son as being physically aggressive toward Daley's 6-foot-3, 230-pound nephew during a drunken argument on Division Street on April 25, 2004.