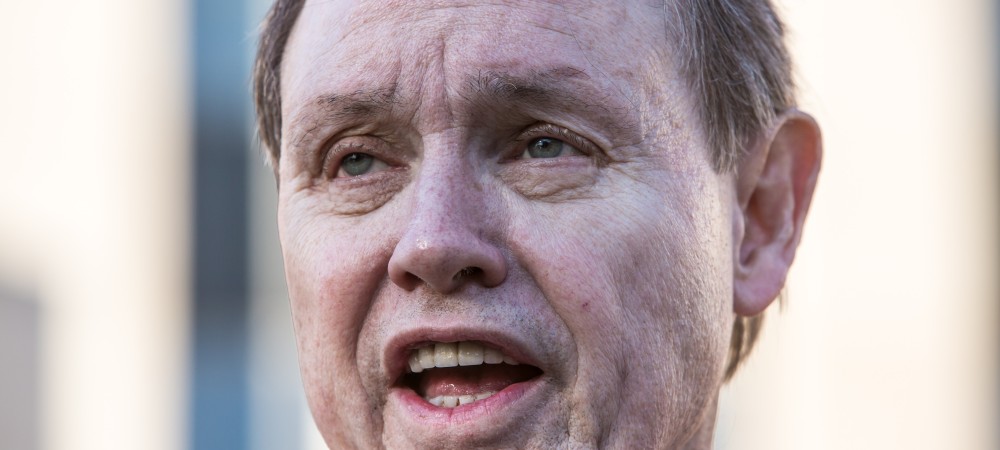 Over objections, BGA wants grand jury records made public
Published March 16, 2016
By TIM NOVAK and CHRIS FUSCO
Staff Reporters
A government watchdog group is urging a Cook County judge to make public all records that special prosecutor Dan K. Webb gathered in his investigation of David Koschman's death, but Webb's trying to keep them secret.
Webb says none of the records should ever be made public. They include former Mayor Richard M. Daley's statement to a grand jury about his actions during the time the Chicago Police Department was investigating his nephew, Richard J. "R.J." Vanecko, in Koschman's death.
But the Better Government Association "questions what legitimate purpose is served by any further secrecy surrounding this matter," BGA attorney Matthew Topic said in a court filing this week that notes the case is now closed and Vanecko has done jail time.
"The public interest in full disclosure of these records is tremendous, especially in the present environment, in which instances of police misconduct have been so graphically exposed," Topic wrote.
He argued in the motion filed with Cook County Circuit Judge Michael P. Toomin that the special prosecutor's office "has no good-faith basis to keep secret information about its work here and should be asking this court to allow [it] to release all of its records. The investigation and prosecution are over. The public deserves to know every detail."
Toomin appointed Webb special prosecutor in 2012, leading to Vanecko's guilty plea to a charge of involuntary manslaughter.
The judge now is weighing whether the city of Chicago can give the BGA subpoenas and emails that Webb exchanged with city officials during the Koschman investigation.
Toomin previously ruled the subpoenas couldn't be released to the Chicago Sun-Times, saying Illinois law prevents grand jury material from being made public.
The BGA challenged that finding in a lawsuit seeking the subpoenas and other documents, and another Cook County judge, Mary Mikva, ruled in December that, under the Illinois Freedom of Information Act, the city must produce the records.
Because Mikva's ruling is at odds with Toomin's order, Mayor Rahm Emanuel's law department is asking Toomin for permission to give the BGA the subpoenas and emails.
Before making a decision, Toomin asked Webb and the BGA to weigh in.
In his response filed Monday, Topic went beyond asking for the records that Mikva said should be released, asking that all records involving the Koschman grand jury be made public. He noted that Webb already has released portions of the records in a 162-page report about the case he released under orders from Toomin.
Beyond the statements from the former mayor and other Daley family members, the grand jury records also include reports of interviews with police and prosecutors, including former Supt. Phil Cline and Cook County State's Attorney Anita Alvarez, and Vanecko's cellphone records. Webb's team interviewed 146 witnesses and amassed 300,000 pages of documents.
Webb — now working under contract with City Hall to review how the city law department handles police misconduct cases — urged Toomin to keep the records secret, citing the need to preserve grand jury secrecy.
"Nothing presented to this court . . . trumps the importance of maintaining grand jury secrecy," two deputy special prosecutors, Daniel D. Rubinstein and Sean G. Wieber, wrote in their filing Monday. "The city's interest in avoiding a contempt filing related to Judge Mikva's 2015 order compelling the city to produce certain grand jury materials simply does not tip the 'equities' in favor of disclosing the grand jury materials . . . because the enduring interest in secrecy is so great."
It's unclear when Toomin will rule.
The lawyers who successfully petitioned Toomin to appoint a special prosecutor, based on a Sun-Times investigation, also have called on the judge to release all grand jury records regarding Webb's investigation.
"We strongly support any and all efforts to obtain the public release of the records from the long-completed grand jury investigation into the unjustified killing of David Koschman and the coverup that followed," said G. Flint Taylor and Locke Bowman, attorneys for David Koschman's mother, Nanci Koschman.
Usually, grand jury material gets released when a case goes to trial. But there was no trial in Koschman's death because Vanecko pleaded guilty in January 2014.
That was nearly 10 years after he punched Koschman outside the late-night bars along Division Street, causing Koschman to crack his head on the pavement, resulting in his death.
While Daley was mayor, police and prosecutors twice investigated the case, both times declining to charge Vanecko.
Though unusual, there are cases in which grand jury material has been released even when no charges are filed — notably the St. Louis County prosecutor's decision to release records in the death of Michael Brown, an unarmed black teenager killed by a white cop in Ferguson, Mo.