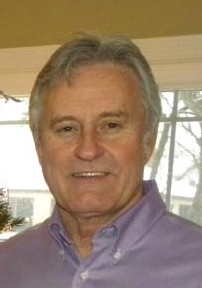 Old video raises new questions
Published Dec. 9, 2012
By CHRIS FUSCO AND TIM NOVAK
Staff Reporters
Security surveillance video has turned up showing David Koschman a few hours before his drunken 2004 encounter with Richard J. "R.J." Vanecko, the nephew of then-Mayor Richard M. Daley who's charged with killing the 21-year-old Mount Prospect man, sources told the Chicago Sun-Times.
Last year, Ronald E. Yawger — originally the lead detective on Koschman's homicide case — told the Sun-Times he was unaware any video existed. And the Chicago Police Department denied the newspaper's request for video in March 2011 without explanation, neither confirming nor denying whether the police ever sought or found any tapes.
But now sources say investigators for special prosecutor Dan K. Webb have obtained a video showing Koschman and four of his friends entering and leaving a Division Street bar in the Rush Street nightlife district.
The video surfaced over the summer as part of the investigation by the grand jury empaneled by Webb, the former U.S. attorney appointed in April to reopen the Koschman case and look into possible wrongdoing on the part of police or prosecutors.
On Monday, the grand jury indicted Vanecko, 38, on a charge of involuntary manslaughter, accusing him of knocking Koschman to the ground, leading to his death.
When he announced the indictment, Webb said he and attorneys from his firm, Winston & Strawn, are moving at "a vigorous pace" to figure out why Vanecko wasn't charged in 2004 or last year, when a Sun-Times investigation prompted the police to re-examine the case. Webb's team is working with city of Chicago Inspector General Joseph Ferguson, whose investigators began looking at the police department's handling of the case last year.
On March 1, 2011, the police concluded that Vanecko punched Koschman — something they said they were unable to determine in 2004 — but that he acted in self-defense and should not be charged.
The video does not show the confrontation with Vanecko.
If the case goes to trial, it could be used by Webb to bring home the size difference between Koschman, who stood 5-feet, 5-inches tall and weighed 125 pounds, and Vanecko, who was 6-foot-3, 230 pounds.
Koschman "looks really small standing next to the bouncers," said a source who viewed the video.
A little after 3 a.m. on April 25, 2004, Koschman and his friends bumped into Vanecko, then 29, and three of his friends on the sidewalk outside a Starbucks on the south side of Division Street west of Dearborn.
Koschman got into an argument with one of the people with Vanecko. Then, according to the police findings, Vanecko punched Koschman in the face. Koschman fell and cracked his head on the street.
Vanecko ran away.
Hospitalized in a coma, Koschman died 11 days later without ever regaining consciousness.
Though there were other security cameras on Division Street — including one at the Starbucks and another at a Walgreens across the street — the grand jury is believed to have only the one video from that night.
It's unclear whether the video came from one of those businesses, or from the police, or from somewhere else.
Webb would not comment.
The existence of the video raises new questions about the way police handled the original investigation. None of the police reports from the nine detectives who originally investigated Koschman's death says anything about whether the police turned up any security video, nor whether they attempted to.
Did they canvas the area looking for video? Do they have — or did they have — any other video?
There's also the question of why, if the tape was obtained from a bar, the owner would have held onto it for eight years.
The two detectives originally assigned to what was then a battery case — Rita O'Leary and Robert Clemens — were on it for just one day, then went on vacation, records show.
No one from the police department worked the case again until May 10, 2004 — four days after Koschman died, according to police records.
At that point, Yawger and other homicide investigators were assigned.
According to their reports, they didn't know that the mayor's nephew was involved until May 13, 2004 — 18 days after the confrontation — when Vanecko was identified by Bridget Higgins McCarthy, one of the three people with him that night.
"I don't think there was any surveillance out there," Yawger said in an interview last year, adding that if detectives didn't look for video right away, "I'm sure it didn't get done."
Yawger declined to comment for this story.
He retired from the department five years ago and now works as an investigator for Illinois Attorney General Lisa Madigan's office.
The police department has refused to comment on Webb's investigation.
Vanecko, who now lives in California, is scheduled to make his first court appearance at 9:30 a.m. Monday at Cook County's Leighton Criminal Court Building.