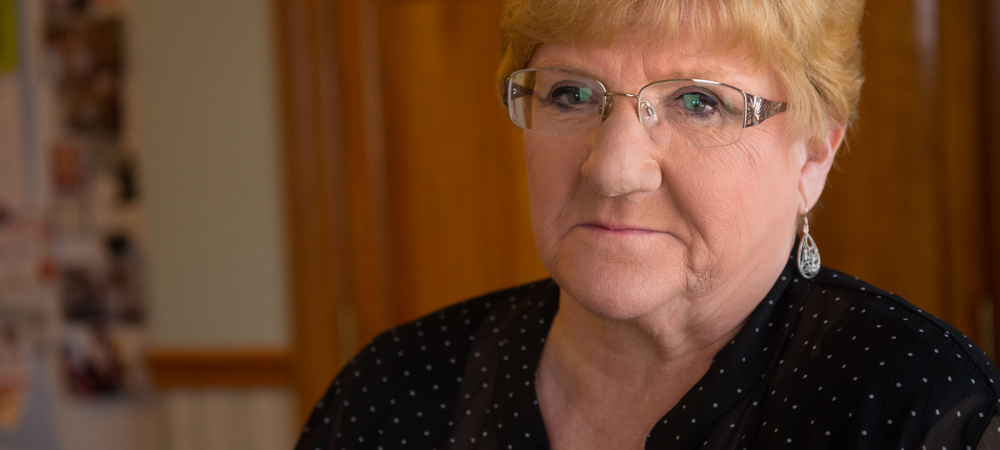 Mom sues, claiming 'official coverup'
Published March 24, 2014
By  TIM NOVAK, CHRIS FUSCO AND DAN MIHALOPOULOS
Staff Reporters
City Hall and the Chicago Police Department engaged in an "official coverup" to "protect the Daley family political dynasty" by refusing to charge former Mayor Richard M. Daley's nephew in the killing of David Koschman, Koschman's mother says in a federal lawsuit filed Monday.
Nanci Koschman's civil rights suit accuses the police of hiding facts and creating phony evidence "in a concerted and unremitting abuse of power and authority" to protect Daley nephew Richard J. "R.J." Vanecko, who escaped prosecution for more than eight years, until after the appointment of a special prosecutor in the case.
Koschman argues she would have been able to sue Vanecko for "battery and wrongful death" years ago if the city and police department "had not created a false official record of the Koschman homicide, had not fabricated evidence against David Koschman, had not covered up and concealed the fact that Vanecko was legally responsible and directly at fault in that homicide, and not privately and publicly made false official pronouncements legally absolving Vanecko for her son's death."
_______________
RELATED: PDF OF KOSCHMAN COMPLAINT
_______________
The Mount Prospect woman is suing the city of Chicago, former police Supt. Phil Cline and 20 other current and former cops, saying they violated her son's civil rights by botching two investigations into his death. Other defendants include Cook County State's Attorney Anita Alvarez, former State's Attorney Richard Devine and three unnamed Daley "family members or associates."
Koschman also is suing Vanecko for wrongful death for "viciously" punching her 21-year-old son "square in the face and causing him to fall backward and hit his head on the pavement" in 2004.
Vanecko, now 39, wasn't charged until December 2012, when a grand jury led by special prosecutor Dan K. Webb indicted him for involuntary manslaughter. Vanecko pleaded guilty Jan. 31 and is serving a 60-day jail sentence.
Koschman's mother is being represented by attorneys Locke Bowman and G. Flint Taylor, who have spent decades fighting City Hall over police corruption, including the torture cases involving detectives led by now-imprisoned former police Cmdr. Jon Burge.
Taylor said they plan to question the former mayor and other Daley family members.
Attempts Monday to reach Daley were unsuccessful.
Stephen Patton, Mayor Rahm Emanuel's chief City Hall lawyer, said: "We are deeply sympathetic to Mrs. Koschman for the loss of her son and commend the work done by special prosecutor Dan Webb and Inspector General Joe Ferguson to investigate every aspect of this case, but unfortunately we cannot comment on the specifics of what is now pending litigation."
The lawsuit is based on evidence contained in the 162-page report Webb produced, which was released last month. Bowman and Taylor hope to obtain 300,000 pages of testimony, medical records and other documents Webb gathered during a 17-month investigation that ended last September. Webb, who concluded he couldn't prosecute police officials under state law, has turned over that evidence to the FBI.
Drawing conclusions based on Webb's report, the lawsuit says that soon after Vanecko punched Koschman and fled in a cab, the former mayor, his relatives or people "closely connected" to them got involved "to influence the course of the investigation . . . and to prevent Vanecko from being exposed to criminal or civil liability."
"Very early on — not as a result of the ordinary process of the investigation, but as a result of some back-channel communication that could have only originated with Vanecko and the other Daley associates — the police were informed of the identity of the person who was involved, and that's when this investigation went off the rails," Bowman said at a news conference. "Somebody got called in the Daley family — or associated with the Daleys — and that somebody or somebodies contacted some somebodies in the police department."
Taylor added: "It had to go through the channels of the Daley family and then to the channels of the highest levels of the police department. . . . Within a few hours, it comes back down to the commander of the area that's in charge of the investigation . . . and the investigation stops."
Hours after Koschman was hit on April 25, 2004, detectives stopped investigating the case, Webb's report concluded. They didn't resume until May 9, 2004, three days after Koschman died.
Nanci Koschman said she is suing because she "wants to make a change for future Davids."
She also said she is hoping to find answers about why her son's killer wasn't charged sooner.
"If I get the answers," she said, "it will make me more at peace."
_______________
WHO'S BEING SUED
• City of Chicago.
• Cook County.
• Phil Cline, police superintendent in 2004 who said there wasn't enough evidence to charge anyone in Koschman's death.
• Michael Chasen, Area 3 commander who oversaw 2004 investigation, now retired.
• Richard Rybicki, Area 3 lieutenant in 2004, now retired.
• Ronald E. Yawger, lead detective in the 2004 investigation, now works for the Illinois attorney general's office.
• Rita O'Leary, detective in the 2004 investigation.
• Robert Clemens, O'Leary's partner, now retired.
• Anthony Giralamo Jr., dectective from 2004, now retired.
• Jody Weis, police superintendent in 2011 who ordered re-investigation.
• Steve Peterson, deputy superintendent in 2011 who oversaw re-investigation, now retired.
• Ernest Brown, another 2011 deputy superintendent, now police chief in Darien.
• Thomas Byrne, chief of detectives in 2011, now retired.
• Constantine "Dean" Andrews, Byrne deputy whom special prosecutor considered charging for fabricating statements in police reports.
• Gary Yamashiroya, Area 3 commander in 2011.
• Joseph Salemme, Area 5 commander who oversaw 2011 investigation.
• Denis P. Walsh, Area 3 lieutenant who took missing case files home in 2011.
• Thomas Flaherty, Area 3 sergeant, Walsh's former partner.
• Richard Downs, Internal Affairs sergeant who investigated missing files.
• Sam Cirone III, Area 5 sergeant special prosecutor considered charging for fabricating statements.
• James Gilger, lead detective in 2011.
• Nick Spanos, Gigler's partner.
• Maureen Biggane, police news affairs lieutenant in 2011.
• Richard Devine, Cook County state's attorney in 2004.
• Darren O'Brien, Devine's felony review chief who declined to charge anyone in 2004, now retired.
• Anita Alvarez, Cook County state's attorney who agreed with police there wasn't enough evidence to charge anyone in 2011.
• Dan Kirk, Alvarez's chief of staff.
• Richard J. "R.J." Vanecko, Koschman's now-jailed assailant.
_______________