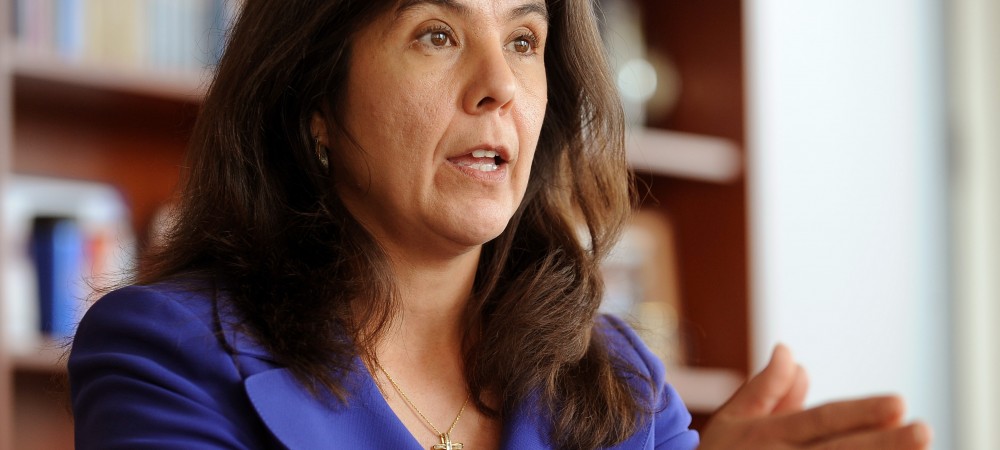 MARIN: WHY WON'T ALVAREZ ANSWER QUESTIONS?
Published March 23, 2011
By CAROL MARIN
Columnist
Where is Anita Alvarez?
Requests from the Chicago Sun-Times and WMAQ-Channel 5 to interview the Cook County state's attorney about the David Koschman case have gotten us nowhere.
Yes, we've talked by phone with her chief of staff, Dan Kirk; the former head of Felony Review, Darren O'Brien, and her spokeswoman, Sally Daly.
But not Alvarez.
Two news releases Daly sent didn't even include her boss' name. One was titled, "Statement of the Cook County State's Attorney's Office Regarding the Death Investigation of David Koschman." The other, in an e-mail, was untitled.
It's worth remembering that Anita Alvarez made history in 2008 by differentiating herself from the pack.
Unlike five others running for Cook County state's attorney, Alvarez was the only woman, the only Hispanic. A career prosecutor, she was a self-described "hockey mom" who could be tender when it came to kids but tough as nails when it came to criminals.
In the tragic 1997 Girl X case, Alvarez was the voice for the voiceless, bringing to justice the man who raped, strangled and beat a 9-year-old child and put roach poison down her throat. Alvarez's campaign pledge was to "rebuild trust" in those who had no faith in law enforcement.
Where is that Anita Alvarez?
Where was she in 2004 when David Koschman, a 21-year-old kid from the suburbs, was cold-cocked one morning on Division Street by Mayor Daley's nephew R.J. Vanecko?
I ask this because in 2004, before her historic election, Alvarez was State's Attorney Dick Devine's third in command. Both owed their start to the former state's attorney, Mayor Richard M. Daley.
By any standard, the Koschman case that arrived on their doorstep was a "heater," given that it involved the Daley family.
But Devine, in a phone conversation with the Sun-Times in February, dismissed that notion, telling the Sun-Times that he didn't remember anyone "in the press or . . . the world of politics [calling] with regard to this incident."
Devine said, "I just recall . . . police and felony review looked at it and concluded they would not charge."
When told that the state's attorney's office can't find any record of that felony review, Devine responded: "There normally would be some kind of record kept. I don't know why the file is missing."
Nor do we.
It's one of long list of questions neither the Chicago Police Department nor the state's attorney's office has answered. (Here's a link to those questions: www.suntimes.com/test/4247001-418/unanswered-questions-in-homicide-case-involving-daley-nephew.html).
David Koschman, the only child of a widowed mother, died seven years ago from the head injuries that resulted from R.J. Vanecko's punch.
Nanci Koschman, every bit the "hockey mom" that Anita Alvarez is, still grieves every day.
Mrs. Koschman never filed a lawsuit. And she never believed that anyone, in that drunken altercation on Division Street, meant to kill her boy. But when a detective, years ago, told her she would be "impressed" by who was involved in David's death, she knew that had the situation been reversed and her son had fatally hit Vanecko, the process and the outcome likely would have been different.
Today, Dick Devine is in private practice. One of his clients is R.J. Vanecko's brother Robert. Devine also was recently appointed by U.S. Sen. Dick Durbin to head a screening committee for federal judges.
Anita Alvarez is reportedly high on the list of candidates.
Wherever her career takes her next, let's hope she rediscovers her voice for the voiceless before she leaves.