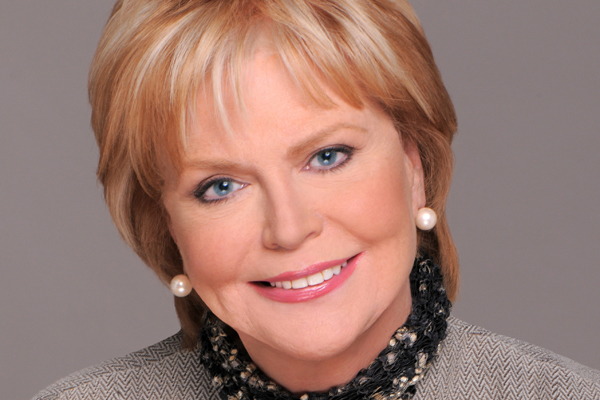 MARIN: STATE'S ATTORNEY ANITA ALVAREZ NEEDS TO KEEP CAMPAIGN VOW
Published Sept. 14, 2011
By CAROL MARIN
Columnist
Cook County State's Attorney Anita Alvarez says she's running for re-election.
And though some names of possible opponents are being tossed around – former Inspector General David Hoffman and Cook County Commissioner John Fritchey – no one, so far, is running against her.
She will be hard to beat.
In the 2008 Democratic primary's six-way race, Alvarez clobbered Bob Milan, the endorsed candidate of her predecessor, Dick Devine. And almost everyone else. Only former alderman, now judge, Tom Allen got within 10,000 votes of her.
The first woman and first Hispanic to win that powerful job, she made it clear that despite being a 21-year veteran of the state's attorney's office, she was no defender of the status quo, nobody's good old boy.
Now comes the David Koschman case to test that claim. And to become an election issue if a strong candidate opposes her.
Readers of the Sun-Times know this story well.
David Koschman, a 21-year-old from Mount Prospect, and three of his buddies were hitting the bars on Division Street in the wee hours of April 25, 2004, when they ran into a slightly older group, including Richard R. J. Vanecko, the nephew of former mayor Richard M. Daley, who was partying with other young Daley family friends. Everyone had been drinking. Words were exchanged. One punch was thrown. Koschman, small in stature, was hit, his head crashing onto the street.
Vanecko, described as the tallest and largest in the crowd, fled with a friend. (Not until this year did Chicago Police acknowledge he threw the punch.)
The Daley friends did not give police Vanecko's name until many days later. By that time, David Koschman was dead.
While R.J. Vanecko undoubtedly did not mean to kill David Koschman, this case was not handled like a normal police matter. We know that thanks to the relentless reporting of the Sun-Times' Tim Novak and Chris Fusco who, in the last nine months, have uncovered "missing" police files, omissions of critical information that were crossed out of a detective's notes, and the unbelievable absence of any record, notation, or log entry at the Cook County state's attorney's office memorializing prosecutors' involvement in the case – even though it had been asked to consult with police.
Newly obtained Chicago Police reports show Detective Ronald Yawger "arranged interview w/Victim's friends & ASA" on May 18, 2004. That "ASA" was Assistant State's Attorney and Felony Review chief Darren O'Brien. It is amazing that the state's attorney's office has not one record of it – especially because O'Brien would personally interview witnesses two days later.
Alvarez initially argued our Sun-Times reporting was unfair to her. And then she said she would turn the matter over to the Illinois State Police – without mentioning that the No. 2 man in her investigations bureau was just about to be named the head of the State Police. A conflict of interest even a first-year law student would spot.
The State Police, properly, took a pass.
The only independent investigator on this case, at the moment, is Chicago Inspector General Joseph Ferguson. And he, unlike Alvarez, has no power to convene a grand jury.
Alvarez needs to affirm the promise she made during her first campaign: that she is not an old school pol defending the status quo.
She needs to ask the chief judge of Cook County's criminal courts to appoint a special prosecutor with grand jury powers – and no conflicts of interest with her office – to get to the bottom of this awful case.
It would make a powerful campaign commercial.