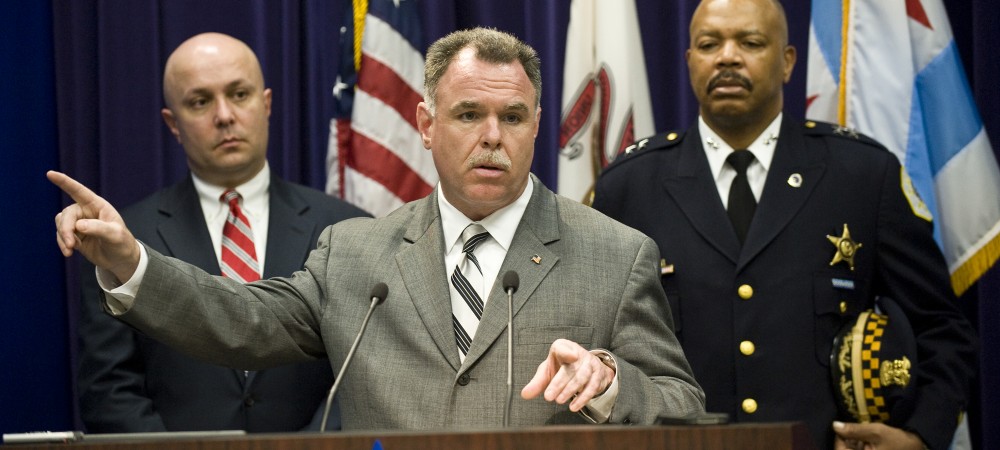 Marin: EMANUEL'S COPS PLAYING DODGEBALL
Published June 20, 2012
By CAROL MARIN
Columnist
If you thought the Chicago Police Department had learned anything from a year and a half of embarrassing stories about its 2004 probe of the death of David Koschman, you would be wrong.
"Police Won't Release Koschman Emails" was the headline in Tuesday's Sun-Times as reporters Tim Novak and Chris Fusco outlined how, once again, CPD is denying their most recent Freedom of Information Act (FOIA) requests.
Before I get to CPD's stonewalling, let's backtrack for a moment.
Thanks to Sun-Times reporting, we now know that Koschman, 21, died in 2004 from a lone punch thrown by Richard J. "R.J." Vanecko, nephew of then-Mayor Richard M. Daley.
Originally, police said they had no idea who struck Koschman but that whoever did so acted in self-defense. End of story. Or so it seemed.
Seven years later in January 2011, when the Sun-Times filed its first of many FOIA requests for documents in the Koschman case, CPD refused, citing, surprisingly, an "ongoing criminal investigation."
In truth, it was a sudden RE-investigation, triggered by the Sun-Times inquiry.
This time, after a two-month review, police did name Vanecko. But again concluded it was self-defense. Case again seemingly closed.
Except that it wasn't. And should not have been.
The Sun-Times, month after month, uncovered witnesses whose testimony differed from police accounts and missing CPD files suddenly "discovered." The Sun-Times found that over in the Cook County state's attorney's office there was the unexplained absence of ANY file or shred of paper documenting its own involvement in the case.
Koschman's mother, Nanci, petitioned for a special prosecutor, and two months ago Cook County Circuit Court Judge Michael Toomin agreed, appointing former U.S. Attorney Dan Webb.
In a stinging ruling, Toomin cited "procedural irregularities . . . lapses, delays . . . false reports" and what he caustically termed " 'missing file syndrome,' an affliction common to both the police department as well as the state's attorney's office."
One of the still unexplored areas of this case involves CPD emails. That's what reporters Novak and Fusco requested in their FOIA on April 19.
CPD replied it had "23,000 emails . . . which would be responsive to your request," but it would take "one hundred hours" of work to produce them, which would be "unduly burdensome." Request denied.
So Novak and Fusco radically trimmed down and resubmitted their request. This time CPD responded, "There are 297 email correspondences responsive to your request" but it would take "at least 40 hours" to produce them. Request denied.
"You reduce from 23,000 to 297, but go from 100 hours to 40 hours?" asked an incredulous Don Craven, attorney for the Illinois Press Association. "Somebody's math is skewed."
The police department, asked for an explanation, doesn't have one. But the message is clear. Public officials care more about protecting their turf on their terms than they care about the transparency they pretend to value.
When the Sun-Times began its Koschman investigation 18 months ago, the mayor was named Daley and the police superintendent was Jody Weis.
Today the letterhead denying our requests reads Rahm Emanuel and Garry F. McCarthy.
Only the names have changed.
The game is the same.