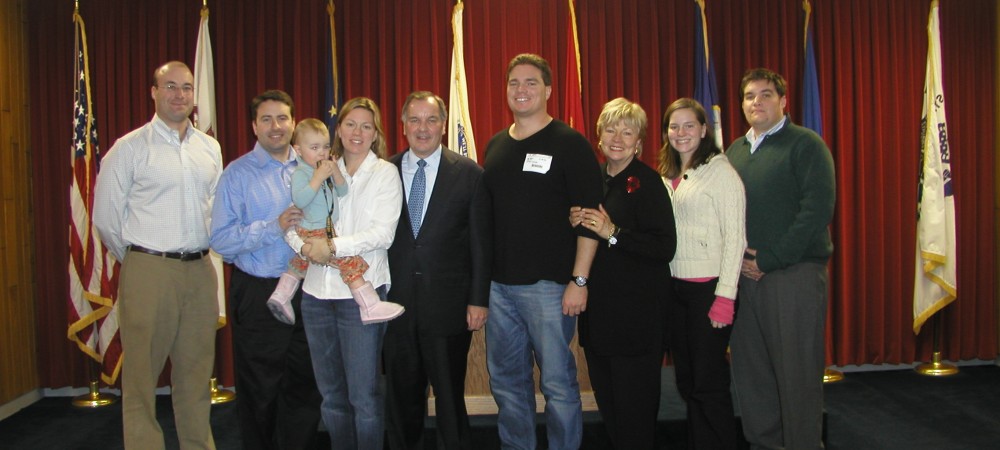 MARIN: DALEY FAMILY TIES COMPLICATE KOSCHMAN CASE
Published March 9, 2011
By CAROL MARIN
Columnist
Some things cry out for answers.
As Mayor Daley prepares his valedictory to the people of a great city, he leaves questions behind, including a litany that arises from our recent Sun-Times series "Who Killed David Koschman?"
The Koschman case dates back to 2004.
By any standard, it had to have been a terrible year for the Daley family.
January brought the Hired Truck scandal exposing phony minority- and women-owned, mobbed-up trucking companies getting $40 million in city business while doing little or no work.
Who ran City Hall's Hired Truck program? Angelo Torres. Who hired him? We still don't know. And Mayor Daley has never told us.
That same year, Daley's son Patrick and nephew Robert Vanecko quietly bailed out of their secret 5 percent ownership stake in Municipal Sewer Services, a sewer cleaning company with no-bid city contracts – a fact neither the public nor the press knew at the time. Municipal used a Hired Truck company as its major subcontractor.
Within months, Patrick Daley, a 29-year-old University of Chicago MBA, enlisted and left for military service.
Somewhere, in the midst of everything else, came David Koschman.
He and four buddies from Mount Prospect, all of them 21 years old, went bar-hopping one April night on Division Street.
In the wee hours of the next morning, their group collided with another group – three men and a woman in their late 20s and early 30s. Words were exchanged. A single punch was thrown. The back of Koschman's head hit the pavement. He would die 12 days later.
As our mothers always told us, nothing good happens after midnight.
But this case became automatically more complicated because every member of the older group had deep and abiding ties to the Daley family. None more so than Richard J. Vanecko, the nephew of the mayor, grandson of the late mayor, brother of Robert and cousin of Patrick.
"R.J.," as he is known, fled the scene that night, according to what we have been able to read in recently released, heavily redacted Chicago Police reports.
In May 2004, almost a month after it happened, the story broke in the news. But details were few and far between. At the time, police told reporters that Koschman's death was the result of "self-defense." That Koschman, a small, slight man, was the aggressor while the person who hit him, at 6 feet 3 inches and 230 pounds, acted in self-defense.
What no one knew until the Sun-Times' Tim Novak filed a Freedom of Information Act request in January was that the case had never been closed. Koschman's grieving mother, Nanci, said she certainly had no idea.
If the investigation was done right the first time, why did Novak's FOIA trigger a furious CPD "re-investigation"?
Why didn't police or Cook County prosecutors know in 2004, as Novak learned, that one of their "independent" witnesses was a former classmate of Vanecko?
Why, according to police reports, did it take police a full 25 days before they even physically saw Vanecko?
Police and prosecutors abhor suggestions that there is an Upstairs, Downstairs quality to this case. Or that blue-collar kids from the suburbs didn't merit the same treatment as a royal Irish clan from Chicago.
But until the Cook County State's Attorney's Office finds its missing "advice" file on this case, and until police release the street files and lineup photos that are part of the record, they can call this case closed if they want.
It's not.