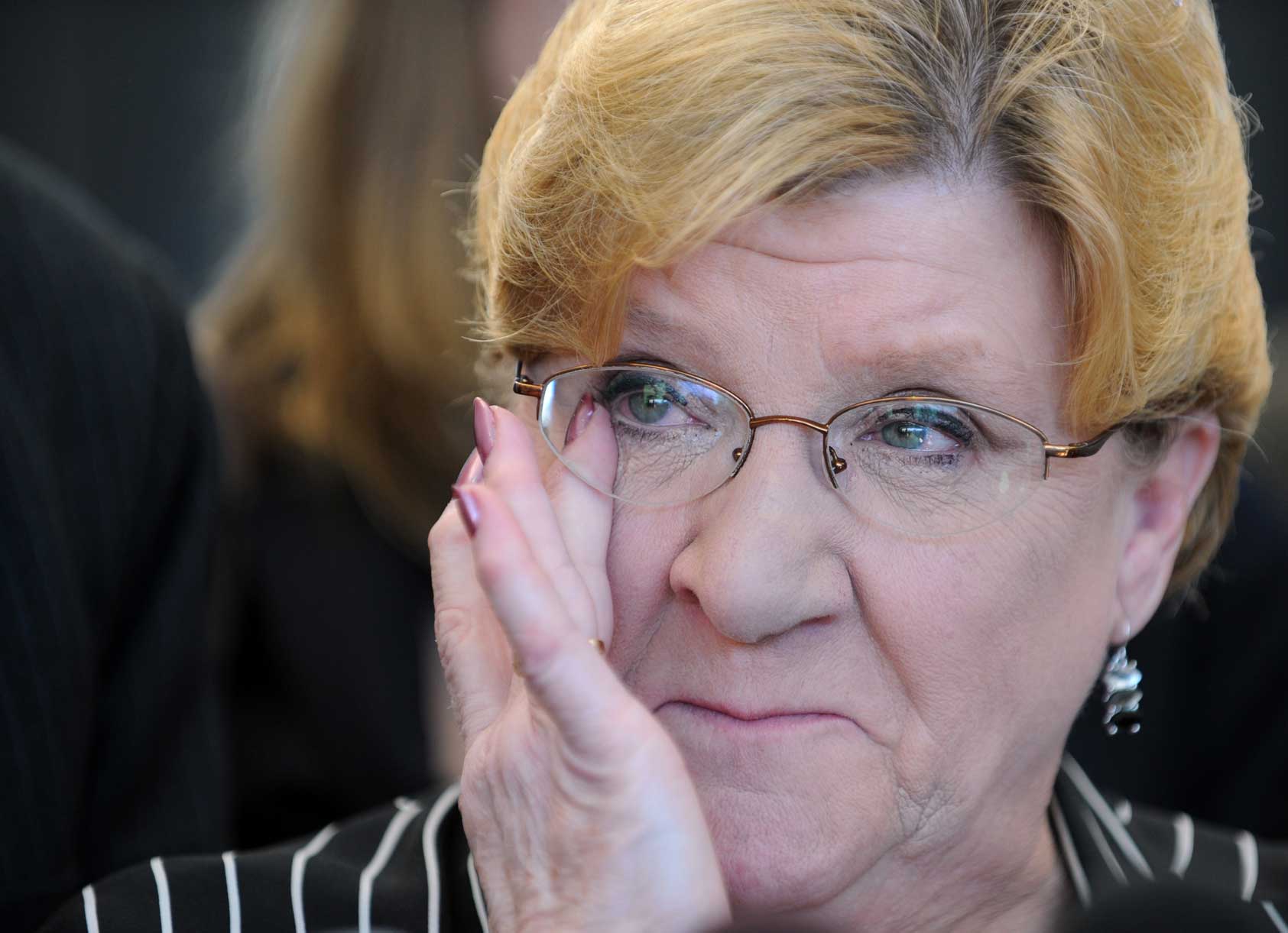 Koschman's mother: 'IT'S BEEN A LONG TIME COMING'
Published April 8, 2012
By TIM NOVAK AND CHRIS FUSCO
Staff Reporters
The ruling had been made, and everyone was leaving Judge Michael Toomin's courtroom Friday at 26th and California, but Nanci Koschman remained, sitting in the front row, quietly weeping.
Nearly eight years had passed since her 21-year-old son, David Koschman, had died after being punched in the face in a drunken confrontation with Richard J. "R.J." Vanecko, a nephew of then-Mayor Richard M. Daley.
And finally someone in a position of authority agreed with her that something should be done. The judge, finding fault with the way the Chicago Police Department and the Cook County state's attorney's office handled the investigation, said he would appoint a special prosecutor to re-examine the case and determine whether criminal charges should be filed against anyone.
"It's been a long time coming," said Koschman, a widow from Mount Prospect who had lost her only child with David's death.
Her family was with her – her sister, Susan Pazderski, and brother-in-law, Richard Pazderski. So were the lawyers who took on her cause at no charge, Locke E. Bowman and G. Flint Taylor.
"I didn't think it was going to go my way," Koschman said. "Not a lot has gone my way in the eight years since I lost my son.
"I've been frozen in time. I'm glad somebody will look into this now."
She has been grieving for years, anguished over her son's violent death and mortified that the police blamed him for what happened, saying he'd been physically aggressive toward Vanecko – a claim that Toomin declared Friday had been "conjured up by police and prosecutors" scrambling to find a justification to avoid charging Daley's nephew.
"It was hard to keep hearing about David being the aggressor," she said. "That was the first thing that was told to me when I met with the police in 2004 – that it was all my son's fault. And, as a mother, you . . . want to think: I didn't teach him to go out and fight with people. And it was so hard for me every night to put my head down, thinking that he was to blame.
"He talked, yes. He had a mouth. So does his mother. But I don't think that, if I'm yelling at you, that you have a right to put your hands on me for any reason if I don't have a weapon or my fists aren't raised . . . I want people to know that David may have been drunk and angry, but he did not deserve to have anybody touch him."
Her son, who was a part-time college student, and his high school buddies from Mount Prospect had been drinking on Rush Street on the spring night in April 2004 when the police say he bumped into a group of four people, including Vanecko, on Division Street at Dearborn Street. An argument followed. Within minutes, the 5-foot-5, 140-pound Koschman was on the ground, out cold, after being punched in the face. He fell backward and struck his head. His assailant – identified by the police as the 6-foot-3, 230-pound Vanecko only last year, in the wake of a Chicago Sun-Times investigation – ran away. Koschman died of brain injuries after 11 days at Northwestern Memorial Hospital during which doctors removed a portion of his brain in a vain effort to save him.
His death remained classified as an unsolved homicide until January 2011, when a request from the Sun-Times for police files prompted a re-investigation that ended with the police closing the case without seeking criminal charges. They said Vanecko – although he threw the only punch and never spoke with the police or explained why – had acted in self-defense.
In December, citing the Sun-Times' investgation, Koschman, her sister and brother-in-law and their lawyers petitioned the court seeking the appointment of a special prosecutor.
"It's been a long 14 months," she said, "and I'm just very happy the judge listened to everything we had to say. I hope I finally get some justice for David. I'll go see him at the cemetery this afternoon and tell him that we won one step. Now, we'll go to the next step.
"I can sleep, maybe, tonight."