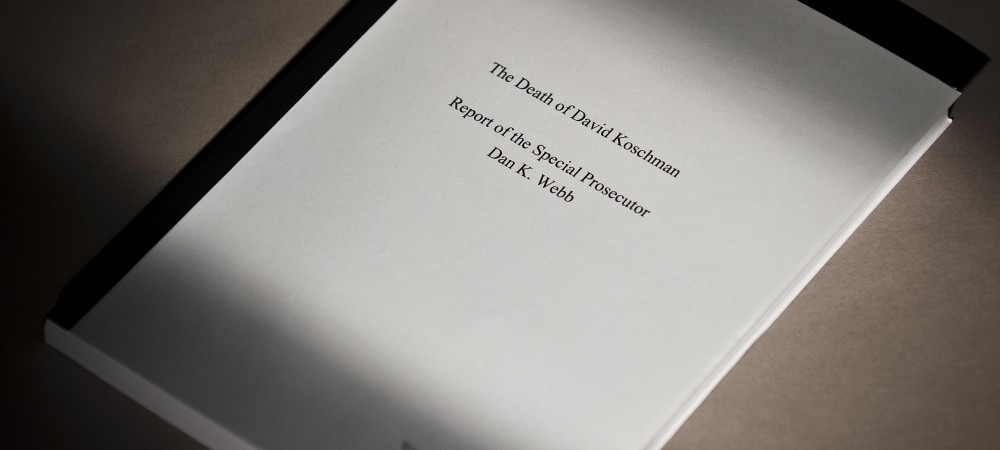 Webb's report to be released Tuesday
Published Feb. 3, 2014
By  CHRIS FUSCO AND TIM NOVAK
Staff Reporters
Special prosecutor Dan K. Webb will release a 162-page report Tuesday morning that's expected to shed light on whether clout kept police and prosecutors from charging Richard J. "R.J." Vanecko, a nephew of former Mayor Richard M. Daley, with killing David Koschman.
Webb's report was filed under seal five months ago as Vanecko, 39, was awaiting trial for involuntary manslaughter.
Vanecko pleaded guilty Friday, admitting he punched Koschman in the face during a drunken confrontation outside the late-night bars along Division Street on April 25, 2004, leading to Koschman's death 11 days later.
Cook County Circuit Judge Michael P. Toomin — who directed Webb to produce a report on the investigation when he appointed him special prosecutor in April 2012 — signed an order Monday to make the report public now that Vanecko's case is over.
___________
Court filing ordering unsealing of report
Transcript of Vanecko plea deal
___________
In a written statement, Webb said his law firm, Winston & Strawn, will distribute the document electronically at 9 a.m.  Tuesday.
In his order Monday, Toomin said "unsealing and publicly releasing the report furthers the court's goal of 'bringing transparency to the mixed signals emanating from this troubling case.' "
The judge also wrote that "releasing the grand jury material contained in the report is in the interest of justice."
Twice — in 2004, and again during a reinvestigation of the case in 2011 — the Chicago Police Department and the Cook County state's attorney's office declined to bring criminal charges against Vanecko.
A Chicago Sun-Times investigation that led to Webb's appointment found, among other things, that Koschman case files in both offices went missing and that a notation that appeared to identify Vanecko as Daley's nephew was affixed to a police report.
_____________________________________________________________________________________________________________
Related links
Top cop, prosecutors' statements as case evolved
Nanci Koschman hopes 'in time' to forgive
Vanecko wants to do time in McHenry County jail
Mark Brown: Justice finally comes in Koschman case
Carol Marin: Where were the Daleys when Vanecko pleaded guilty?
eBook: The Killing of David Koschman/A Watchdogs Investigation
_____________________________________________________________________________________________________________