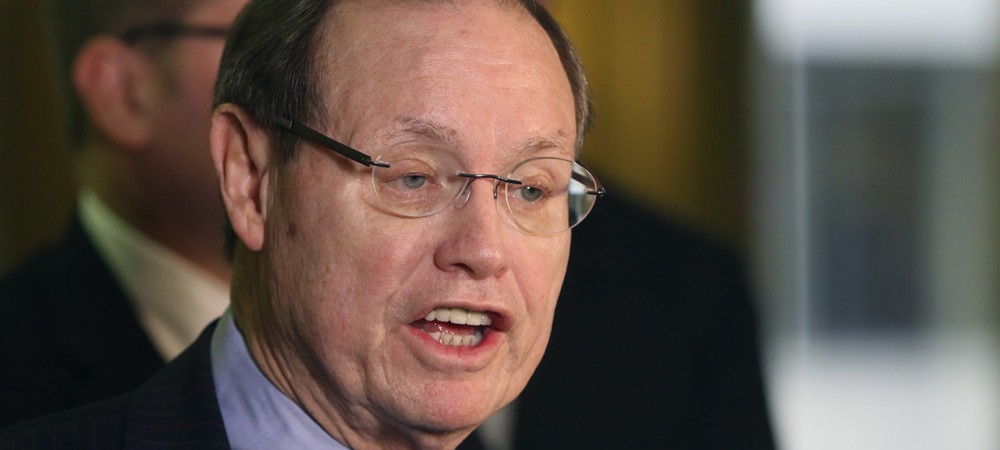 Koschman special prosecutor bills come to $1 million
By April 18, 2013
By CHRIS FUSCO AND TIM NOVAK
Staff Reporters
More than $1 million – that's the final tally for the special prosecutor's investigation that led to a manslaughter charge against former Mayor Richard M. Daley's nephew after police and prosecutors twice declined to charge him in the 2004 death of David Koschman.
Special prosecutor Dan K. Webb's final bill in the case of Daley nephew Richard J. "R.J." Vanecko – $233,789 – was approved Wednesday by the Cook County Board.
That brings the total cost to taxpayers to $1,036,211 – $966,582 for legal fees, $69,629 for expenses – from the time of Webb's appointment as special prosecutor on April 23, 2012, through Jan. 1.
Since January, Webb and other attorneys from his law firm, Winston & Strawn, have continued to investigate whether criminal charges should be brought against anyone from the Chicago Police Department or Cook County state's attorney's office, but Webb and his firm no longer are billing taxpayers for their work.
Webb, a former U.S. attorney, empaneled the Cook County grand jury that indicted Vanecko, 38, on Dec. 3 on a charge of involuntary manslaughter.
Koschman, 21, of Mount Prospect, died from brain injuries on May 6, 2004 – 11 days after the police say Vanecko punched him in the face, causing him to fall and hit his head on Division Street west of Dearborn.
Vanecko ran off with a friend, got in a cab and went to a bar.
He appeared in a police lineup on May 25, 2004, but witnesses were unable to identify him, and no one was charged in Koschman's death, which remained an unsolved homicide for nearly seven years.
Then, in January 2011, the Chicago Sun-Times asked to see Koschman's case files, prompting the police to reinvestigate. On March 1, 2011, they closed the case without seeking charges but for the first time identified Daley's nephew as having struck Koschman. The police concluded Vanecko acted in self-defense, though Vanecko, who declined to speak with police or prosecutors, hadn't made that claim himself.
After a series of stories in the Sun-Times questioned the police department and state's attorney's handling of the case, Koschman's mother asked for the appointment of a special prosecutor. Cook County Circuit Judge Michael P. Toomin agreed, blasting what he termed "the fiction of self-defense . . . conjured up by police and prosecutors."