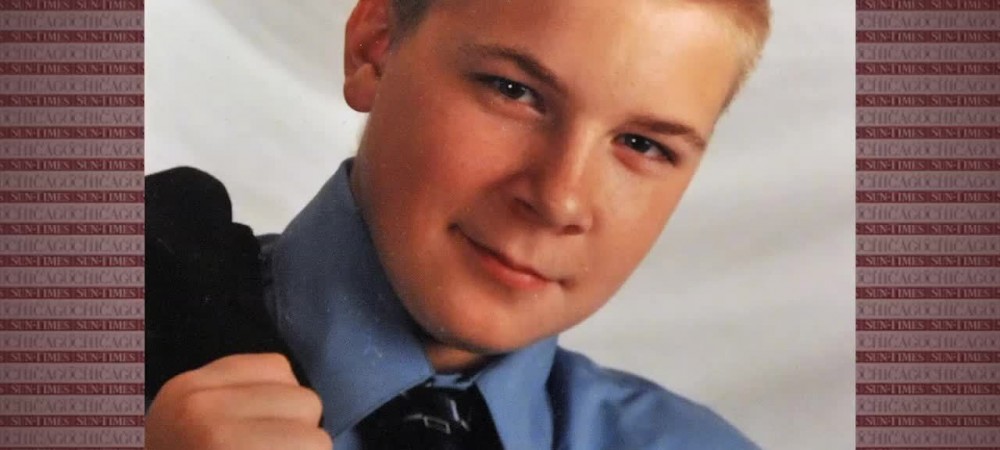 KOSCHMAN MYSTERY: WHY WAS 2ND CASE FILE OPENED?
Published Dec. 17, 2012
By TIM NOVAK AND CHRIS FUSCO
Staff Reporters
There's a mystery in the David Koschman case that the Chicago Police Department has never explained:
Why did detectives open what they labeled a "non-criminal" investigation into Koschman's death on the same day they reclassified what originally was a battery case as a homicide?
Law-enforcement sources say it's unusual for the police department to open two separate files on the same case.
Over the past two years, the Sun-Times has asked police officials from Ronald E. Yawger, the retired homicide detective who investigated Koschman's case in 2004, to former police Supt. Jody Weis, who ordered the reinvestigation last year of Koschman's death, why that was done.
But no one has been able to explain it.
Chicago Police Department file No. HK323454 is the original battery case, opened after the drunken confrontation on Division Street west of Dearborn in the early-morning hours of April 25, 2004, that sent the 21-year-old from Mount Propect to the hospital in a coma.
The case was upgraded to a homicide on May 10, 2004 – four days after Koschman died from brain injuries.
That same day, the police department opened a second case file, No. HK348411, for a "non-criminal/death" investigation.
Yawger told the Sun-Times in an interview last year he was unaware the department had two separate cases open on Koschman's death – even though he was listed on police reports as the "primary detective assigned" to the non-criminal death investigation.
Yawger speculated that someone might have opened the non-criminal case file in error after Koschman died, not realizing the department already had opened the battery case that became a homicide case on the same day.
Both case files are now in the hands of Dan K. Webb, the special prosecutor who oversaw the grand jury that returned an involuntary manslaughter indictment Dec. 3 against Richard J. "R.J." Vanecko, a nephew of former Mayor Richard M. Daley, accusing him of causing Koschman's death.
Webb has said he is moving at "a vigorous pace" with the second phase of his investigation: looking into why police and prosecutors didn't bring charges against Vanecko either in 2004 or last year, following the reinvestigation Weis ordered.
That second probe ended when detectives concluded Vanecko punched Koschman in the face but shouldn't be charged because he acted in self-defense – a conclusion they reached even though the much-smaller Koschman never hit anyone, Vanecko ran away and has never spoken to police, and witnesses dispute the self-defense theory.
A beat cop at the scene on Division Street, Officer Edwin Tremore, opened a battery case the morning that Koschman was struck, but detectives stopped investigating later that day.
Koschman died 11 days later – on May 6, 2004.
Northwestern Memorial Hospital reported his death to the police, who took Koschman's body to the Cook County morgue on May 7, 2004.
The next day, May 8, 2004, Dr. Tae Lyong An, a Cook County deputy medical examiner, autopsied Koschman and ruled his death a "homicide."
Two days later, the police department upgraded the battery case to a homicide.
That's the day that Kenneth Webb, a supervising officer who isn't related to Dan Webb, opened the separate case file, classifying Koschman's case as "non-criminal/death."
The non-criminal death investigation remained open for more than two months, even as Yawger and other detectives working the homicide case began investigating what happened to Koschman. They interviewed Koschman's four friends who had been out with him, two bystanders and three people who'd been out with Vanecko.
A week after Koschman died, one of Vanecko's three companions gave the police Vanecko's name, saying he'd been part of the group that had been arguing with Koschman and his friends,
Yawger and the other detectives put Vanecko in a police lineup on May 20, 2004. No one picked out Vanecko, and he left without speaking with the detectives, according to police reports.
Assistant Cook County State's Attorney Darren O'Brien, who headed that office's felony review division, conferred with the detectives and concluded there wasn't enough evidence to charge anyone in Koschman's death.
The police investigation quickly ground to a halt, though many of the detectives' reports on the case weren't filed for months.
The non-criminal death investigation was closed on July 19, 2004, at that point labeled an "unfounded" case. The final report on that case says "all investigative reports will be entered under" the homicide case number: HK323454.
Those final homicide reports were filed on Nov. 10, 2004. That's the date the police department downgraded the case from first-degree murder case to involuntary manslaughter.
The case remained open until the Sun-Times asked to review the files in January 2011, prompting Weis to order the reinvestigation.