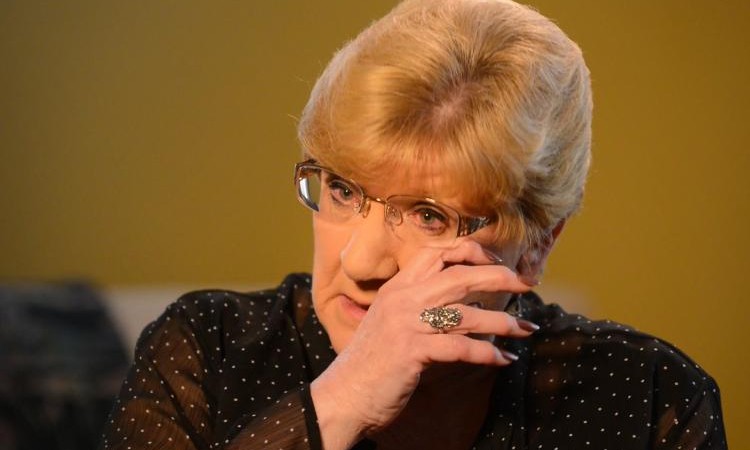 Koschman mom appeals, pressing for answers on probes of son's death
Published Sept. 23, 2014
By TIM NOVAK AND CHRIS FUSCO
Staff Reporters
Nanci Koschman isn't giving up her fight to find out why the Chicago police and Cook County prosecutors twice failed to charge a nephew of Mayor Richard M. Daley in the death of her son.
Less than a month after U.S. District Judge Rebecca Pallmeyer dismissed Koschman's civil-rights lawsuit because the statute of limitations had expired, Koschman's lawyers appealed the ruling Tuesday. The one-page "notice of appeal" filed by attorneys Locke E. Bowman and G. Flint Taylor doesn't outline the legal framework for challenging Pallmeyer's ruling but starts the clock ticking on the process to bring the case before the U.S. Court of Appeals for the Seventh Circuit.
Koschman filed her lawsuit in March, about two months after Daley nephew Richard J. "R.J." Vanecko pleaded guilty to involuntary manslaughter, admitting he threw a punch that led to David Koschman's death in 2004. Vanecko, now 40, wasn't charged until December 2012, when a grand jury led by special prosecutor Dan K. Webb indicted him.
Webb's appointment followed a series of Chicago Sun-Times reports questioning the handling of the case by prosecutors and police, who in 2011 concluded Vanecko punched Koschman in self-defense.
Webb's investigation found that the police fabricated statements in 2011 to portray Koschman as the aggressor when Koschman and his friends argued with a group of strangers, including Vanecko, outside the late-night bars along Division Street on April 25, 2004. Webb considered charging six police officers with crimes but didn't do so, saying he didn't think he had enough evidence to convict them.
After Webb released a 162-page report in February outlining his findings, Nanci Koschman sued City Hall and Cook County, asserting that more than 20 cops and prosecutors engaged in an "official coverup" to "protect the Daley family political dynasty." But Pallmeyer ruled that the suit need to have been filed no later than December 2013. That's two years after Koschman went to Cook County court seeking a special prosecutor for the case, which led to Webb's appointment.
In her ruling, Pallmeyer was critical of police and prosecutors, even suggesting the city and county settle with Koschman. There is no indication any settlement talks have occurred.
Lawyers on both sides of the case wouldn't comment or couldn't be reached.
Mayor Rahm Emanuel's law department has hired four law firms to fight Koschman's case, spending more than $63,000 so far. Cook County has hired one firm, paying it $8,841 so far to defend former prosecutor Darren O'Brien, who advised against charging Vanecko in 2004. O'Brien has told Webb's investigators he threw out the file on Koschman's case.
A law department spokesman said Tuesday: "While we sincerely sympathize with Mrs. Koschman on the loss of her son, we believe the district court's decision was thorough, reasoned, and correct, and we intend to defend that decision on appeal."