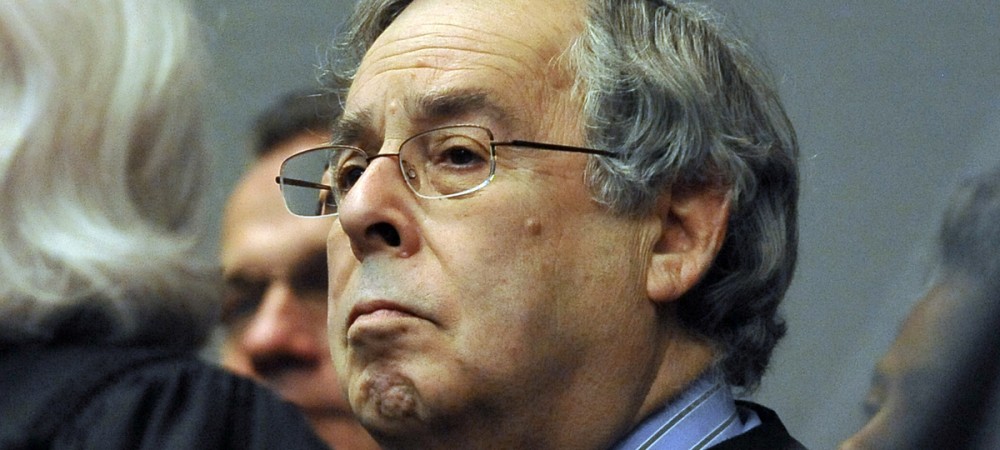 KOSCHMAN JUDGE: 'WE KNOW WHO DONE IT'
Published April 8, 2012
By CHRIS FUSCO AND TIM NOVAK
Staff Reporters
These are excerpts of the comments made in court Friday by Cook County Circuit Judge Michael P. Toomin in announcing his ruling that a special prosecutor will re-examine the 2004 death of David Koschman after being punched by Richard J. "R.J." Vanecko, a nephew of then-Mayor Richard M. Daley:
"We have sworn testimony that is unrebutted undermining the veracity of police reports, contradicting reports that Koschman was physically aggressive, statements of witnesses incorrectly, inaccurately memorialized . . . .
                                                                                                       * * *
"Based upon procedural irregularities, the absence of recorded police activity in the inception of the case, lapses, delays, failure of the identification process, false reports and what I might term the 'missing files syndrome,' an affliction common to both the police department as well as the state's attorney's office.
"More troubling to the court, however, is a series of factors, the evolution of this investigation from inception down to the present time, troubling questions that have yet to be answered.
"2004: Charges were declined, Vanecko was not identified, Mr. Koschman was deemed the aggressor.
"2011: Vanecko is now identified. What is he identified as? He's identified as the killer.
"Make no mistake about it. Koschman, well, he's still the aggressor . . .
* * *
"Quite simply, we have a dead body. This is not a whodunnit. We know who done it. There's a known offender and yet no charges.
"The take in this building since I've been coming around since 1967: When you have a dead body, someone's going to jail. Not in this case.
"A decided interest in preventing or impeding the prosecution, a denigration of the existing exculpatory evidence and, probably the most prominent impropriety, the fiction of self-defense, supported only by oft-repeated conclusions that David Koschman was the aggressor, a host of statements in the exhibits, detectives, particularly Detective [James] Gilger, the last to be quoted, Superintendent Phil Cline, Mr. O'Brien and the state's attorney herself.
"But when we look to the requirements of the law, we see a lot more is required. Even assuming, even assuming that David Koschman possibly was the aggressor – and I don't make that assumption – we look to 7-1 of the Illinois Criminal Code . . . 'A person is justified in the use of force against another when, and to the extent that, he reasonably believes that such conduct is necessary to defend himself or another against such other's imminent use of unlawful force. However, he is justified in the use of force which is intended or likely to cause death or great bodily harm only if he reasonably believes that such force is necessary to prevent immindent death or great bodily harm to himself or another or the commission of a forcible felony' . . . .
* * *
". . . the uncontroverted aspect of the police investigation here is that no detective or prosecutor ever interviewed or spoke to Mr. Vanecko. And yet police and prosecutors, from the inception of this case, somehow were able to divine Mr. Vanecko's subjective feeling . . .
* * *
"Articulations of self-defense are something that experienced practitioners are familiar with . . . . So the conclusion that must be drawn: This was a defense conjured up by police and prosecutors, made of whole cloth, ipsy-dipsy – a fancy term that smart lawyers use: It's so because I say it's so – in this court's opinion, a gross fiction . . . .
                                                                                                                * * *
"I want to speak to some core values. [Koschman family attorney] Mr. [Locke] Bowman expressed these . . . that the criminal law is to be enforced evenhandedly, without favor to the powerful, to the wealthy, the well-connected, that Robert Vanecko and David Koschman stand equal before the law, and, in this building, we seek to uphold those values.
"That's what we're about. Sometimes we meet success, sometimes not.
"This calls to mind in my career a matter that I was involved in many years ago, the case of Delizon Bush. I'm sure you never heard of him. August of 1969, 63-year-old man, 145 pounds, en route home from his work, stopped in Lincoln Park and entered a mens' washroom. A younger man, casually dressed, came in, walked up and down behind him. He was a police officer. He claimed that Bush was committing an act of public indecency . . . He arrested Mr. Bush forcibly. A single punch, a nose bleed.
"Mr. Bush was taken to Henrotin Hospital – it doesn't exist anymore – on the North Side, the Near North Side of Chicago. He had a nose bleed, according to the police officer. The doctor who examined him found multiple fractures of his chest wall, four broken ribs, two black eyes and fracture of his nose. Those were the facts in Delizon Bush. He was charged with public indecency and resisting arrest.
"The case went from the East Chicago District to Branch 46 and ultimately to trial. My opponent was a young state's attorney who recently retired as chief judge of the Illinois Supreme Court . . . . There was an appeal. Mr. Bush was fortunately enough in the [appeals court] panel that he appeared before, consisting of former State's Attorney John Stamos . . ., Ulysses Schwartz and Justice George Leighton. The Appellate Court was not happy with the officer . . . .
"I'll share with you Justice Leighton's concluding remarks: 'Therefore, on evidence which also discloses that the defendant was arrested and charged with a crime the jury found he did not commit, that he was beaten to a point that required two days of hospitalization, affirmance of this conviction would cap indignity with injustice. Judgment is reversed.'
"And what is the application of Delizon Bush to the instant case? Neither Delazon or David Koschman are powerful, wealthy, well-connected – rather, both occupied modest stations in life.
"Delizon Bush, at 63 years of age, was a messenger boy. He delivered small packages and legal pleadings in the Loop and elsewhere by bicycle and by foot. And David Koschman, well, the sun was just rising over him. Both suffered indignities and injustices – Mr. Bush, his corrected by the due processes of the law, David Koschman, who the system has failed up to this point.
"The conclusion the court draws from the materials presented – the showing of an institutional conflict, appearance of impropriety, the respondent's efforts to denigrate the evidence against Mr. Vanecko, coupled with the state's attorney's recurring calls for an independent investigation – evokes a decided interest in this matter sufficient to warrant appointment of a special prosecutor.
"To deny that request would be – to paraphrase Justice Leighton – to cap indignity with injustice. Petition is granted."