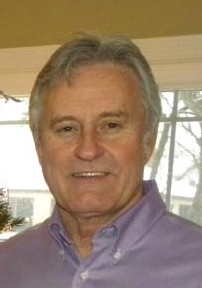 Koschman cop found soft landing with state job
Published Dec. 8, 2014
By TIM NOVAK AND CHRIS FUSCO
Staff Reporters
Three years after he led the initial botched investigation into David Koschman's death in 2004 at the hands of a nephew of then-Mayor Richard M. Daley, Ronald E. Yawger retired from the Chicago Police Department and took a plum job with Illinois Attorney General Lisa Madigan.
Even though he'd once been indicted by a federal grand jury, Yawger was hired over dozens of other applicants as one of only 13 investigators on Madigan's staff.
His salary, like that of other investigators there, has soared since then. He now makes $81,264 a year — up 60 percent since he was hired seven years ago.
Not only is it a prize position, it also allows Yawger to double-dip — collect two government checks at the same time, one from the state, the other the city police pension he began taking after 34 years as a cop.
His annual pension — largely funded by Chicago taxpayers — now comes to $77,443. Add that to his state salary, and the 63-year-old retired cop now makes $158,707 a year, records show.
He landed the job with Madigan in 2007 after interviewing with two top members of her staff — William P. Walsh and Ellen Mandeltort. Both had worked for Daley when he was Cook County state's attorney, before his election as mayor in 1989.
Yawger applied for the job in the summer of 2005 — around the time he transferred from the police department's Area 3 detective division on the city's North Side to the cold-case unit. He was among 71 candidates interviewed by Walsh, a divison chief director who supervised the attorney general's staff of investigators, and Mandeltort, a deputy attorney general.
Walsh previously spent 30 years in the state's attorney's office working as an investigator under Daley and his successor, Richard P. Devine, a longtime Daley friend who decided the police didn't have enough evidence in 2004 to charge his nephew Richard J. "R.J." Vanecko.
Walsh, now 64, left the attorney general's office a few weeks before Yawger started work there.
Mandeltort was an assistant state's attorney under Daley before moving to the attorney general's office in 2003. She was appointed a Cook County associate judge in 2008.
Yawger was passed over by the attorney general's office in 2006, when two investigators were hired. He got hired when two other jobs opened up in 2007.
"I made the decision to hire Ron Yawger," says Ann Spillane, Madigan's chief of staff. "No one ever spoke to me about Ron Yawger. He was hired because he was an experienced Chicago police officer. There was no problem with his record. Ron Yawger has been an exemplary employee. I do not have a single issue with Ron Yawger."
Madigan aides say the office wasn't aware at the time of Yawger's hiring that he'd been indicted in 1985 by a federal grand jury that accused him and his partner of driving a cocaine dealer to meet a buyer. The buyer turned out to be an undercover FBI agent.
Yawger, who couldn't be reached for comment, isn't the highest-paid investigator working for Madigan. Seven others make more. But he makes more than 87 percent of the 740 employees in the attorney general's office, including 222 staff attorneys, whose salaries start at $57,500, state records show.
Spillane says pay for Yawger and other investigators is set by union contract and is in line "with comparable units of investigators" working for the Illinois State Police and the Illinois secretary of state.
Yawger was one of six current or former employees of the Chicago Police Department granted immunity from prosecution to testify before a grand jury led by special prosecutor Dan K. Webb that indicted Vanecko and also looked into why the police and the state's attorney's office hadn't sought charges in 2004 or after a 2011 re-investigation.
Webb's appointment in the wake of a Chicago Sun-Times investigation led to Vanecko's December 2012 indictment on a charge of involuntary manslaughter. The Daley nephew pleaded guilty Jan. 31 and served 60 days in jail.
Yawger and his partner were found "not guilty" after testifying they didn't know the dealer was carrying about half a pound of cocaine. They said the dealer was an informant alerting them to the drug sale, which they went to investigate. The indictment didn't turn up in a criminal-background check conducted by Madigan's office, Spillane says.
Yawger was working for Madigan when the Sun-Times asked on Jan. 4, 2011, to view all police records on Koschman's death.
That same day, Yawger placed a call to the North Side detective division where he'd once worked, according to phone records Webb cited in the 162-page report he issued on the case.
It was the first of a half dozen calls or text messages between Yawger and officials in his former detective division, including exchanges with police Lt. Denis Walsh, according to Webb's report. Yawger and Walsh also met sometime in January 2011, according to records obtained by the Sun-Times, and again on June 30, 2011, the day before Yawger was to be interviewed by investigators for Joseph Ferguson, the city of Chicago inspector general.
The lieutenant had reported that Yawger's original Koschman case files had gone missing and that some of the documents mysteriously reappeared in June 2011 — nearly four months after the police closed the case without charging Vanecko. After discovering the files, Walsh reported, he took some of them to his home on the Northwest Side. Other documents remain missing.
Ferguson continues to investigate whether any current city employees should face disciplinary action in the Koschman case.
Koschman's mother, Nanci Koschman, filed a federal lawsuit earlier this year accusing police and prosecutors of conspiring for years to keep Vanecko from being charged. A judge dismissed the case, saying the statute of limitations had run out. Koschman has appealed that ruling.
City Hall has hired four law firms to defend Yawger and 20 other current and former cops named in the the suit.
Contributing: Art Golab