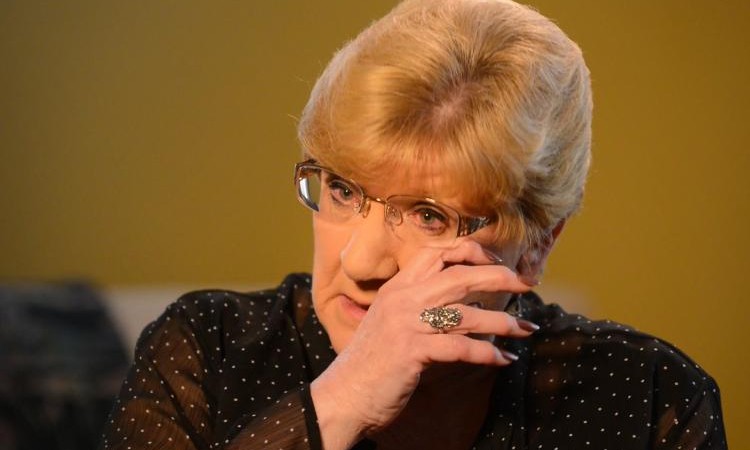 Judge rips defendants but dismisses 'cover-up' lawsuit
Published Aug. 28, 2014
By TIM NOVAK AND CHRIS FUSCO
Staff Reporters
A federal judge blasted the Chicago Police Department and Cook County state's attorney's office on Thursday for mishandling the investigation of David Koschman's death but dismissed the lawsuit his mother filed alleging an "official cover-up" had long kept former Mayor Richard M. Daley's nephew Richard J. "R.J." Vanecko from being charged.
U.S. District Judge Rebecca Pallmeyer said she had to dismiss Nanci Koschman's lawsuit because the statute of limitations had run out.
The judge said the suit needed to have been filed within two years of December 2011. That's when Koschman went to Cook County court seeking the appointment of a special prosecutor who eventually won Vanecko's conviction for involuntary manslaughter.
Pallmeyer had harsh words for police and prosecutors who failed to charge Vanecko in 2004 and 2011 while his uncle was mayor.
Judge ruling: Koschman v. City of Chicago
Based on Koschman's allegations, "Many of the defendants knew or should have known very early on of Mr. Vanecko's role in the killing," Pallmeyer said. "They chose deliberately not to investigate it or to exaggerate, twist or even manufacture evidence that minimized or exonerated Mr. Vanecko's involvement.
"Documents and files that should have been created and maintained either do not exist or mysteriously disappeared," the judge said. "The defendants did not cover themselves in glory here."
Koschman could still pursue the case in Cook County court, Pallmeyer noted.
But the judge urged the city and county to try to reach a settlement with the Mount Prospect widow.
"I would encourage all of you, in light of the sad circumstances that bring us all together today, to at least talk about whether there can be a resolution of those claims," Pallmeyer said.
Koschman's attorneys, Locke Bowman and G. Flint Taylor, said they were disappointed by the ruling and would talk with Koschman about whether to appeal it or file a lawsuit in Cook County circuit court.
"The silver lining is the judge condemned the conduct of the state's attorney's office and the police department in no uncertain terms," Taylor said.
In an email, Nanci Koschman said, "I'm certainly disappointed but not for me — for David.
"His death and the investigation into that fateful night was handled so poorly," Koschman wrote. "People were allowed to lie to the police, records were lost and then suddenly found, records were taken home, records were altered to create the illusion that it was David's fault, and people hid behind their political connections. They treated my son with absolutely no dignity.
"They say I took too long to file — I was told I had no recourse due to how famous and wealthy the people were and how they'd keep me tied up in court for years. I had NO financial resources to take on people with power."
A spokesman for Mayor Rahm Emanuel's law department said: "We remain sympathetic to Mrs. Koschman for the loss of her son, but we believe the court ruled correctly in this matter."
State's Attorney Anita Alvarez had no comment.
Koschman's lawsuit, filed in March, had accused the police of concealing facts and creating phony evidence "in a concerted and unremitting abuse of power and authority" to protect Vanecko, who pleaded guilty Jan. 31 and served a 60-day jail sentence for involuntary manslaughter.
She accused the city of Chicago, 21 current and former cops and current and former prosecutors of botching the two investigations into Koschman's death.
All of the defendants had argued that Koschman waited too long to sue.
Koschman's lawyers maintained that a 10-year "cover-up" by police and prosecutors had kept Koschman from being able to get a "fair disposition" of any lawsuit until Vanecko pleaded guilty.
The plea came after former U.S. Attorney Dan K. Webb was appointed special prosecutor and reopened the case in the wake of a Chicago Sun-Times investigation.
Beside convicting Vanecko, Webb issued a 162-page report that was critical of the police. He said he considered charging six police officers but decided there wasn't enough evidence to convict them.
No one has been disciplined over the handling of the Koschman investigations. Joseph Ferguson, City Hall's inspector general, continues to investigate the police handling of the case.
Pallmeyer cited Webb's findings, saying: "Mr. Webb's activities and the additional press attention that they generated have underscored Mrs. Koschman's allegations of police and, arguably, state's attorney wrongdoing."
The judge also said: "I must say here, with the plaintiff's lawyers, that 'Mama, don't tell your kids to be prosecutors unless they are going to be honorable ones, careful ones, honest ones, unless they are not going to conspire with police to cover things up, unless they are going to say . . . I will investigate every person fairly and honestly.' "