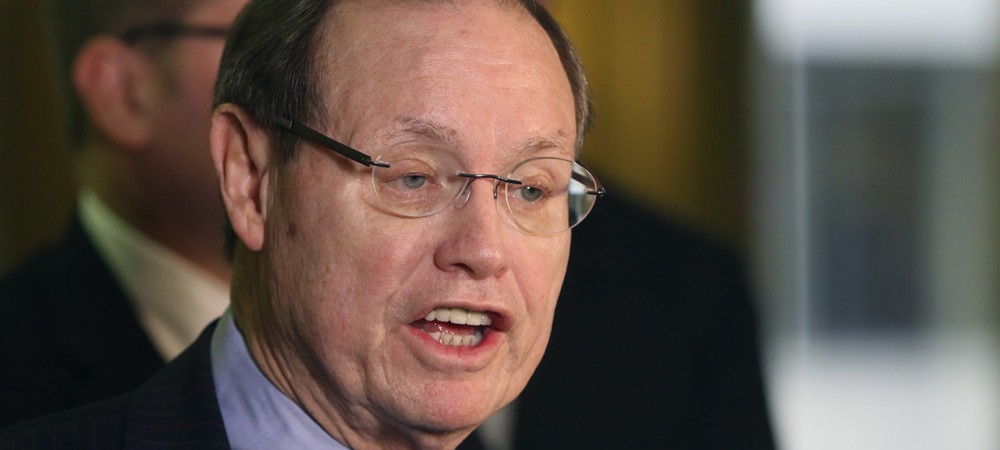 Illinois Supreme Court to decide whether Daley testimony on Koschman gets released
Published Nov. 14, 2018
By TIM NOVAK
Staff Reporter
Now it's in the hands if the Illinois Supreme Court to decide whether Chicagoans can review statements former Mayor Richard M. Daley made to special prosecutor Dan K. Webb during the investigation that led Daley's nephew Richard J. "R.J." Vanecko to plead guilty to throwing a punch that killed David Koschman more than 14 years ago.
The state's high court heard oral arguments Tuesday from Matthew Topic, an attorney for the Better Government Association, which has been fighting to obtain any emails Webb exchanged with attorneys for Daley and his relatives, as well as a list of people Webb interviewed and any subpoenas served on City Hall in the Koschman investigation.
Topic argued that Webb is violating the Illinois Freedom of Information Act in maintaining that any records Webb obtained during his role as the Koschman special prosecutor are secret under the Illinois law governing grand jury material.
Topic wants Webb to be required to release any records that weren't presented to grand jurors. That could include written statements from Daley and Daley family members, who were allowed to edit those statements before they were read to grand jurors who indicted Vanecko for involuntary manslaughter.
Sean Wieber, an assistant special prosecutor who worked on the Koschman case with Webb, argued that any records Webb's office has on the case must remain secret to protect the integrity and sanctity of the Koschman grand jury as well as future grand juries.
RELATED:

• The killing of David Koschman | A Sun-Times Watchdogs investigation
Topic also asked the Supreme Court to ease the protective order placed on the Koschman case by Cook County Circuit Judge Michael P. Toomin because it has allowed City Hall to violate the state FOIA law by failing to release records, including subpoenas from Webb and his grand jury during the investigation that began in 2012 and concluded with Vanecko's guilty plea in February 2014.
"Only the General Assembly has the authority to make records exempt," Topic told the court.
City Hall attorney Jane Notz maintained that the city didn't violate the FOIA law when it refused to produce records covered by Toomin's protective order on the case, an order Toomin reaffirmed in 2016 while the BGA had filed suit to gain access to the subpoenas and other records.
Koschman and his high school buddies from Mount Prospect were celebrating their 21st birthdays in the Rush Street entertainment district when they crossed paths with Vanecko and a group of his friends in the early morning of April 25, 2004. An argument ensued, and Koschman, who stood 5-foot-5 and weighted 125 pounds, was punched in the face by Vanecko, a former college football player who stood 6-foot-3 and weighed 230 pounds.
Vanecko and a friend ran away as Koschman was rushed to the hospital, where he later died from brain injuries.
The Chicago Police Department stopped investigating the case until Koschman died. They later put Vanecko in a lineup but didn't press charges because they said no one could identify him as the man who punched Koschman.
The case remained dormant until 2011, when a Chicago Sun-Times investigation led the police to re-examine and quickly close the case. They said Vanecko hit Koschman in self-defense.
Koschman's mother, Nanci Koschman, petitioned the court for a special prosecutor leading to Webb's appointment and charges against Vanecko. Webb said he lacked evidence to prosecute any Chicago cops for failing to charge the Daley nephew.
It's unclear when the court will rule.