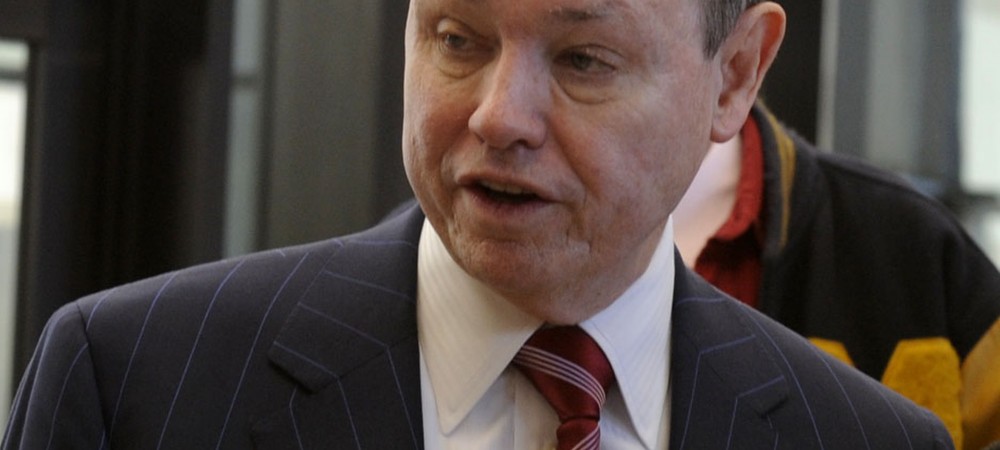 Feds brought in on Koschman case
Published Feb. 25, 2014
By  TIM NOVAK AND CHRIS FUSCO
Staff Reporters
Dan K. Webb — the special prosecutor who said he was unable to charge Chicago police officers with breaking any state law for botching an investigation into a nephew of former Mayor Richard M. Daley — turned over all of his evidence to the FBI last June, the Chicago Sun-Times has learned.
Some police officers involved in the case — in which files went missing and the special prosecutor said that a key police finding apparently was fabricated — may be under investigation for similar activities in other cases, according to a sealed court document obtained by the newspaper.
Webb's request to a judge for permission to turn over the files to the FBI came as he was wrapping up his investigation into how the Chicago Police Department and the Cook County state's attorney's office twice failed to charge Daley nephew Richard J. "R.J." Vanecko in the 2004 death of David Koschman.
Webb got permission to give the evidence to four FBI agents "who have experience and expertise with police corruption investigations," according to the court documents. Those documents are sealed under a court order issued by Cook County Circuit Judge Michael P. Toomin, who appointed Webb to investigate the Koschman case.
"The interests of justice require that the special prosecutor disclose materials obtained through the special grand jury, including the identities of subpoenaed witnesses, witness testimony and the nature and content of documents and physical evidence obtained through the special grand jury investigation" to the four FBI agents, Toomin wrote in a June 7, 2013, order granting Webb's request.
Six days after that, Webb got additional permission from Toomin to turn over the materials to Chicago FBI Special Agent-in-Charge Cory B. Nelson, who retired a few weeks later, and another top FBI agent. Toomin also allowed Webb to give them to the Chicago Police Department's Internal Affairs Division.
In asking to turn over the grand jury materials to the FBI, Webb wrote that some of the cops involved in the Koschman case might also be under investigation in other cases, though he didn't elaborate.
"One issue that has arisen during the OSP's [Office of the Special Prosecutor's] investigation into allegations of misconduct at the Chicago Police Department and Cook County state's attorney's office is the authenticity and origin of police reports related to the Koschman investigation, as well as official accounts of the location and discovery of those reports," Webb wrote.
"Additionally, information developed during the course of the OSP's investigation suggests individuals involved with the Koschman investigation may also be under investigation for conduct similar to that alleged in the petition to appoint a special prosecutor in this case."
Webb's office would not comment Tuesday. The FBI and the U.S. attorney's office in Chicago also declined to comment.
Under his appointment as a Cook County special prosecutor, Webb had no legal authority to charge anyone with breaking federal law.
Three months after turning over his materials to federal authorities, Webb ended his investigation, producing a 162-page report on his findings regarding Koschman's death — and why police and prosecutors didn't charge Vanecko in 2004, when Koschman died, and 2011, when the police re-investigated the case after the Sun-Times asked to see the case file.
Webb's report remained under seal until Feb. 4, four days after Vanecko, 39, pleaded guilty to involuntary manslaughter. Vanecko is now serving a 60-day sentence in the McHenry County Jail.
Webb said he was unable to charge any of the police officers who investigated the case in 2004 because the statute of limitations that would apply under Illinois law ran out in 2007.
Webb also said he considered filing criminal charges against six police officers — Deputy Chief of Detectives Constantine G. "Dean" Andrews, Sgt. Samuel J. Cirone III, Cmdr. Joseph P. Salemme, Det. James G. Gilger, Det. Nicholas J. Spanos and Lt. Denis P. Walsh — who handled the case in 2011. But he said he didn't have enough evidence to convict them of violating state law.
Koschman, 21, of Mount Prospect, died 11 days after Vanecko punched him in the face during a drunken confrontation outside the late-night bars of Division Street on April 25, 2004. Vanecko took off in a cab as Koschman lay unconscious in the street.
Police and the state's attorney's office said in 2004 they couldn't determine who hit Koschman because no one could pick Vanecko out of a police lineup. The case remained open until 2011, when the Sun-Times asked to see the police files.
The police then quickly re-investigated and closed the case without seeking charges, concluding Vanecko hit Koschman in self-defense — even though they never spoke with Vanecko.
Webb's investigation found that the police department's final report contained a statement — "F— you, I'll kick your ass" — that Koschman supposedly made to Vanecko that "is nowhere attributed to Koschman or any other witness" in any police report.
Webb also found that, as Koschman lay dying at Northwestern Memorial Hospital, "someone within CPD" told a high-ranking Daley aide that Vanecko had been involved in the Division Street incident. But the police said they didn't know Vanecko was involved until days after Koschman died.