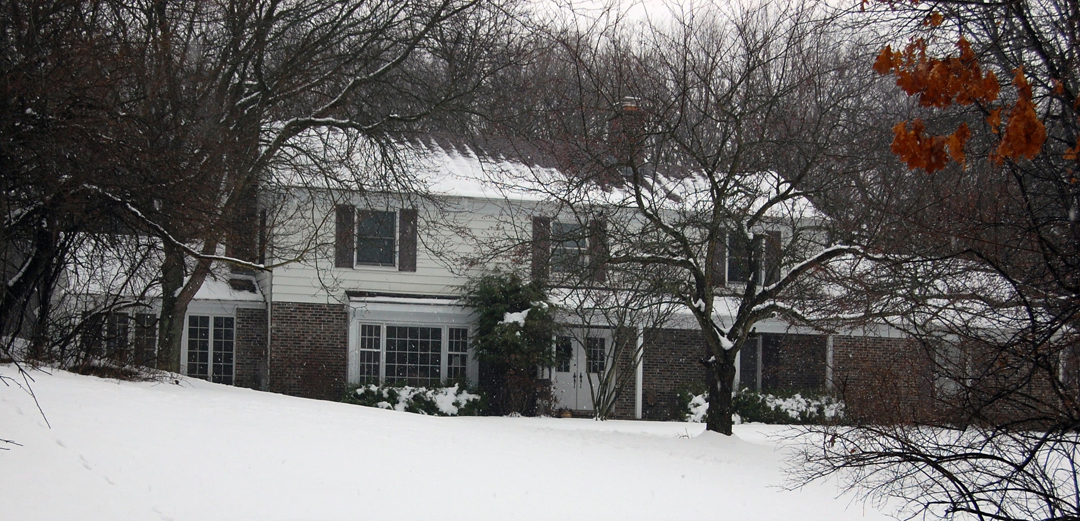 Ethics investigation into Koschman judge
Published April 18, 2013
BY TIM NOVAK  AND CHRIS FUSCO
Staff Reporters
The McHenry County judge presiding over the manslaughter case of former Mayor Richard M. Daley's nephew is now the subject of a judicial ethics investigation over her divorce from a man who continues to live with her seven years later while owing his former law clients hundreds of thousands of dollars.
The Illinois Judicial Inquiry Board is investigating Judge Maureen P. McIntyre, whose divorce — which made it through the courts in just 58 days — allowed the judge to hold onto most of the couple's assets, including their Barrington Hills home, while her former husband Raymond X. Henehan was left with little money to repay loans and debts owed to his former clients.
The investigation was prompted by a report in the Chicago Sun-Times on Feb. 18 about the divorce and the debts her live-in ex-husband still owes to creditors including the estate of Earl Matthiesen, who won a $471,534 judgment against Henehan after the divorce.
His son, David Matthiesen, called the McIntyre-Henehan split a "divorce of convenience."
Matthiesen said one of the judicial board's investigators, former Mount Prospect police officer Richard "Scott" Sullivant, came to his home in far northwest suburban Lakewood on April 5 and interviewed him for about 40 minutes.
"He was interested in the timeline when these various things happened," Matthiesen said.
Judicial Inquiry Board officials would not comment.
The eight-member panel, which includes judges and lawyers, conducts confidential investigations of judges. If the board finds misconduct, it refers the case to the Illinois Courts Commission, which can censure, reprimand, suspend or remove judges.
McIntyre continues to hear cases. She makes $181,929 a year as the presiding juvenile court judge in McHenry County. Attempts to reach her and her husband for comment have been unsuccessful.
The board's investigation appears to have nothing to do with McIntyre's assignment to the case of Daley nephew Richard J. "R.J." Vanecko, who is charged with involuntary manslaughter in the 2004 death of David Koschman after a drunken confrontation in Chicago's Rush Street nightlife district.
McIntyre was given the case on Jan. 4, a month after Vanecko was indicted by a Cook Country grand jury led by special prosecutor Dan K. Webb.
The case had first been assigned to Cook County Circuit Judge Arthur Hill Jr., but he stepped aside, citing his ties to Daley, for whom he'd worked as a prosecutor when Daley was Cook County state's attorney.
Webb argued that a judge from outside Cook County should hear the case in an effort to avoid such potential conflicts of interest. The Illinois Supreme Court agreed and assigned the case to McHenry County, whose chief judge, Michael Sullivan, gave it to McIntyre. No trial date has been set. The next hearing before McIntyre is scheduled for May 14 at the Cook County courthouse in Rolling Meadows.
McIntyre, a native New Yorker, and Henehan — who was born into a politically connected family on Chicago's West Side and grew up in Glenview — were classmates at IIT-Chicago Kent College of Law. By the time they married on Aug. 30, 1975, Henehan had held three different government jobs — with the state of Illinois, Chicago City Council and Cook County.
They each got their law licenses in 1976 and later opened a law practice, Henehan & McIntyre Ltd., in Cary. McIntyre was appointed an associate judge in 1996, then elected a circuit judge in 2000.
That year, records show, her husband began engaging in a series of financial transactions with clients that ultimately would lead to his disbarment and a trail of lawsuits. By the summer of 2006, Henehan was under investigation by the state's attorney-disciplinary agency over allegations of misappropriating clients' money. The IRS had placed tax liens on Henehan's law office, and Matthiesen's father filed a lawsuit against Henehan on July 7, 2006, to collect four delinquent loans totaling $546,000.
On July 24, 2006, McIntyre filed for divorce in Boone County, west of McHenry County. She was represented by attorney Barbara Walters, who has since retired. Henehan didn't hire an attorney and didn't fight the divorce. The marriage was dissolved on Sept. 20, 2006.
The Illinois Supreme Court stripped Henehan of his law license on Jan. 20, 2009. Four months later, it ordered him to pay $1,000 in court costs within 30 days. Henehan never paid that judgment, prompting the high court to file a lien against him that lists him as living at McIntyre's home.