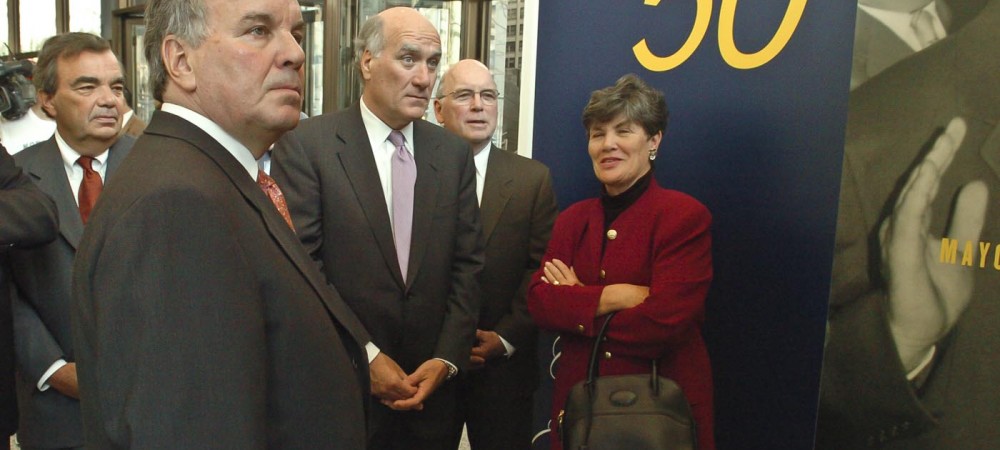 EDITORIAL: WHO PULLED PUNCHES FOR DALEY NEPHEW
Published Sept. 13, 2011
Until somebody finally gets to the bottom of the strange police investigation into the death of David Koschman, nobody should feel confident that justice is blind in Chicago.
Koschman died on May 6, 2004, 11 days after being punched outside a Division Street bar. But every bit of new evidence uncovered by Sun-Times reporters furthers a reasonable suspicion that the Chicago Police and Cook County state's attorney's office pulled their own punches when investigating the fight.
Why might they have done that?
Because the man who punched Koschman, Richard J. Vanecko, was the nephew of then-Mayor Richard M. Daley.
In the latest development, investigative reporters Tim Novak and Chris Fusco reported Monday that a seven-year-old police report that the cops say they only recently "discovered" describes Vanecko as acting in a "very aggressive" manner – in the words of a witness – just before he punched Koschman.
That statement, curiously scratched out on the police report but still visible, flatly contradicts the official police conclusion that Koschman (though 10 inches shorter) had been the aggressor.
Another previously unreleased police report includes a note that Vanecko was Daley's nephew – "V DAILEY SISTER SON."
But perhaps the most troubling revelation is a dated inventory of all police reports in the Koschman case that confirms the investigation came to a complete halt just hours after Koschman was rushed to Northwestern Hospital with a fractured skull. The investigation did not resume for 15 days – four days after Koschman died.
The police aren't saying, but it's a safe bet that putting a potential death investigation on ice for two weeks is not standard procedure.
The Daley administration had refused to release these latest documents, but Mayor Emanuel's
administration handed them over after Illinois Attorney General Lisa Madigan concluded that the city legally had no choice.
City Hall Inspector General Joseph Ferguson is investigating the police handling of the Koschman case, which is progress, but we still see the need for a special criminal prosecutor. We urge Cook County State's Attorney Anita Alvarez to appoint a special prosecutor chosen by a neutral judge.
If nobody pulled their punches to protect Daley's nephew, then nobody has reason to duck.