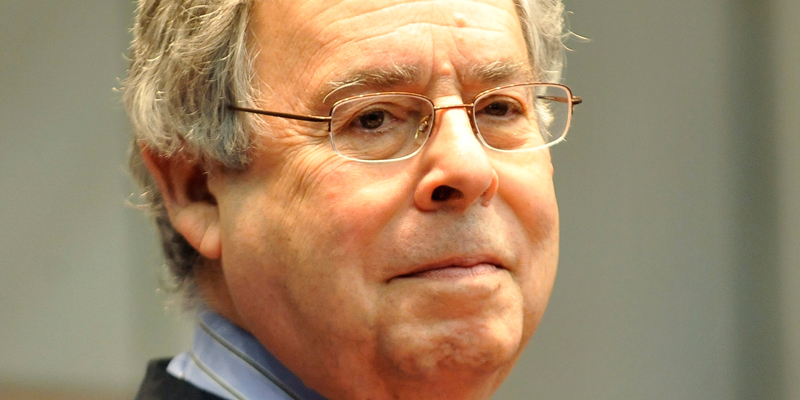 EDITORIAL: TIME TO STOP DEFENDING SHABBY KOSCHMAN PROBE
Published April 8, 2012
Seated in the front row of a courtroom at 26th and California on Friday, Nanci Koschman broke into tears when she heard Judge Michael Toomin order the appointment of a special prosecutor in the 2004 death of her son, David, 21.
But that, heartbreaking as it is, is not what this case is about.
Toomin's ruling validated the work of Chicago Sun-Times reporters Tim Novak and Chris Fusco, who have toiled for 15 months to uncover serious flaws in the investigation of an altercation involving David Koschman and Richard Vanecko, a nephew of former Mayor Richard M. Daley.
But that is not what this case is about.
"The criminal law is to be enforced evenhandedly," Toomin said.
That is what this case is about – and always has been.
A thorough reinvestigation of David Koschman's death, as well as a review of the original investigation itself, are essential to assure the public that a single system of justice in Chicago and Cook County applies to everyone. We cannot look away from strong indications that insiders may get special treatment, witnesses going uninterviewed and documents going missing.
The case started when Vanecko and his pals bumped into Koschman and his friends on Division Street on a spring night eight years ago. After an exchange of words, somebody punched Koschman, who hit his head on the street and died 11 days later. It was only last summer, after the Sun-Times spelled out the evidence, that police finally acknowledged Vanecko threw the punch.
That's something that should have been determined on the very first day of the investigation.
As Toomin, who has presided over 641 murder cases, said, "When you have a dead body, someone's going to jail."
That didn't happen here, and it wouldn't necessarily be the proper outcome in this case. But the special prosecutor must ensure that the circumstances of David Koschman's death get the same meticulous probing that would have occurred had he been a well-connected person – and had the man who threw the punch been a nobody.
And anyone who had a role in sidetracking this case must be called to account.
It is crucial that Toomin appoint as the special prosecutor a highly respected and experienced figure. Only then will his or her final conclusions command respect. The integrity of our local criminal justice system is at stake.
After Toomin's ruling, Cook County State's Attorney Anita Alvarez said she would not appeal, a wise decision.
It's time to stop defending a shabby investigation that came to the highly dubious conclusion that Vanecko acted in self-defense.
Toomin was openly scornful of that, saying, "This was a defense conjured up by police and prosecutors, made of whole cloth."
Toomin's words are worth repeating: "The criminal law is to be enforced evenhandedly."
Exactly.
We trust the special prosecutor will do just that.