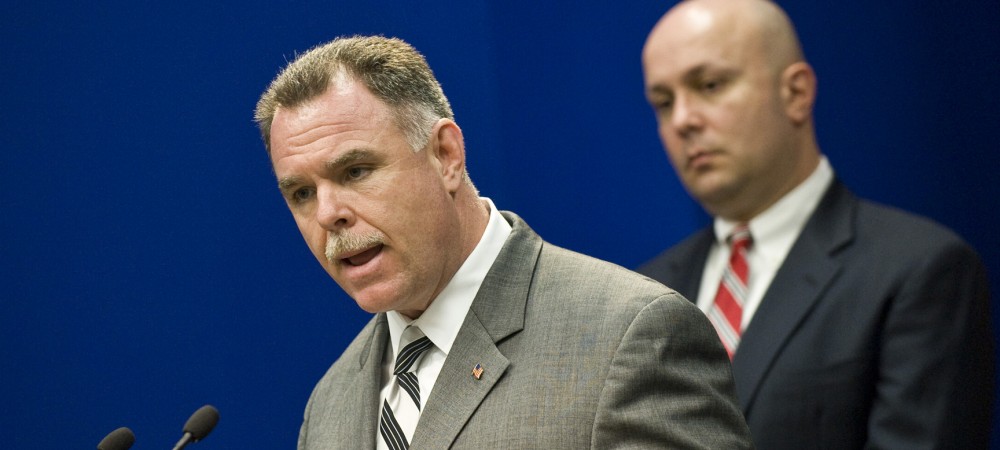 Detective chief who oversaw case retires
Published Dec. 7, 2015
By TIM NOVAK and FRAN SPIELMAN
Staff Reporters
The shakeup in the Chicago Police Department continued Monday with the sudden retirement of Constantine "Dean" Andrews, who personally closed the homicide of investigation of David Koschman four years ago without filing criminal charges against a nephew of former Mayor Richard M. Daley.
Andrews and several other police officers have been under investigation by Inspector General Joe Ferguson over their roles in the Koschman case, including alleged falsification of police reports to show that Richard J. "R.J." Vanecko hit Koschman in self-defense during a late night argument on Division Street near Dearborn in 2004.
Andrews, 50, remained under investigation when former Police Supt. Garry McCarthy appointed him chief of detectives two months ago. McCarthy was forced out last week after Mayor Rahm Emanuel released the dash-cam video of the shooting of LaQuan McDonald. Andrews had no role in the McDonald case.
As the deputy chief of detectives in January 2011, Andrews had been assigned by then-Chief of Detectives Thomas Byrne to oversee a re-examination of the Koschman case, an homicide that had remain unsolved for nearly seven years until the Chicago Sun-Times asked to see the police files. Andrews assigned two detectives, James Gilger and Nick Spanos, to reinvestigate the case, which Andrews closed without charges on March 1, 2011.
The Sun-Times investigation led to the appointment of special prosecutor Dan K. Webb, whose 17-month investigation uncovered messages that Andrews and Sgt. Sam Cirone exchanged over their personal emails on a Sunday night regarding an alleged statement from an unidentified witness claiming Koschman had yelled "F— you. I'll kick your ass."
Webb found no evidence that any witness every made that statement to police, which appeared verbatim in Gilger's final report. Andrews then closed the case without any charges against Vanecko three months before Vanecko's uncle stepped down as Chicago mayor.
Webb's investigation led to Vanecko's indictment in December 2012, and Vanecko pleaded guilty in January 2014. Webb wrapped up his investigation, concluding he had considered criminal charges against Andrews, Cirone, Gilger, Spanos, Commander Joseph Salemme and Lt. Denis P. Walsh, who claimed he found several "missing" files in the Koschman case and took them home. McCarthy and Emanuel asked Ferguson to examine the police department's investigation of the Koschman case and recommend any disciplinary action against police officers, including Andrews.
Andrews is named 114 times in Webb's 162-page report.
Andrews joined the police department in July 1990. He made $168,857 last year and was being paid a $185,364-a-year salary as chief of detectives.
Andrews informed the department of his retirement on Sunday. In a statement released late Monday, Interim Police Supt. John Escalante shed little light on his departure but praised him: "Chief Andrews felt the timing was best so that the department could move forward with the current leadership transition, so a new administration would be able to assemble their own team of senior commanders.  While I was personally surprised and saddened by his decision, his reasons are a testament to his dedication to the Chicago Police Department."
Since he's retiring, Andrews will avoid any disciplinary measures that Ferguson recommends over the police department's investigation of Koschman's death.