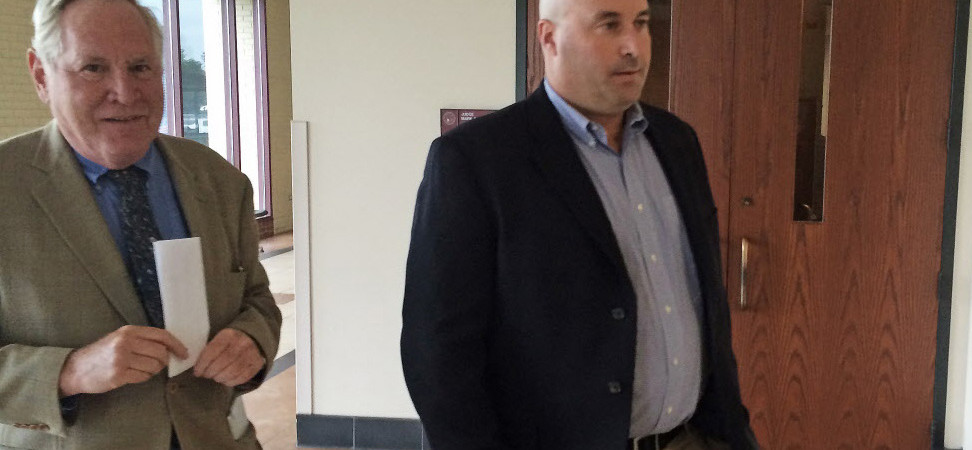 Daley nephew's probation ends
Published July 30, 2016
By CHRIS  FUSCO and TIM NOVAK
Staff Reporters
Former Mayor Richard M. Daley's nephew Richard J. "R.J." Vanecko has completed his involuntary-manslaughter sentence for throwing a punch that killed David Koschman in 2004.
Maureen P. McIntyre — the McHenry County judge who handled the case after the Illinois Supreme Court decided too many Cook County judges have connections to the Daley family — terminated Vanecko's probation Friday during a brief hearing in Woodstock.
Vanecko declined to comment leaving court.
After twice being cleared by the Chicago Police Department when Daley was mayor, Vanecko pleaded guilty on Jan. 31, 2014, following a Chicago Sun-Times investigation that led to the appointment of a special prosecutor.
Now 41, Vanecko was given a 30-month sentence — 60 days in jail, 60 days on home confinement and the rest on probation — for the crime he committed when he was 29. At the time of his conviction, he was living in Costa Mesa, Calif., and working as a millwright. It's unclear where he lives now.
Vanecko's exit from Cook County's probation rolls follows Mayor Rahm Emanuel's administration's decision earlier this year to fire or suspend six police officers involved in a 2011 reinvestigation of Koschman's death prompted by the Sun-Times reporting. That investigation concluded that the 6-foot-3, 230-pound Vanecko punched the 5-foot-5, 125-pound Koschman in self-defense outside the late-night bars along Division Street on April 25, 2004. Koschman, 21, died of brain injuries 11 days later.
Special prosecutor Dan K. Webb impaneled a grand jury that indicted Vanecko in December 2012 and produced a report that attacked the police department's self-defense conclusion and documented other problems with the 2004 and 2011 police investigations.
Webb, a former U.S. attorney, named the six cops in his report, saying he considered charging them with obstructing justice or official misconduct but didn't have enough evidence to convict them.
Four of those officers — Chief of Detectives Constantine "Dean" Andrews, Cmdr. Joseph Salemme, Lt. Denis P. Walsh and Detective James Gilger — retired, avoiding discipline.
Detective Nicholas Spanos went back on the job this month after shaving 10 months off his one-year, unpaid suspension by cashing in accrued paid-leave time.
Sgt. Sam Cirone is challenging his one-year suspension before the Chicago Police Board. Meanwhile, Cirone is still collecting his salary and has full police powers while working "in an administrative role in the detective division," according to police spokesman Anthony Guglielmi.